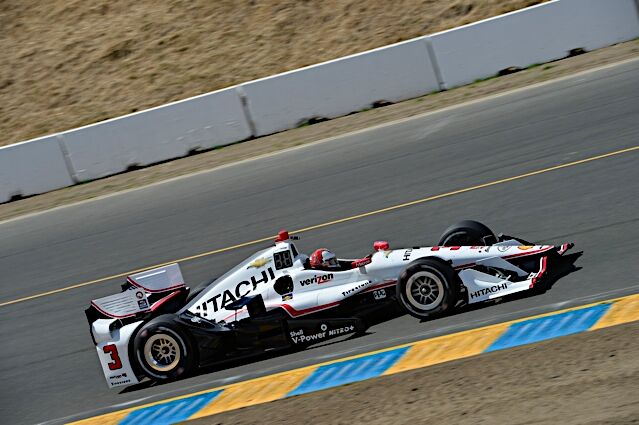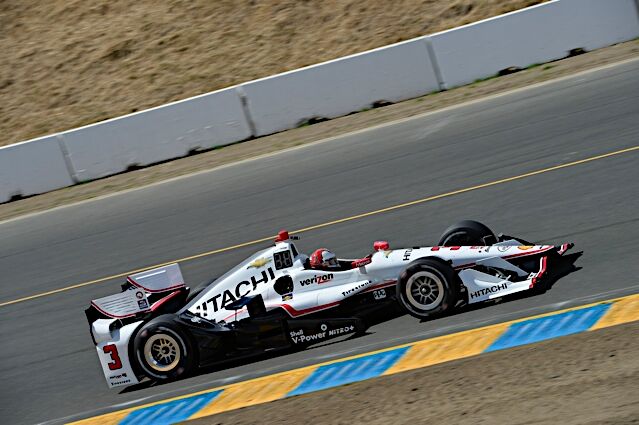 On August 30th, 2015, I dropped the top on my 1960s Corvette Sting Ray, fired up the 427 and made my way from Silicon Valley to Sonoma Raceway for the big IndyCar race finale. For those who don't know, I am enamored with cars and have been since I was old enough to play with Hot Wheels. I remember obsessively washing my hands before and after too. In fact, my parents still tease me about it to this day because the obsession with cars continues. Except now, I try to have fun with an entirely different scale of rolling toys.
I was invited to the GoPro Grand Prix of Sonoma not because my passion for cars however. Instead, my hosts for the day, Hitachi and Team Penske, invited me to learn more about the technology driving modern racecars in the hopes that I would share their story with you. I happily obliged. After all, there's very little tech in an old Vette, even though there's always something to maintain.
Before the big race, I spent time with Steve Miller, Engineering Manager at Hitachi, and also Jason Wonderly of Team Penske. After a chance to tour the pits, the garage and also meeting Team Penske's drivers Helio Castroneves, Will Power, Juan Pablo Montoya, Simon Pagenaud, I sat down with the race team to learn more about everything we don't see during the race.
Up first, Hitachi…
Steve Miller is responsible for the adaption of Gasoline Direct Injection fuel systems for the North American automotive market. Before we started our conversation, he took a moment to remember Jstin Wilson, "Before we begin," Miller paused, "I would like to express my deepest sympathies regarding the passing of Justin Wilson following the race at Pocono Speedway.  Justin's passing is certainly a tremendous loss for the IndyCar community."
Indeed. I noticed every car sported a #BADASSWILSON sticker on the tail wing during this race. See below.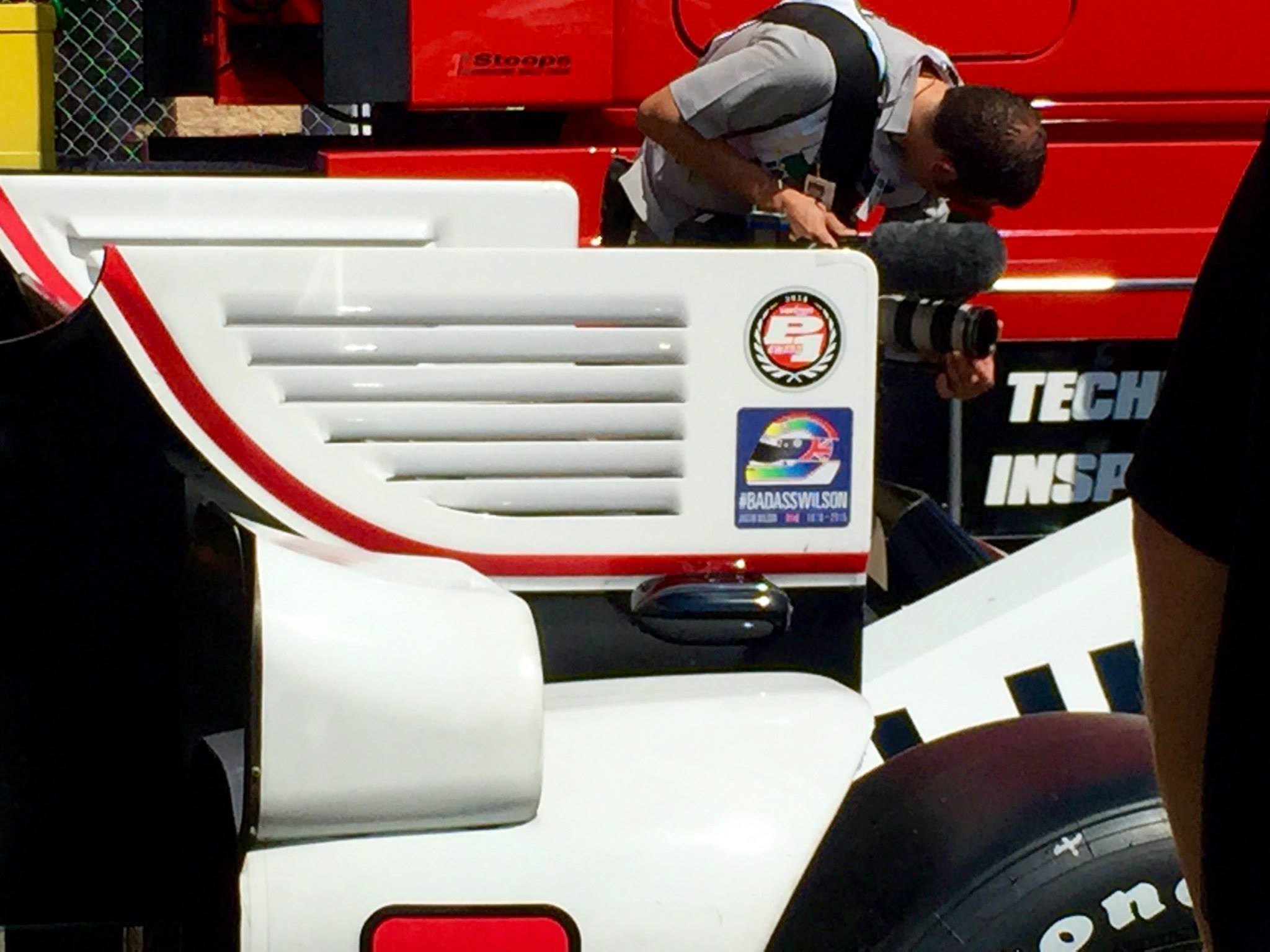 Question 1: How does Hitachi work with Team Penske as part of this partnership?
Hitachi provides high pressure pumps and fuel injectors for all Chevrolet engines in the Verizon IndyCar series.
Hitachi receives brand exposure on the firesuit and livery of the always outgoing Helio Castroneves, as well as the rest of Team Penske's IndyCar lineup. IndyCar races are also a great venue to invite key customers and prospects for Hitachi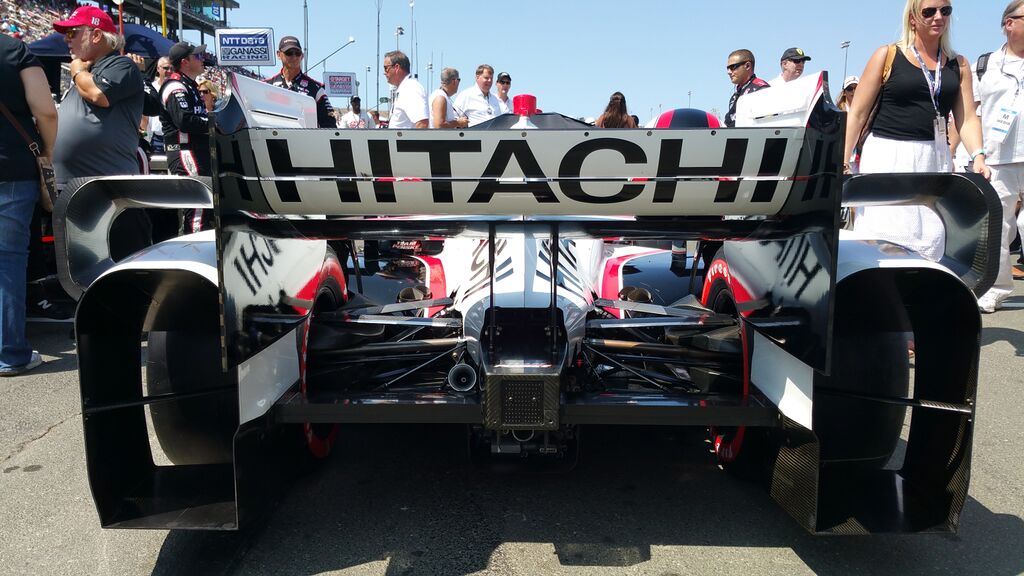 What technology and insights does Hitachi supply to Team Penske?
Hitachi's direct injection technology is an important part of the power behind Team Penske and all Chevrolet engines.  We assist Chevrolet's technical partner, Ilmor, in maximizing power and reliability of their IndyCar engine.  Through our collective efforts, Chevrolet engines have won three consecutive IndyCar championships (2012-2014).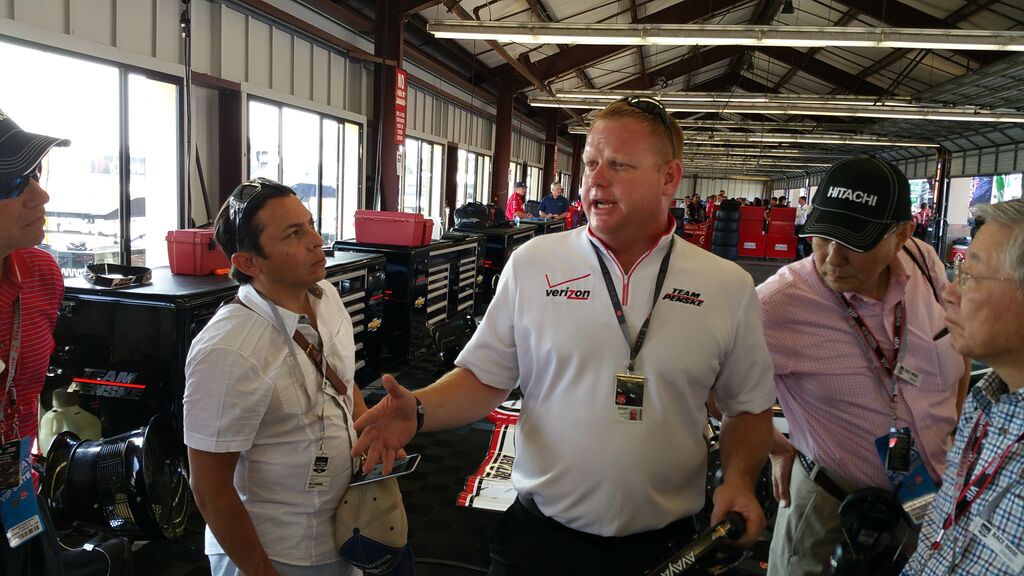 Why is Hitachi involved in IndyCar? What's in it for the company and Hitachi customers?
The engines in the Verizon IndyCar Series racecars are much more demanding than production vehicle engines.  Engine speeds are almost double production vehicles and run at high speeds for most of a race.  Any failure of the fuel system is magnified by the prospect of an almost certain poor finish if one of our parts were to fail.  Hitachi strives to meet rigid requirements for on-track reliability, all while helping maximize the engine power necessary for race victories.
Additionally, the development schedule for IndyCar is highly compressed compared to production engines.  Instead of having years to develop a new design, racing schedules push for answers in months or weeks.  As a result, being involved with the Chevrolet IndyCar engine has increased Hitachi's development speed and efficiency, which is passed directly on to consumers.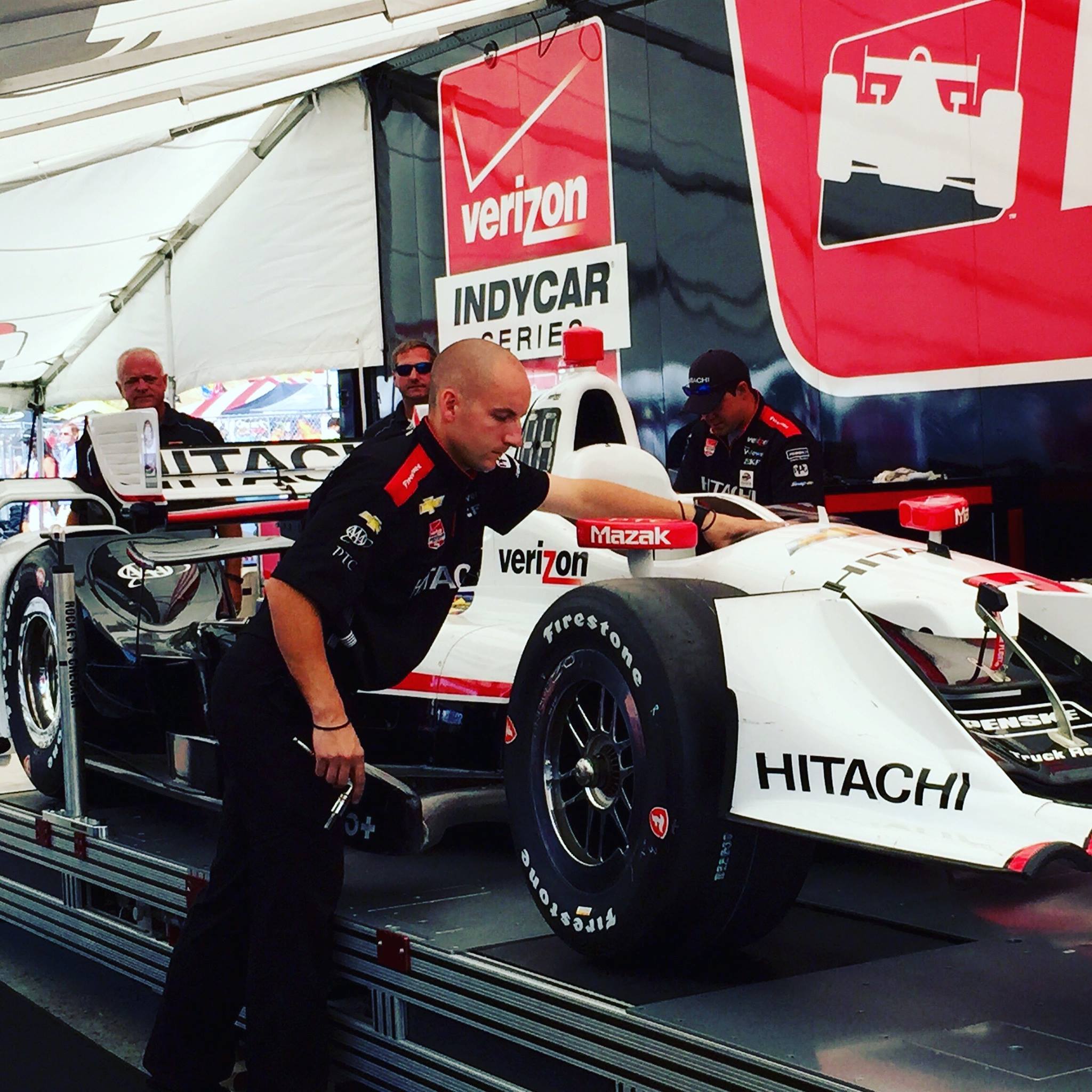 What kind of real world relationships has this partnership fostered for Hitachi in America?
Being involved with Team Penske and Chevrolet, for example, has increased the visibility of Hitachi to say the least. Hitachi is not a brand car buyers regularly think of because we supply many of our products to automotive manufacturers globally, not directly to the new car consumer.  Most consumers are not aware that Hitachi parts are on many vehicles on the road today.  However, being a part of Team Penske and having our technology showcased on Chevrolet engines has been pretty amazing.
So, how does Hitachi direct fuel injection improve performance of Team Penske drivers?
Not only does Hitachi Direct Injection improve the power of Team Penske and Chevrolet IndyCar engines by providing more efficient and controlled combustion, but it is an important technology that helps vehicles meet increasingly stringent global emissions regulations.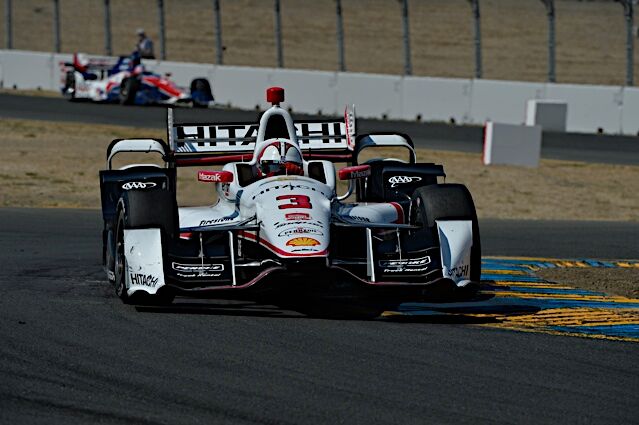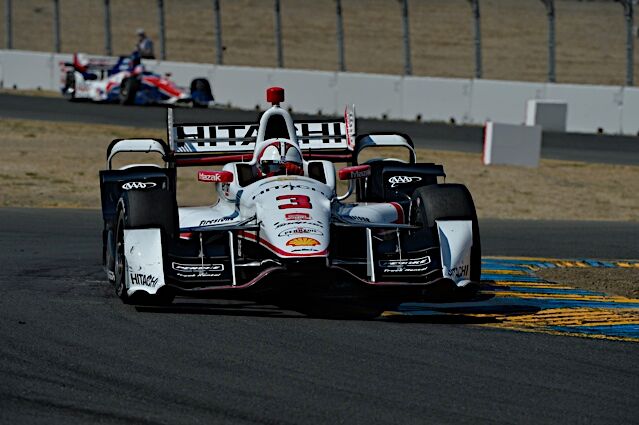 OK, I didn't see that coming. Tell me more about global emissions.
Okay. In the case of IndyCar and Team Penske, Hitachi direct injection components are tuned for increased power for top racing performance, of course. However, for production vehicles, there's also a large focus on controlling engine emissions. Direct injection enables very precise metering and spray of fuel into an engine's combustion chamber, which is necessary to meet future emissions and fuel economy regulations. Much of the same Hitachi direct injection technology used for the Chevrolet IndyCar engine and Team Penske is also used on many GM production vehicles, such as the Chevrolet Camaro and Cadillac ATS-V.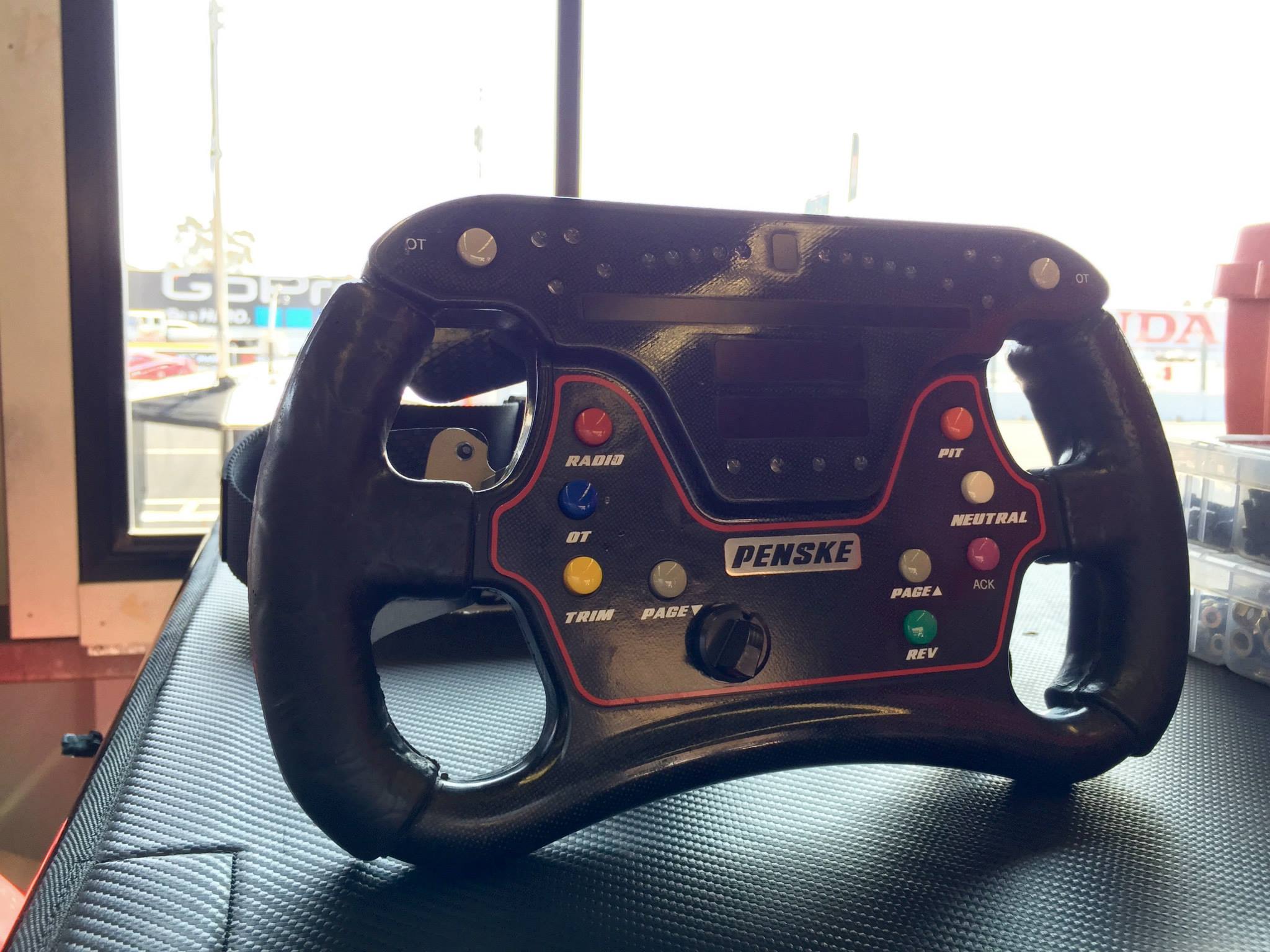 Team Penske's Perspective of Hitachi Technology
Ron Ruzewski is the technical director for the four-car Team Penske operation in the Verizon IndyCar Series. He took the time to answer these questions remotely while preparing for the championship round of the season.
How does Hitachi technology affect and contribute to Team Penske's IndyCar racing team and Helio Castroneves for example?
Hitachi supplies the fuel pumps and injectors that are critical items in the engine fuel system and critical to providing the performance and reliability.
The fuel injection system performs hundreds of calculations per second to assess how much fuel should be injected and when to maximize performance and fuel economy. These calculations adjust fueling for ambient conditions and how the engine is being used. The use of high-pressure fuel injection increases the window of operation and therefore allows greater fuel economy and performance. There's only so much fuel (and time) in so many laps and everything counts in small and large amounts. However this then places greater demands on the electronics and the engineers calibrating the systems which both demand extensive use of mathematics and controls to ensure the system if running optimally.
Did you know that these guys have a "boost" button that they can use up to 10 times in a race?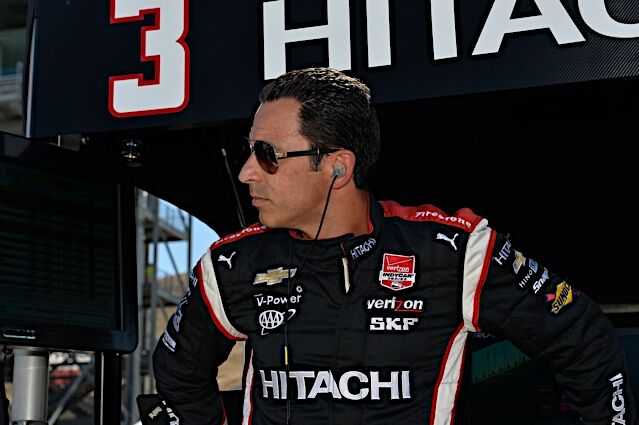 How does Hitachi direct fuel injection improve performance of Team Penske drivers?
Direct fuel injection has allowed advancement in race engine design to improve efficiency significantly. Removing the requirement for port fuel injectors means ports can be designed to improve engine breathing and gas exchange. This means a smaller engine can produce more power. Direct injection of the fuel improves knock performance and as such compression ratios can be increased, making engines more powerful and efficient. This allows race engines to be downsized into smaller, lighter packages while still producing the high power required for racing.
These (not so small) v6 engines produce almost 700 horsepower. It's pretty incredible.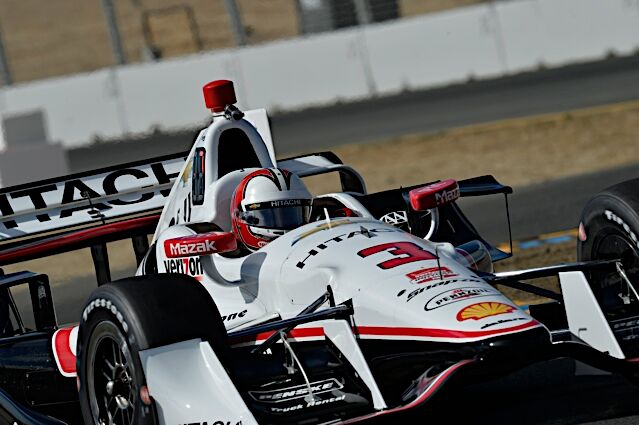 How is technology overall changing the world of racing?
Technology is present in today's racing in almost every form.  There are better sensors and data systems (computer processors) that allow faster and more accurate data collection so that we can understand and make safer racecars.  Video and audio capabilities are enhanced to get people closer to the action and a better feel of what is actually happening on track.  Continued work in the virtual word where simulations are done prior to ever hitting the race track are increasingly accurate. This aids development and understanding of the racecars of course and also the race performance. All of these new technologies exist within Hitachi's product portfolio.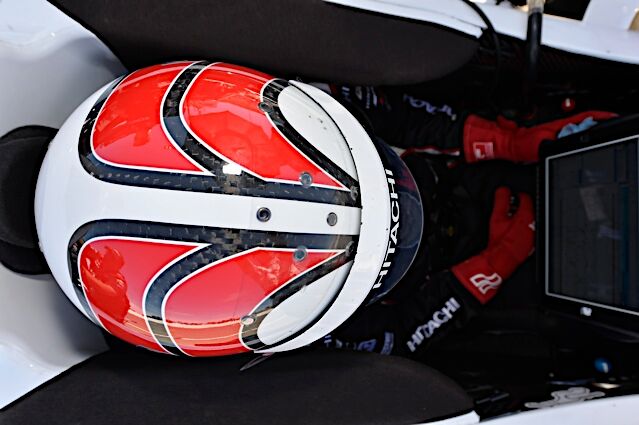 What types of inputs are you tracking in real-time?
We monitor an impressive array of engine specific sensors such as temperatures and pressures but we also monitor quite a few chassis parameters such as total aerodynamic load, percentage of aerodynamic distribution front to rear, brake bias, ride heights, vehicle attitude and steering.  Overall, there are around 250 sensor outputs and metrics that we transmit in real-time.
If you're tracking 250 different inputs, how do you use these during and after the race?
During the race we use the data to understand what adjustments we need to make to the car relative to the handling capability.  We also monitor items to understand if there is an issue or problem ranging from overheating to a tire losing pressure.  After the race we do analysis to understand how the car performed over the entire race distance; meaning did something change, was there a trend better or worse, are there items that are potential reliability concern, etc.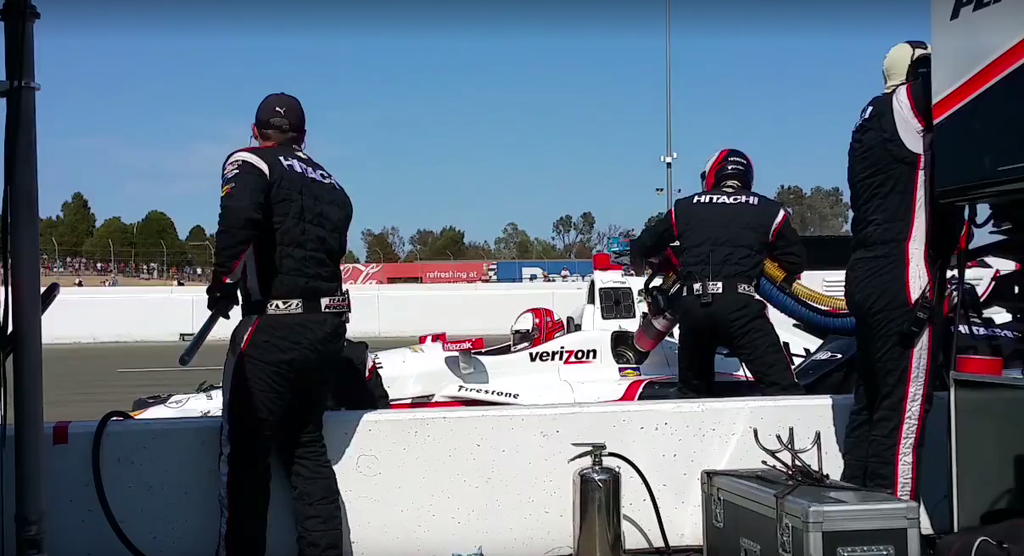 What role do you see data playing in everyday real-time scenarios in business for example?
Just like racing, businesses operate on information in and out.  Information of course helps people make quick and sound decisions.  Just as we use the data from the racecars to identify trends or potential issues, the same can be done in a business sense.  Even post analysis or simulations in the virtual world can be performed if the parameters are defined correctly and correlation to an accurate representation is achieved.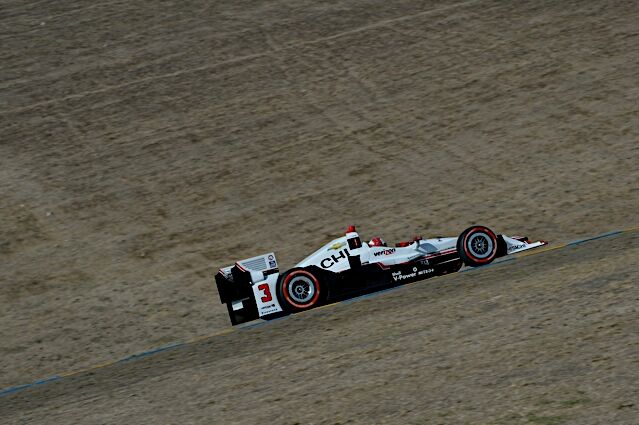 What's next?
This will be defined by the continued evolution of the information we gather.  I believe racing is a platform that promotes quick and accurate decision-making, which is used and needed in the business world and beyond.  Technology, and the ability to get the information and use it quickly, helps race teams be more efficient in their process.  This definition of technology can ultimately make businesses more efficient as well by definition of the techniques. It's the same foundation that Hitachi is building its Social Innovation Business.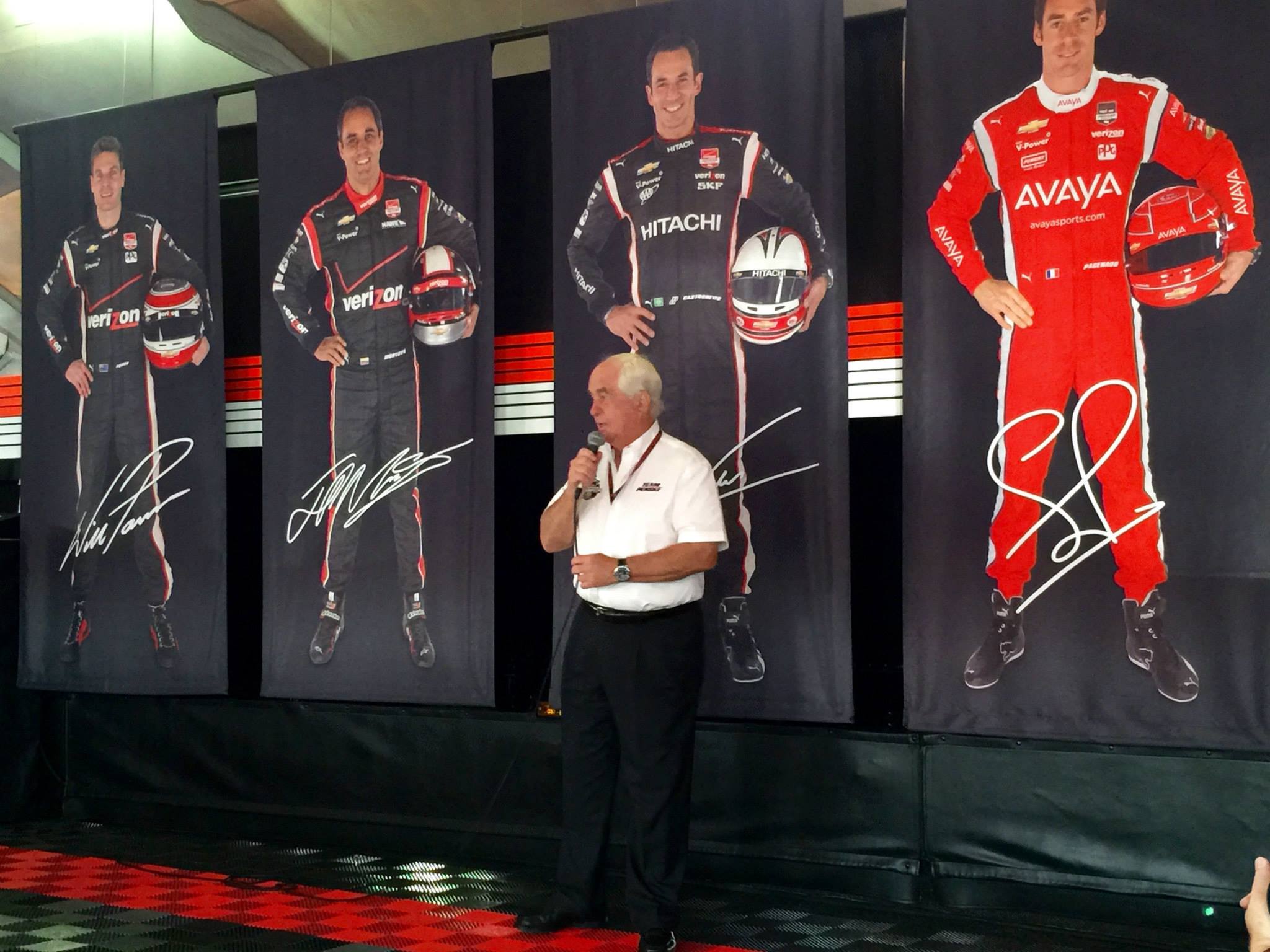 Roger Penske
About Penske Corporation Partnership:
The relationship between Penske Corporation and Hitachi provides both companies with a platform to extend the relationship beyond the racetrack. Penske Corporation worked with both Hitachi Data Systems as well as Hitachi Solutions to develop and implement a storage area network system for our company. list of businesses This dedicated network and systems associated with it provides Penske Corporation with a safe and secure device that helps store sensitive corporate information. This storage area network provides Penske Corporation with the ability to be more productive and allows for a more strategic path for generating long-term growth opportunities for the company's future.
The Drivers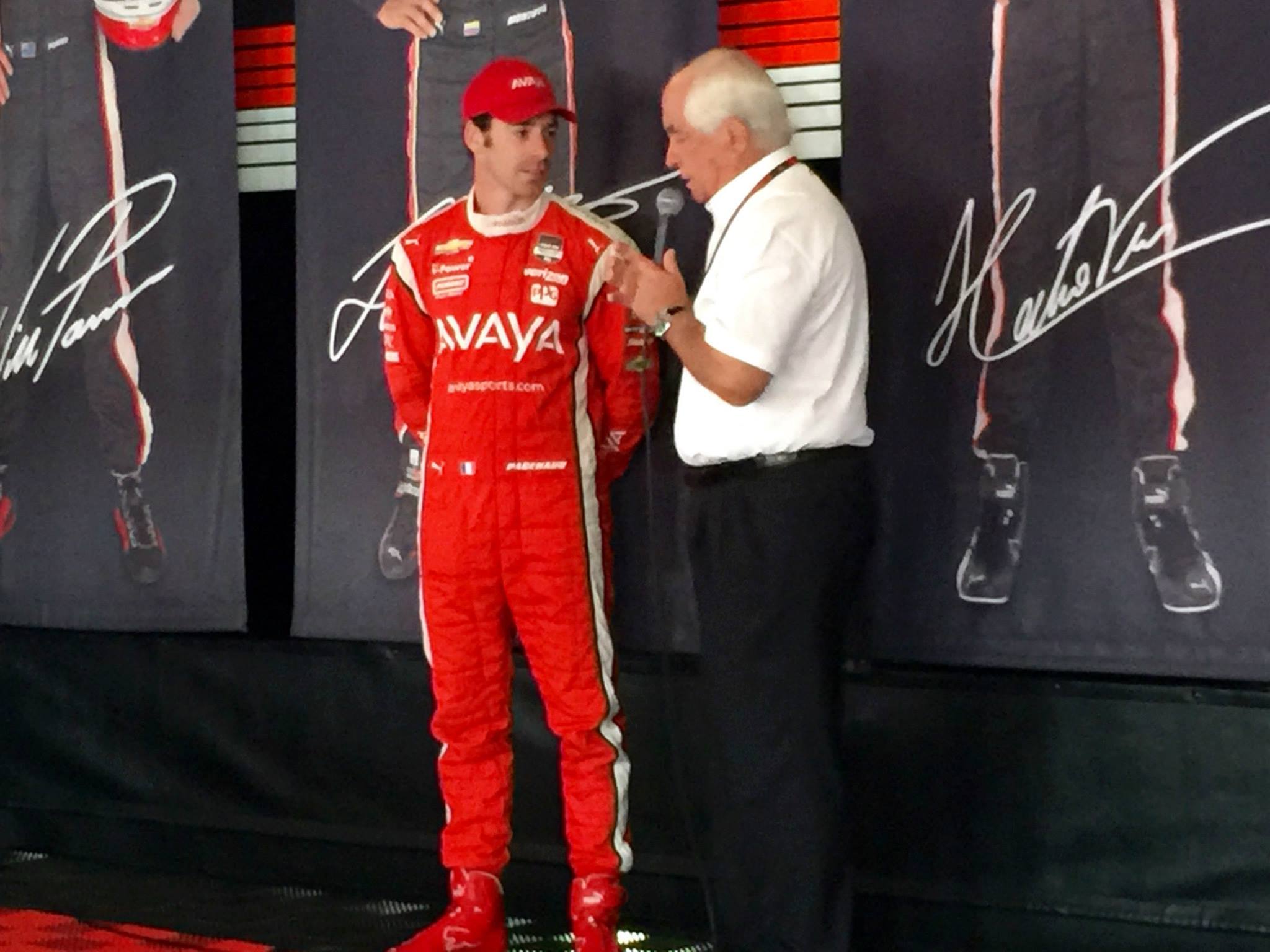 Simon Pagenaud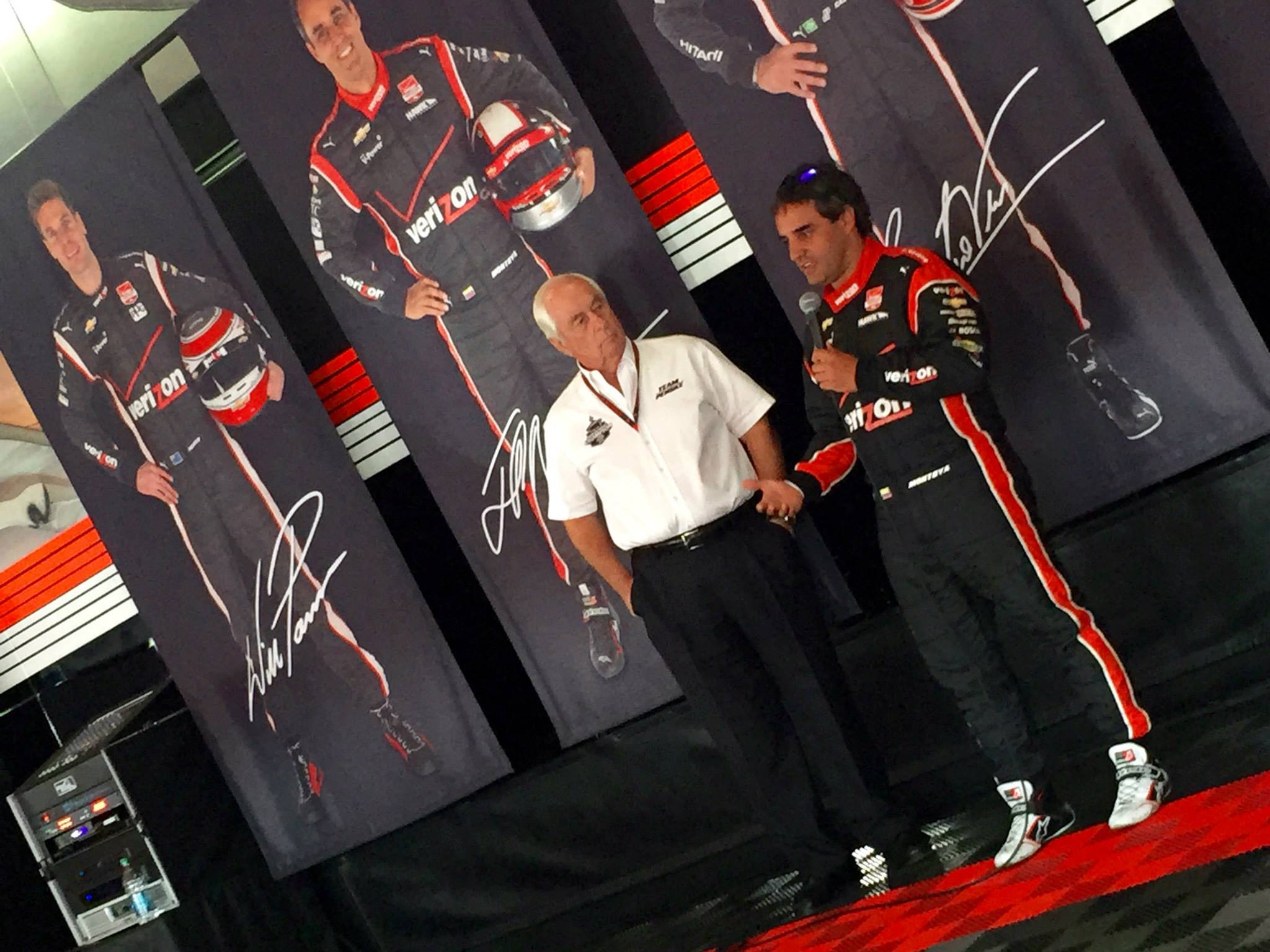 Juan Pablo Montoya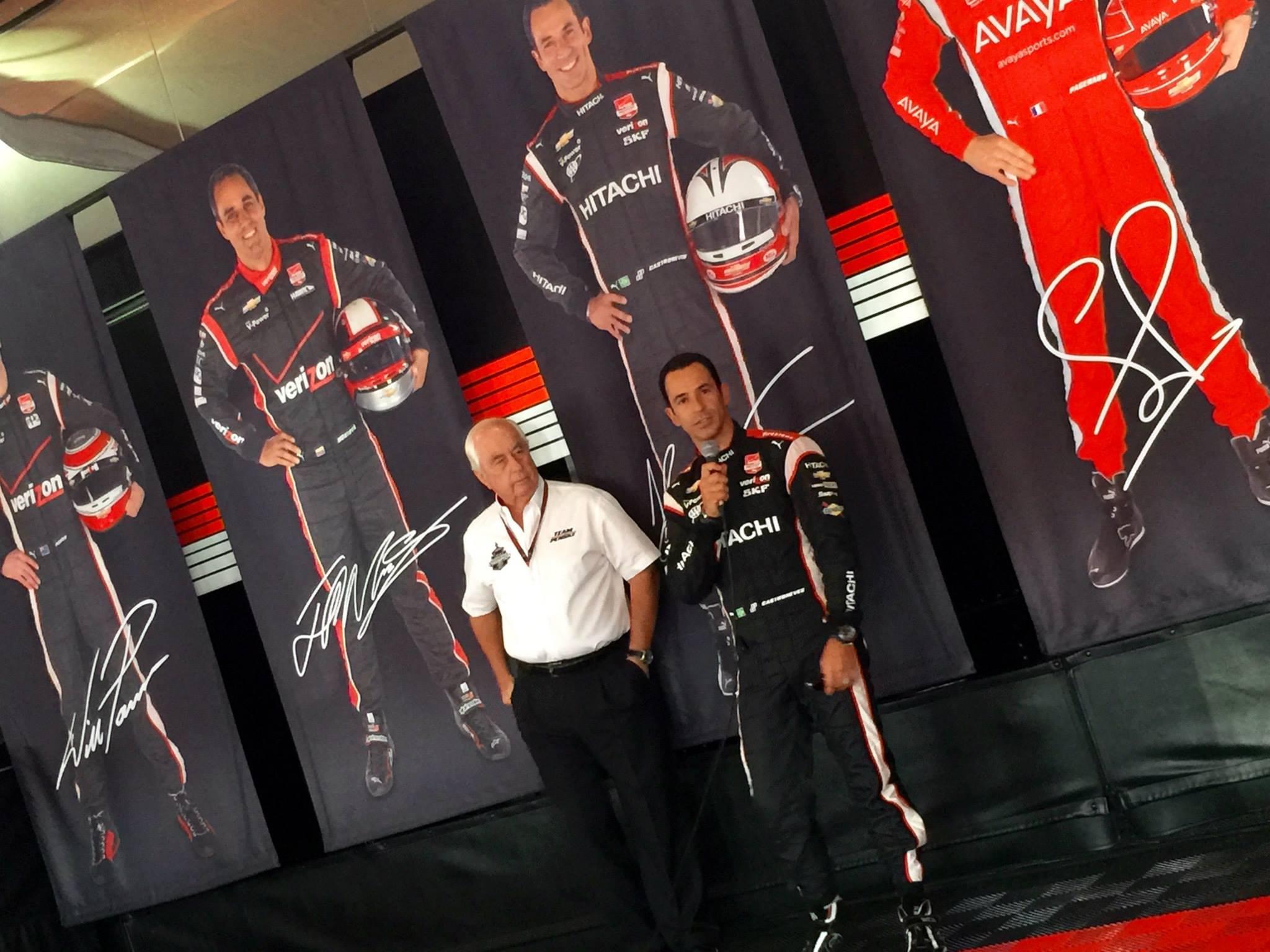 Helio Castroneves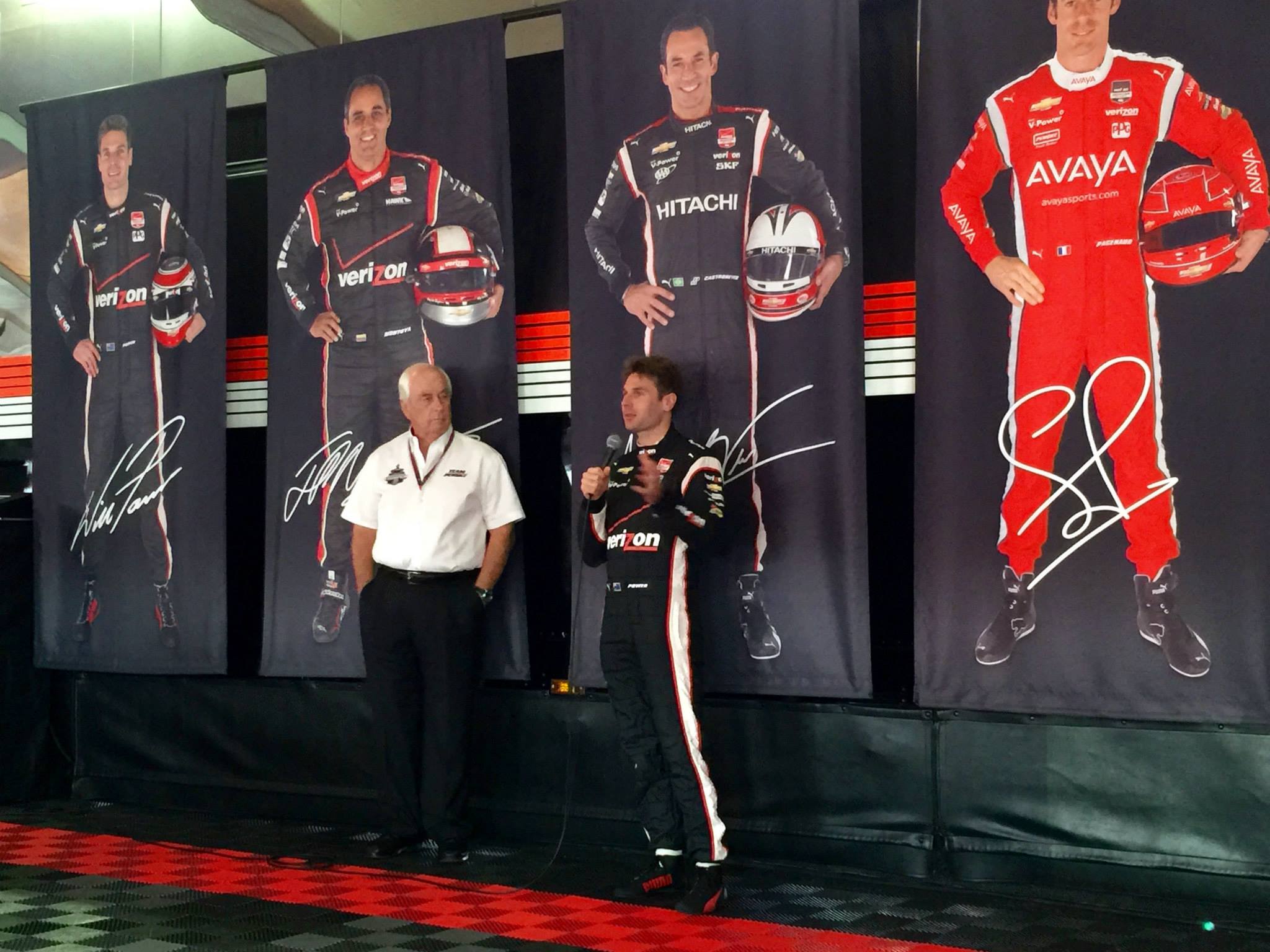 Will Power
Thank you Hitachi for sponsoring this experience.
Photo Credit: Steve Swope and Brian Solis

Connect with me… Twitter | LinkedIn | Facebook | Youtube | Instagram | Pinterest