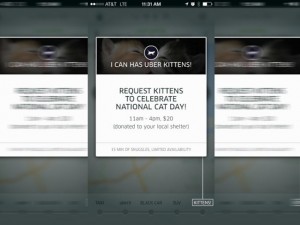 A few weeks ago, I had a very interesting conversation with Fortune's Sarah Silbert, one that's still resonating with me. Silbert was exploring Uber's marketing partnerships and how they might be different than what we see from Lyft and others. Her hunch was that Uber not only amplifies "the on-demand economy—it's also setting the pace for a new generation of brand marketing." The story was prompted by Uber's many partnerships with brands, specifically the promotion to launch the new BMW 7 Series. But that's just one of many examples. Whether it's AMEX or Uber for Kittens/Puppies, the company is exploring with many marketing models that I'm sure generate revenue in new and interesting ways.
Her article ran a bit ago but I wanted to share with you our entire conversation here.  Perhaps it will not only change how you see Uber but also inspire new marketing opportunities in your work.
Is it accurate to say that Uber is an effective marketing tool for brands that run promos with the service?
Uber is a platform for many things, changing of the guard in addition to testing and promoting new products and services. It's not unlike how taxis carry advertising on and in its vehicles. But since Uber is a software based platform that combines real-time, mobile and social, it's a catalyst for a new model for collaboration. Now whether it's effective because its promotions work or simply because they're press worthy is yet to be seen.
When Uber runs promotions (with companies such as BMW, Starwood, credit cards, etc.), do you think Uber or the other company benefits more and why?
For the time being, there's a sense of novelty to all of this that all parities enjoy because of the press generated around every partnership. It's all very clever though and demonstrates how new platforms open new doors to creative possibilities. As an analyst, and also a Starwood member and AMEX holder, these partnerships, like any loyalty-based program, do help me justify additional use of Uber. More so, the challenge that Uber has is that i has to reach the masses. At the same time, the challenge traditional brands and service face is that they need to reach new connected customers. At the moment, these alliances bring two disparate worlds together.
How much money could Uber be making from these sorts of partnerships?
Honestly, I do not know. Judging by how much money I see brands spending on Youtube or Twitter or other new platforms, I can only imagine that it's not inexpensive.
Experience is everything…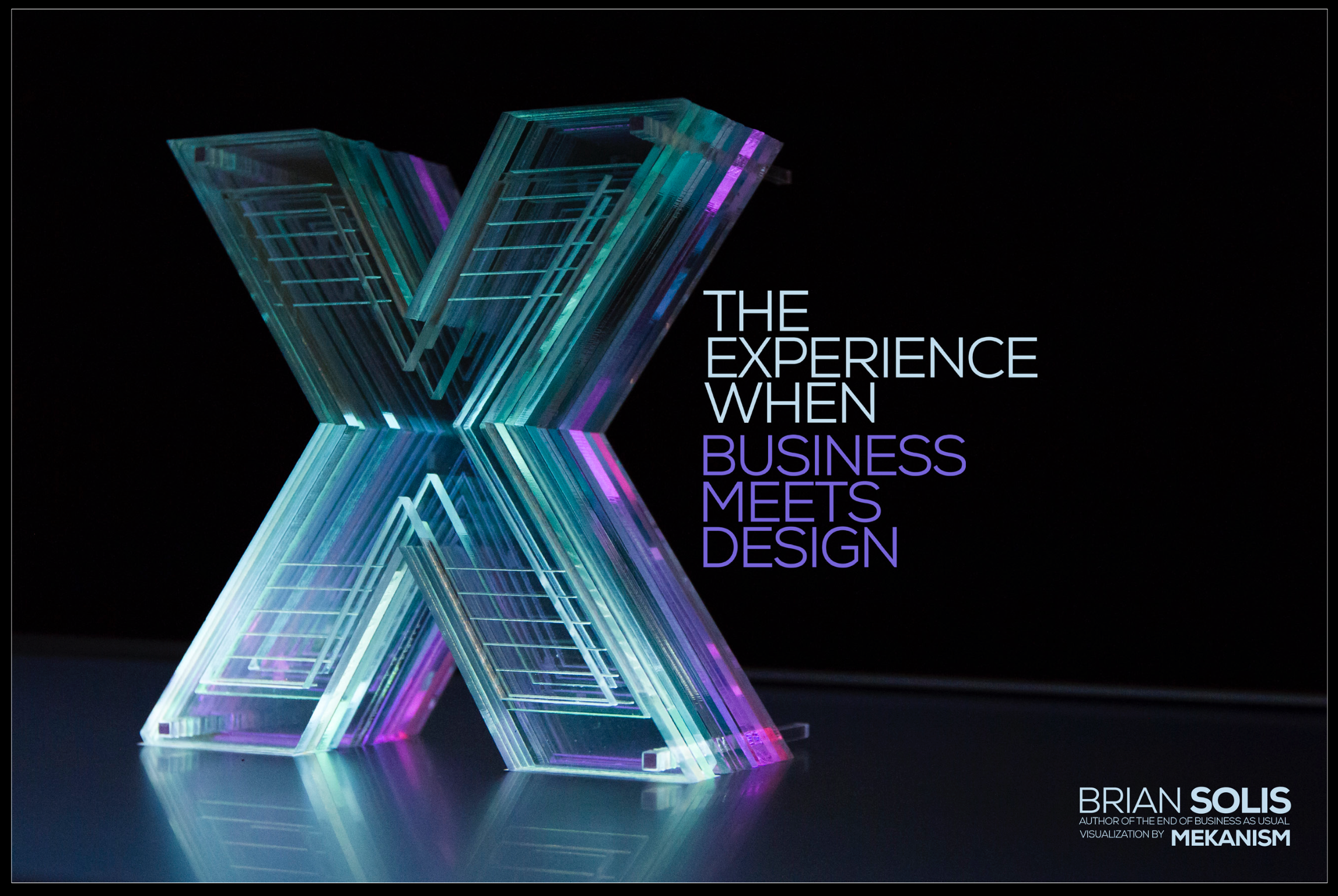 Connect with me… Twitter | LinkedIn | Facebook | Youtube | Instagram | Pinterest