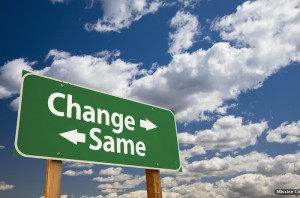 by Derek du Preez, diginomica (excerpt)
If you don't cannibalise your existing business, when your customer's expectations change, you risk dying out.
The key message coming out of the keynote session at NetSuite's Cloud Tour stop in London is that cannibalisation is key.
The point was argued well by Brian Solis, Principal Analyst at Altimeter Group, who referred to the example of Blockbuster and Netflix. There is no reason that Blockbuster couldn't have started a streaming service, but it failed to recognise that that's what its customers wanted. In fact, when offered a deal with Netflix, Blockbuster turned it down. Serious levels of inertia.
He also looked at how Kodak ignored the trends towards digitisation. Solis said:
We look at technology. Or we look at people. But rarely do we look at bringing all these things together. In 1979 an engineer made a presentation to the executive board [of Kodak] and said that he had discovered that the future of photography that was digital. Basically the C-suite told him that was a cute idea and to never bring it up again. There was a fear that digital was going to cannibalise the film business. And they were absolutely right. It did.

So what used to be a beautiful moment, the Kodak moment, one that invokes emotion and nostalgia, now means something else in business school. The Kodak moment is that moment you fail to recognise how your customer is changing. And how they want to make decisions. The kind of experiences that they want. What we learned along the way is that if we keep making decisions about all of this new amazing technology, based on legacy perspectives and legacy systems and legacy rules and legacy boundaries…we are not actually innovating. We are iterating.

We are not just being disrupted by not just all of the technology that's out there, but by the behaviours and the expectations that your customers have. I call this digital Darwinism.

The idea is that technology and society evolve. We have the choice about which side of it we want to be on. We either adapt or we don't. The real struggle here is that every day you don't compete for relevance, you are by default competing for irrelevance.