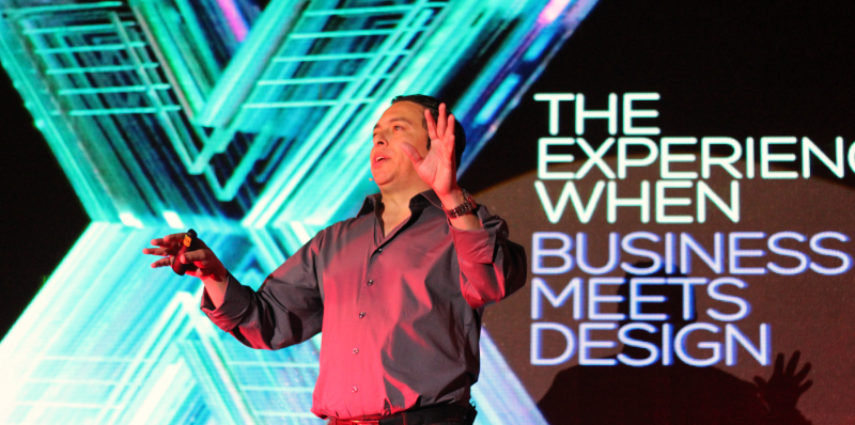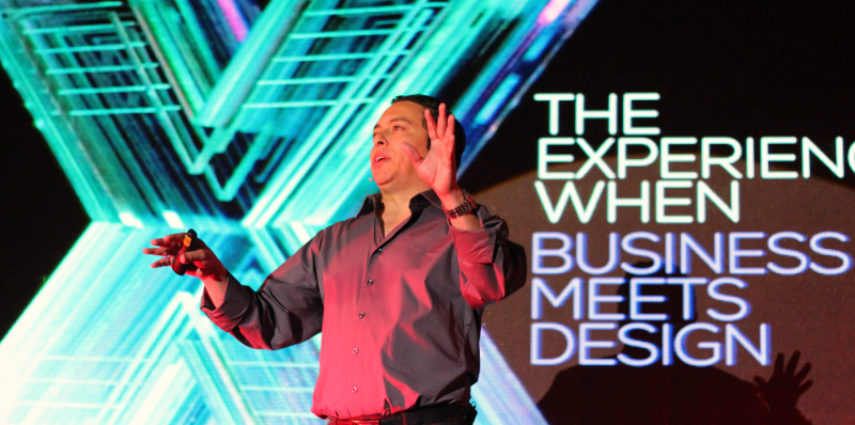 by: Jennifer, Nova Ivica
In order for any brand to be successful, there needs to be some type of marketing plan. While there are many different ways to market a business, one thing has become more important than ever before. Customers want to experience something that is relevant to them. Brian Solis, opening keynote speaker of 2016 Spark.Me conference in Budva, Montenegro, and author of "X: The Experience When Business Meets Design," explored how crafting experiences will build relationships and get the results brands are looking for.
"X IS ABOUT BREAKING THE GROUND AND NOT CONFORMING TO OLD PRACTICES." BRIAN SOLIS, ALTIMETER
The X concept helps your company look past technology to get a deeper sense of where your customers are and what problem they want solved. In a connected society, impressions become expressions that influence the impressions of others.

Why Experience Needs to be a Part of a Marketing Plan?
Experiences, especially intentional experiences, are more important than ever, as they become a competitive advantage the more they are experienced and shared. It may sound strange to find ways to add experience to a marketing plan, but when a customer have a personal experience with your company, they are building a connection with your brand. They will feel that you thinks they are important, and their business is valued. This is a way to build brand loyalty and can help build the long-term success for your company.
"EXPERIENCES ARE MORE IMPORTANT THAN PRODUCTS NOW. IN FACT, EXPERIENCES ARE PRODUCTS." BRIAN SOLIS, ALTIMETER
The desire to deliver new experiences is driving innovation across every industry. The key to X-periential marketing is knowing how to approach it and taking advantage of the tools that are available. When a brand uses these 5 tips, they may be on the road to having an X-periential marketing campaign.
1. Choose your Audience.
You're customers are now an audience with an audience of audiences and as a result, brands are no longer created, they're co-created. First, look at experiences that customers have individually and those that are shared. There is no point marketing a product for men to an audience that does not include men. Narrow marketing campaigns to target smaller groups. In order to target a specific audience, the first step is to figure out who the audience is that needs to be reached.
2. Utilize Social Media.
One of the newest and most important tools that marketers have is social media. It can provide a way to reach large segments of people at a lower cost than other traditional forms of advertising. Social media advertising is the perfect avenue for many businesses and should not be ignored.
"SOCIAL MEDIA DEMOCRATIZED INFORMATION. WE ALL HAVE A VOICE." BRIAN SOLIS, ALTIMETER
The key is to find the space between what you want to talk about as a brand and what they want to talk about as a customer. That small slice is the opportunity for true engagement and will shift the conversation from monologue to dialogue. The different social media outlets reach specific markets. By choosing the right social media outlets to use, a business can target smaller groups with a message that reaches that audience. Attention is a gift, and what you do with it can form a real relationship. By the way, create different messages on each of the social media outlets to make them more personal and relevant to the channel and its audience.
3. Connect Directly to your Customers.
Customers want to be able to reach out to brands. A good marketing plan will provide customers with a variety of ways to interact with your company. Emails, chat, messaging apps and other methods that allow customers to provide feedback or get information immediately can all accomplish this goal. In order to make all of this possible, a business will need the innovated responsive systems and tools in place. Innovation does not mean iteration. Solis illustrated the difference best by showcasing the evolution of the television remote control. It's one thing to add multiple buttons and change the shape of the remote — that's iteration.
But innovation is when you change the whole television control by incorporating it into the smartphone. Challenge the status quo. Don't just add a contact form to your website. Re-architect the experience for today's customer where they are and with ease for them.
4. Listen to every Customer.
For many years, brands have spent their resources on talking at people, not listening. That is not working anymore. The future of marketing is creating something more meaningful where customers can really connect. It's more than just grabbing someone's attention and pushing your product. You must listen to what they want. Respond to what they need. Once you are actually listening and discover what problem they want solved, then opportunities open. "Disrupt or be disrupted." The only way to be relevant is to make an effort to understand others. Systems that recognize the individual can help improve the experience for the customer. The online experience can be improved with tools that allow for tailored searches or that provide suggestions for a customer based on their history. With the help of technology, it is easy to create an unique marketing experience online.
5. Design a Custom Experience.
Finally, find ways to customize the information you are providing. Create a unique experience for a customer that fits their wants and needs.
"WHAT YOU WANT PEOPLE TO SHARE AND WHAT YOU WANT PEOPLE TO FIND IS NOT AN ACCIDENT, IT'S DESIGN." BRIAN SOLIS, ALTIMETER
The average attention span has dropped drastically to under 60 seconds, which means competing for attention no longer makes sense. If you can make someone feel something they'll never forget it, then look around what moments you want to design. Then, go beyond these moments-to-moments to have a clear picture of where you are heading. True innovators don't wait for anyone to give permission or instructions. They see the gaps and opportunities, and they come up with ideas. Everyone has two choices: Either continue on the path you are currently on, or blaze a new trail of innovation. There are no playbooks or best practices for innovation — it's all about reinventing from the outside in and designing for experiences. Technology can bring innovation to life, but it's not the only component.
Marketing includes the entire journey that the customer experiences and encounters with your brand, and your integrated marketing plan should reflect this. There must be a true human connection as a driving force in your marketing campaign.
For more information on "X: The Experience When Business Meets Design" by Brian Solis, watch the book review video below by Hana of Cyber Bosanka.