by John Hall for Inc.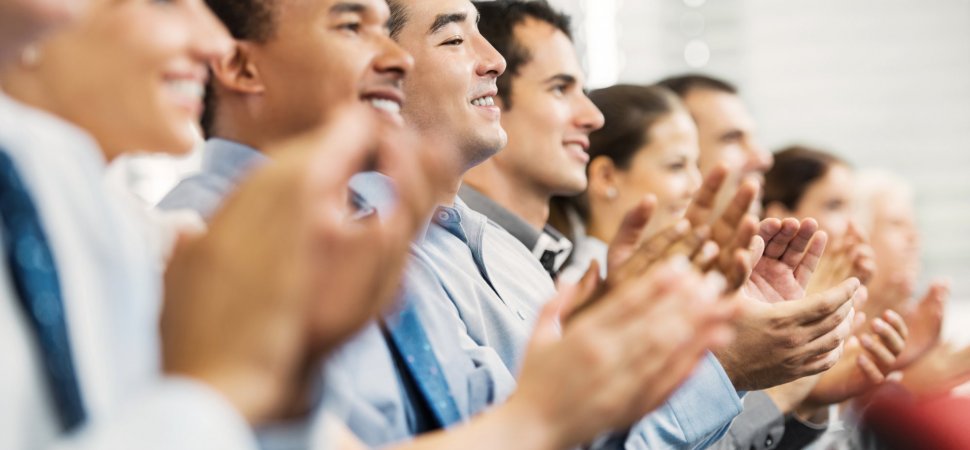 Every workshop, keynote, panel discussion, and conversation you have at a conference with people in your industry (and audience) has the potential to inspire content.
It's only September, and we've already seen some great marketing conferences this year. Personally, I'm the kind of guy who loves these events, and I love recommending conferences for entrepreneurs to attend. The people, the insights, the energy — it's a perfect combination for my personality. […]
So this month, one of my VPs headed to Las Vegas for the annual Brand ManageCamp conference. We'd heard good things about the event from a variety of past attendees, and I've held webinars with the conference CEO, so I know he's good about aligning content with what his audience is looking to learn. When we saw the awesome speaker lineup that addressed so many relevant marketing and branding topics, we knew we had to experience it ourselves.
The Lineup
Every speaker had something unique to offer, but my VP noted that Brian Solis and Ann Handley were especially inspiring. Brian's experience as a digital strategist, an award-winning author, and a blogger came together really well, and he shared a valuable perspective on branding.
Your brand isn't the colors you use, your logo, or your brand promise statement. Your brand is how you interact and communicate with your audience through content. It's more about the experience and relationship you develop with your audience than any color you use.
That's not to say that logos and colors aren't important, but the way you present your brand and interact with people in the context of their own values is what really matters. He described a low battery, poor Wi-Fi, a weak cell signal, and loading bars as the Four Horsemen of the Modern Apocalypse and explained that these small disturbances rain judgment down on your brand. […]
Remember, you don't have to go to every conference yourself. If something seems like it could be worth your while, but your schedule is too hectic to fit it in, get an interested colleague to go and report back on it. The report on Brand ManageCamp: You should definitely consider it for your 2017 conference schedule.