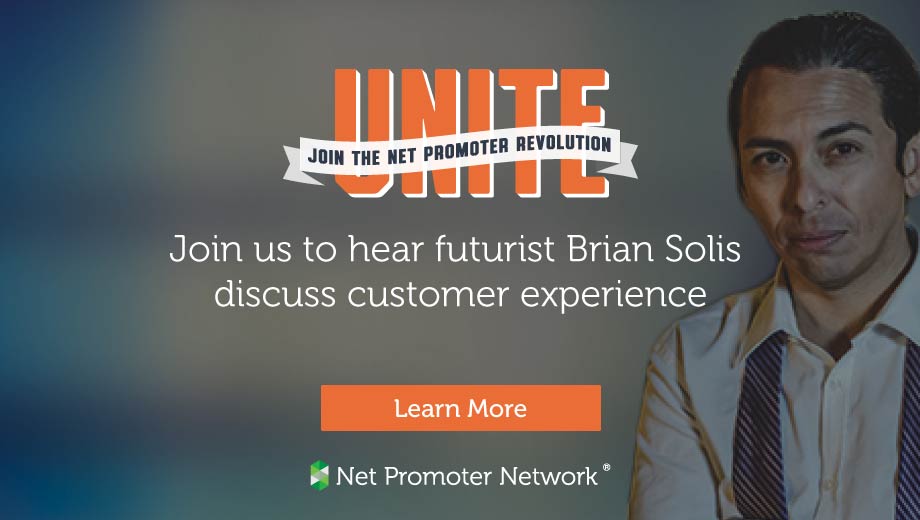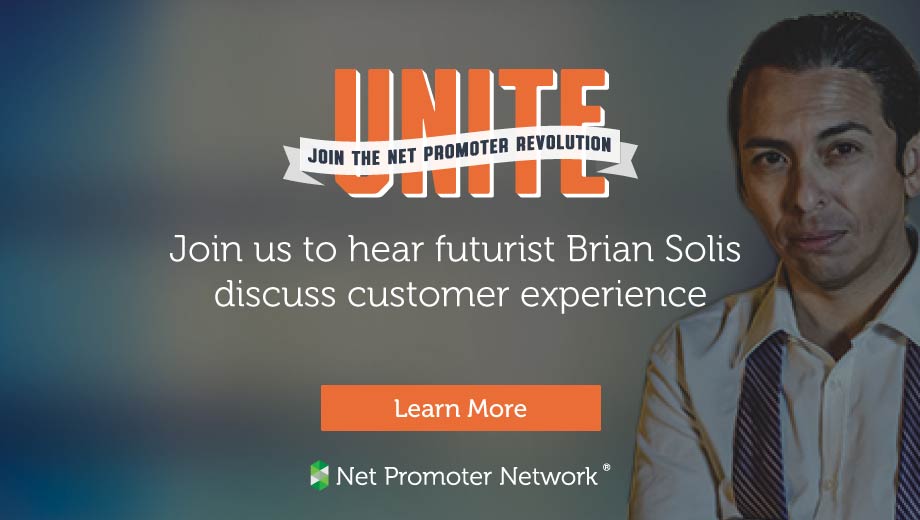 I recently had the pleasure of speaking at Unite host by Satmetrix in New Orleans. Customer experience, IT and management executives from around the world met in the "Big Easy" to learn from one another, share experiences and envision a new future for customer engagement. Prior to the event, I met with the Satmetrix team to discuss my presentation so that we could share the message for those that could not be there live. The conversation was summarized over at NetPromoter.com, but I also wanted to share it with you here…
As Technology and Society Evolves, How Are You Tracking?
Customers evolve. Sometimes it's because of advances in technology, sometimes it's due to behavioral changes or expectations that shift naturally over time. Whatever the reason, if you plan to connect with and retain your customers, you need to evolve too.
But not just any evolution will do. To earn relevance in your customers' lives, your business must adapt to suit their expectations. Thinking about your business in the context of customers' entire lives requires a shift in perspective. You'll need to change how you think about and how you relate to your customers.
To Make a Change, Make a Map
How do you make that shift? Customer journey mapping is one good place to start, as it unlocks the world your customer lives in. The more you study a "day in the life" of your customer's journey, you'll also receive the gift of empathy. This allows you to see things from a human perspective, rather than that of a "stakeholder." Additionally, you can think about your business not simply on its own terms, but as being a part of the customers' overall life experience. It's not just how they use a product, but how that product interconnects with their entire "egosystem," as I call it.
The smartphone revolution offers a prime example of a dramatic change in the way people interact with and experience life. For many, mobile isn't a device, it has become a lifestyle. Apps, services, new devices are also shaping lifestyles and work. We're only just beginning to realize the extent to which all of these new trends are affecting behavior, expectations, decision-making and even values. What's important to understand however, is that this new customer egosystem is driven by a new world of devices and services that are teaching and reminding customers that the world literally revolves around them.
Context Drives Perspective
When you approach customer experience in the context of the whole egosystem, you get new tools (and a new sense of appreciation) for understanding customer differences and building processes around that. In effect, this deeper customer exploration unites a business around the customer and provides a more unified view of those people separate from traditional demographic data. Building these new relationships with customers includes a shift to human-centricity and eventually human-centered design, which opens the door to develop new architectures for how to do business with people the way they want to do business with you.
To compete in a digital economy, CX needs a more empathetic and holistic approach to unlock true innovation. And, innovation doesn't just have to just mean jumping on the latest technology trends; innovation most often starts with a shift in how you see things. From there, next-generation technology, models, and processes take shape. This is why empathy is among the greatest catalysts for innovation today. Let customers touch and inspire you to do something differently.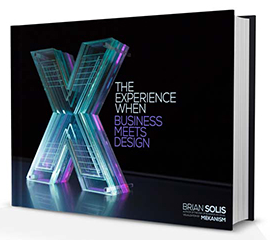 Please read X, The Experience When Business Meets Design or visit my previous publications
Connect with Brian!
Twitter: @briansolis
Facebook: TheBrianSolis
LinkedIn: BrianSolis
Youtube: BrianSolisTV
Snapchat: BrianSolis
Invite him to speak at your next event or meeting.