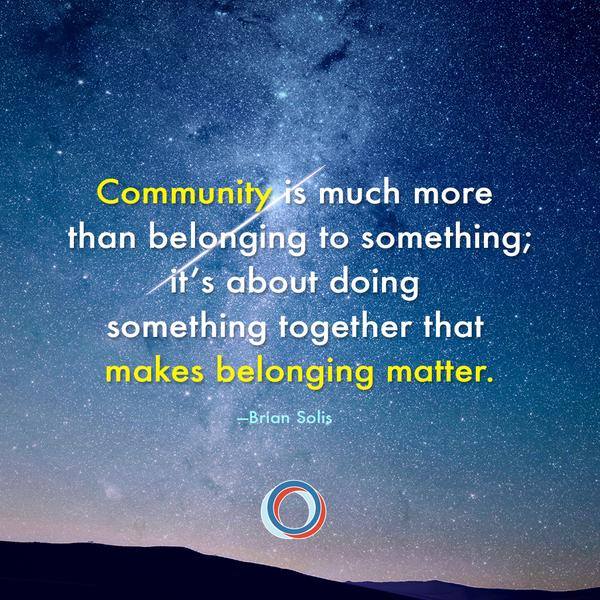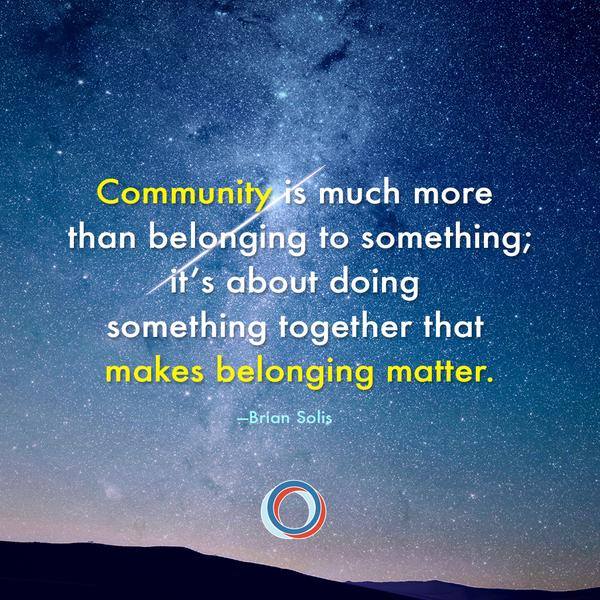 That was the question I was recently asked by my friend Vivienne Neale. I wasn't sure how to reply. After all, we all have our "thought leaders" whom we follow. Me, I always wanted to be part of a community where doing meaningful things made belonging matter. Honestly, I don't consider myself a thought leader. I simply shared my ideas and work because I felt alone in my mission to change the future of business. I've always believed I couldn't do it alone. I, we, needed one another to learn, unlearn, grow and change.
I once said that becoming a thought leader is about YOU being inspired to do something that helps someone else.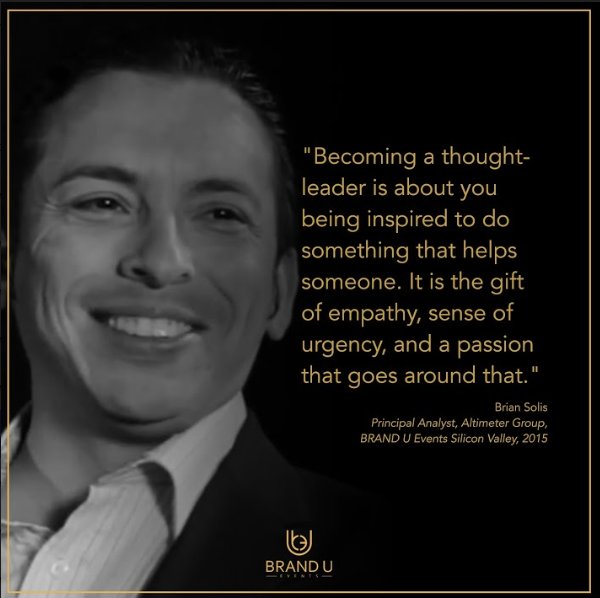 Why do you think people follow you?
I invest in others, not in their reactions, but instead their actions. I'm well aware at just how trite that sounds. But, that's the point. I don't do what I do because of fame, mass followers, or best-sellers. I learn and share in the hopes that I not only help others, but my work and experiences also create a shared movement toward something bigger than any one person. This has been my focus since the early 90s. I don't look at followers. Others will say the same, but if you look into their past, you'll quickly learn that character and stature are not part of a revisionist narrative.  Instead, I rely on and invest in community. I'm just part of it. It's probably why I'm not famous like others. But that's okay because I never set out to be famous. Instead, I set out to chase the course of normalcy and possibility.
What do you think sets thought leaders apart from the rest?
There are thought leaders and then there are those who are exceptional at personal branding. There's a difference. I was once asked what it took to be a thought leader; I answered, simply to have ideas or a perspective that are not only different but also provocative, inspiring, motivating or actionable. But again, I come back to community. The best ideas   most progressive work and the influential movements are often the manifestation of shared frustration, aspiration and drive.
Being a thought leader is a title others give you, you earn it. It's not something you bestow upon yourself. And even then, there's still more work to do.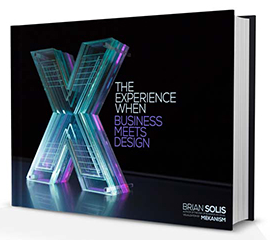 Please read X, The Experience When Business Meets Design or visit my previous publications
Connect with Brian!
Twitter: @briansolis
Facebook: TheBrianSolis
LinkedIn: BrianSolis
Youtube: BrianSolisTV
Snapchat: BrianSolis
Invite Brian to speak at your next event or meeting.