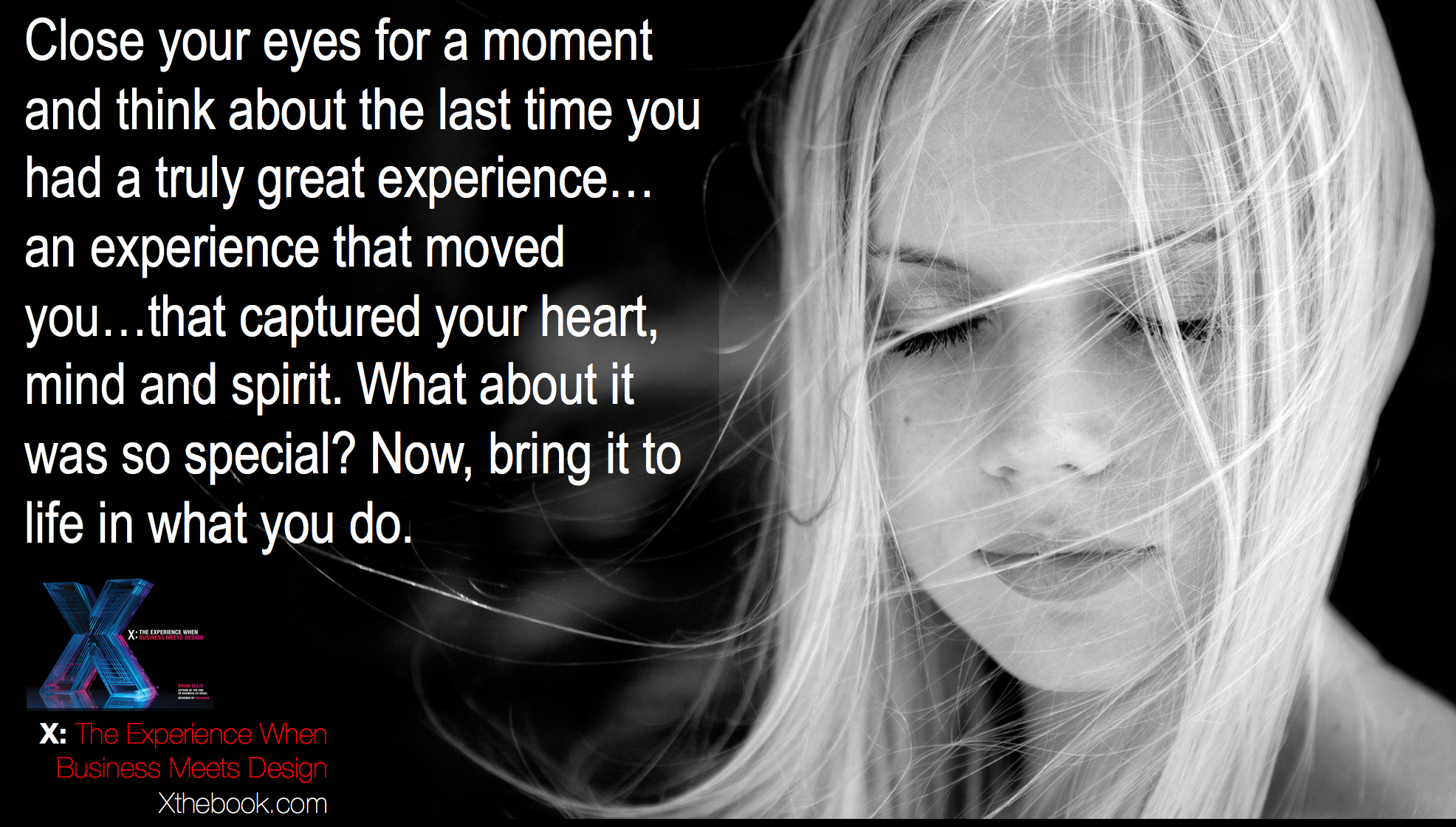 Customer experience aka CX is one of the most important trends changing business today. And, experts believe that it represents the next big competitive advantage for companies that invest in it. But what is customer experience exactly? It's one of those terms (and movements) that is defined and interpreted differently depending on who's talking about it within the organization. But without a common appreciation for customer experience and what it represents to customers, not just our view of them, our CX efforts may not be as effective as we think.
There's a notable difference that deserves greater attention between customer experience (your work) and experience (customer reaction to your CX work). Appreciating what each represent and how they work together improves the opportunity to earn relevance and build relationships.
For example, those working in CRM might interpret CX as working toward customer satisfaction by achieving "one view of the customer" or aggregating the "voice of the customer." Executives leading CX in service and support could see it as investments in technology, processes and metrics though efforts related to contact center innovation and also measurement, i.e., NPS, CLV, CLM, etc.  Sales and marketing leaders could see CX work as improved customer journeys to reduce churn, increase acquisition and conversion and drive loyalty. IT is often brought in by disparate initiatives and seeking technology solutions for individual group efforts. Consultants, depending on their specialty, may try to look at CX through end-to-end insights to assess and improving shopping (buying) and/or ownership experiences.
Of course this is just a generalization of the state of CX within the enterprise. But, either way you slice it, or even debate it, it doesn't matter. If companies don't agree upon what customer experience is, isn't and what it should be, as informed buy how customers actually experience the brand, we are not moving forward in any one direction that truly benefits customers.
Sometimes getting back to basics is an extremely humbling and productive exercise to reset and refocus purpose and the work to carry out your vision.
A Mission to Surprise and Delight is Not Enough
Everywhere you turn, it's difficult to not see the words "customer experience" and "surprise and delight" in the same sentence. But what does that even mean?
At its core, CX necessitates a shift in perspective. This work after all is about customer EXPERIENCE. It's their experience that counts and should serve as the inspiration for CX strategy. It's not about what we can do, or how we're limited in support and resources, or building about legacy stuff because it's there. As such, we need to see people and sense the real world experiences that they have, feel, share and remember for what it is. That's the key to unlocking empathy. Customers don't care about the realities of our business, its limitations, rise-averse culture, regulations, politics, et al. Customer experience must begin with the experience customers have and ultimately the experience they should have. I know that sounds commonsensical. But, really.
Sometimes, when we talk about customer experience, we under emphasize the word "experience," which is at the end of the day, the heart and soul of CX.
Believe it or not, when I was writing my book X: The Experience When Business Meets Design, I struggled to find definitions for experience and CX that would draw greater support than debate. After a series of conversations, searches and reviews of other definitions, here's what seemed to stick…
Experience:
What someone senses, feels and how they react in a moment and how it endures and is recalled over time.
Customer Experience:
The sum of all engagements a customer has with your brand in each touch point throughout the customer lifecycle. It's measured in each moment and the sum of all moment.
Notice how both definitions put people front and center. In each case, the experience is measured by how they're sensed and shared…from impression to expression. It's easy for companies to see customers through an operational lens. But, competitive advantages are earned by changing the focus of that lens by living the brand the way people do to experience their experience. This is how your design for relevance.
You have to first understand what relevance means to and how it's valued by someone else. Your work in CX must then close the gap that exists between you and relevance now and over time. You have to connect your value to the way others interpret (and appreciate) value. That takes empathy, vision, resolve and the ability to bring together the right people, technologies, and partners to work toward relevant, human-centered experiences.
Not only is customer experience about customers, it is about delivering experiences that they value. Your work in CX, journey mapping, mobile, commerce, innovation, technology, etc., then becomes enablers for delivering relevant, meaningful and even shareable experiences that matter to customers today and as they evolve.
Experience design engenders desired emotions, outcomes, and capabilities. It's the brand. It's the products. It's the journey. It's the culture of your company. Experience architecture is how these desired experiences are cultivated and reinforced throughout the customer journey and lifecycle. CX really is about the process and acts of strategically designing and strengthening a customer's entire spectrum of interactions with a product or company. They're then measured by the stories people tell about their experiences in moment of truth, in the moment and collectively as every moment.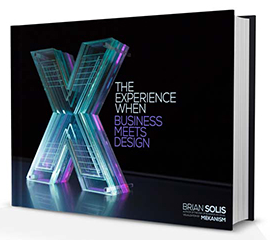 Please read X, The Experience When Business Meets Design or visit my previous publications
Connect with Brian!
Twitter: @briansolis
Facebook: TheBrianSolis
LinkedIn: BrianSolis
Youtube: BrianSolisTV
Snapchat: BrianSolis
Invite Brian to speak at your next event or meeting.