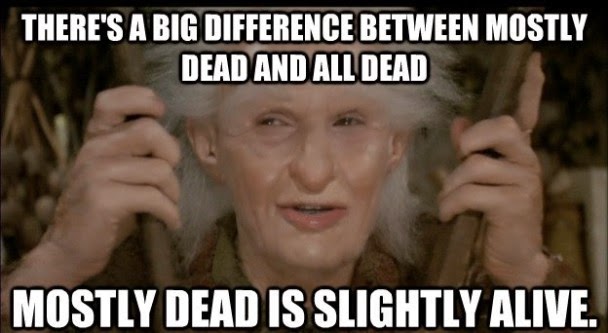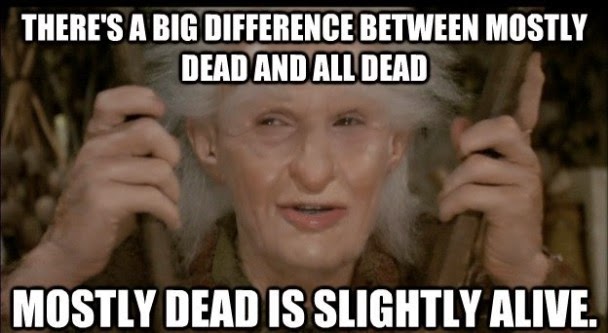 Guest post from Michel Lewis (@BizMike), founder of RoomSignal and long-time friend of Brian.
Retail is dead. Heard that phrase before? For the last decade we have watched as digital companies like Amazon & Netflix received much of the credit, for putting brands like Borders and Blockbuster out to pasture.
Poor stock performances and gloomy headlines about the death of retail only fuel reports about the demise of brick & mortar stores. For many retail brands like Nordstrom and Target, missing on quarterly earning reports can drive a stock down 10% or more. It has become such a widely accepted notion that brick & mortar retail is on life support that even when they beat earnings, but not by as much as analysts predict, the stocks can still decline.
When you look at the actual brands that are struggling there is far more to the equation beyond price & convenience impact of digital. Over expansion, lack of innovation and supply chain mismanagement are all contributing factors to retail struggles.
So, is retail dead, dying or merely changing?  And if it's just changing, where are we headed?
A Case Against the Rumors of Retail's Demise – Walmart is an iconic brand from the early 60's that has continued to evolve over the years. Last year, Walmart, a classic brick and mortar, snatched up Jet.com in an effort to expand their customer base and digital offering. Walmart already had a great technological foundation and the Jet acquisition added to it.
Amazon, an iconic digital brand went in the other direction by acquiring Whole Foods. Why would Amazon want to invest in physical grocery chain if b&m retail is doomed? Do they know something that the media is missing?
Brands like Walmart and Amazon prove that whether physical or digital, success and longevity come from foresight and the willingness to adapt. Many retailers that are suffering all have failed to understand and adopt new technologies that can help deliver better customer experiences, manage supply chain and better understand the shopper journey.
Is the end inevitable or are we just seeing headlines based on the misfortune of a few stubborn, unhealthy brands and having it sold to us as the overall new normal in retail? Perhaps for some it is too late but many retailers just require a little help.
Not everyone is hurting – Many retailers are thriving. In June of this year Moody's released a report stating that 85% of retailers are fundamentally strong. While online retailers are having a significant impact on brands like 99 Cent Only Stores, Cole Haan and Gymboree others are doing just fine.
My team and I have spoken with over 50 retailers in 2017 so far and what we have found is that many want to make changes but just don't know where to begin.
Over 80% of the retailers we spoke to cited a lack of data pertaining to things like the shopper journey, effectiveness of store refreshes and supply chain management. The tactics many retailers use today are combination of flawed math, guessing and general observation. When asked about why they orders certain SKU's or arrange things a certain way they often stated "We go with our gut." or "We guess based on what we see".
Enter the Solutions – In-store technology is not yet a widely popular solution among many retailers because they are stuck in an old school mindset but that is changing. It also doesn't sit well with many risk averse investors because those aforementioned headlines have done a great job in convincing the world there is no hope for physical retailers. Yet we know that this couldn't be further from the truth.
There are several players in the solution space that leverage technologies such as facial recognition, phone-wifi latency triangulation and presence detection beacons. Retailers using this kind of tech should be considered early adopters and the technology is still generally nascent.
We asked some retailers about these forms of technology and the feedback ranged from somewhat useful to not very useful. One GM told us that beacons required constant upkeep which was a cost they didn't expect. On top of that the data received was lackluster and not very helpful.
The most common technology we saw deployed was over the door traffic counters. They are easy to instal and general inexpensive but there's a price that is paid in other ways. Managers we spoke to expressed a lack of usefulness and overall impact on the bottom line. One way they try to use this data is counting foot traffic and dividing the value with revenue to get a sense of conversion. Five people shopping versus four people accompanying a single shopper will show the same number of customers yet very different conversion data. A majority of retailers we spoke with explained that the numbers can be misleading.
Video-based solutions tend to tell only part of the story. A few issues we learned about were differentiation between shoppers in large crowds, blind spots, people dressed similarly and laws in certain states prohibiting facial recognition in an area where minors are present. These all contribute to gaps in data.
Wifi-based solutions fall victim to common latency and connectivity issues. Also it requires that each and every shopper have a smartphone where wifi is enabled to give a complete picture. If only 60% of shoppers are "pingable", the result is 40% of their foot traffic data is not being captured.
Our own company makes compromises but in many ways addresses issues these other solutions have while still providing a detailed understanding about what is happening in stores. Retailers will just have to choose what's right for them to help gain an understanding of their business.
Eventually startups in this space will consolidate and make acquisitions in an effort to fill gaps in their offerings. This will create a multifaceted approach retailers need and deliver a high resolution picture of what's happening in-store. Physical stores are using this data to close the loop between online marketing, in-store activity and supply chain.
If You Build It… Retailers are beginning to use product differentiation, local flash sales, in-store experiences in collaboration with neighboring retailers to bring people in. Excitement and exclusivity will be a huge factor as retailers tailor experiences to bring people back.
An interesting data point we found is that as Xennials and Millennials advance in their careers to become decision makers inside companies the apprehension to leverage technology and data diminishes. They are less risk averse in deploying sophisticated strategies that helps them understand what is happening inside their stores and how they can tailor the experiences for each shopper persona.
Ultimately what retailers want is a story that can be told through data interpretation, insight and in the context of human behavior. From that story retailers are now beginning to understand what shoppers want like never before. We are even beginning to see headlines citing the "Retail Renaissance" which is a far cry from what we have been seeing in recent quarters.
So is retail dying? As a whole, no. It is certainly in the early stages of adaptation and where the industry is going is less about a battle between digital versus brick & mortar stores and more about the collaboration between the two. The most recent evidence of this shift is Sears announcing that will sell Alexa enabled products on Amazon. This is a great example of a brand looking into the future and understanding that a shift in strategy is needed. It will be interesting to watch more of this form of collaboration unfold.
Michael is an ultra-runner, maker and startup founder who has seen two acquisitions. He founded the Revision3 NYC & StartupSB Meetups and has organized StartupWeekend events. Michael has spoken at technology conferences on two coasts and now focusses on in-store retail technology.