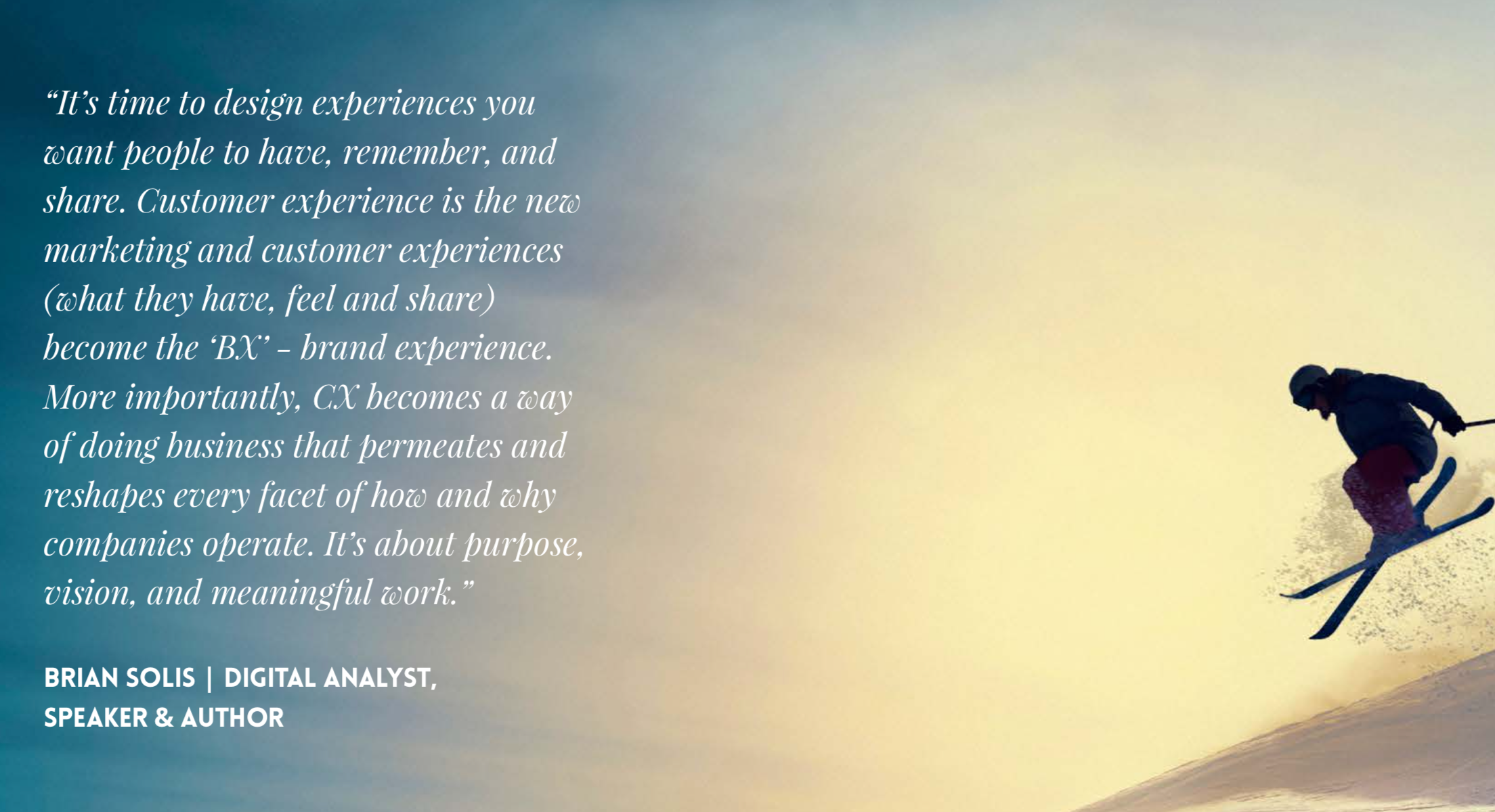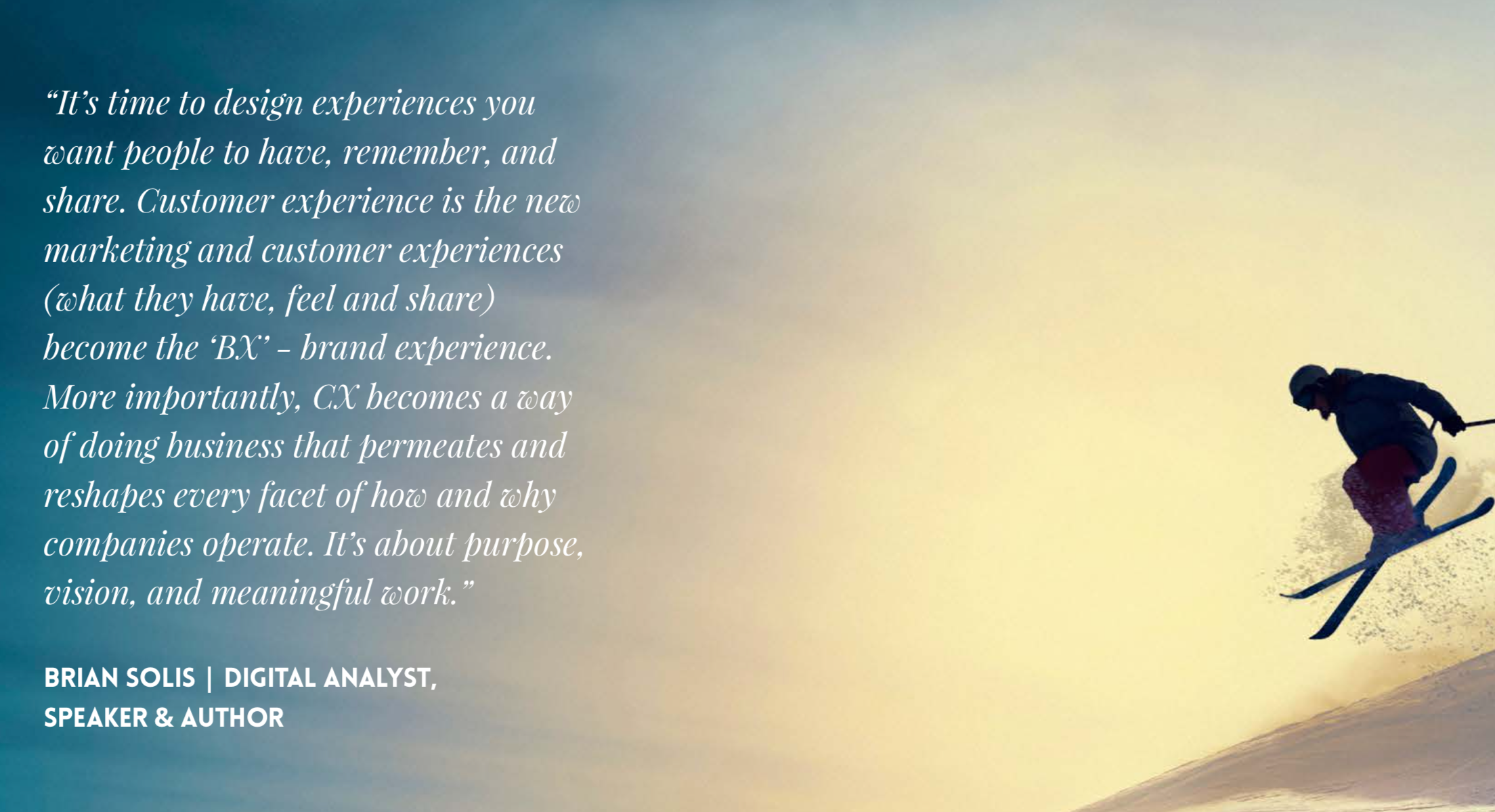 It's time to design experiences you want people to have, remember and share. Customer experience is the new marketing and customer experiences (what they have, feel and share) become the new "BX" (brand experience).
More importantly, CX becomes a way of doing business that permeates and reshapes every facet of how and why companies operate.
It's about purpose, vision and meaningful engagement…not corporate mission and vision statements, taglines and creative campaigns.
Image courtesy of RantandRave.
About Brian
Brian Solis is principal analyst and futurist at Altimeter, the digital analyst group at Prophet, Brian is world renowned keynote speaker and 7x best-selling author. His latest book, X: Where Business Meets Design, explores the future of brand and customer engagement through experience design. Invite him to speak at your event or bring him in to inspire and change executive mindsets.
Connect with Brian!
Twitter: @briansolis
Facebook: TheBrianSolis
LinkedIn: BrianSolis
Instagram: BrianSolis
Youtube: BrianSolisTV
Snapchat: BrianSolis