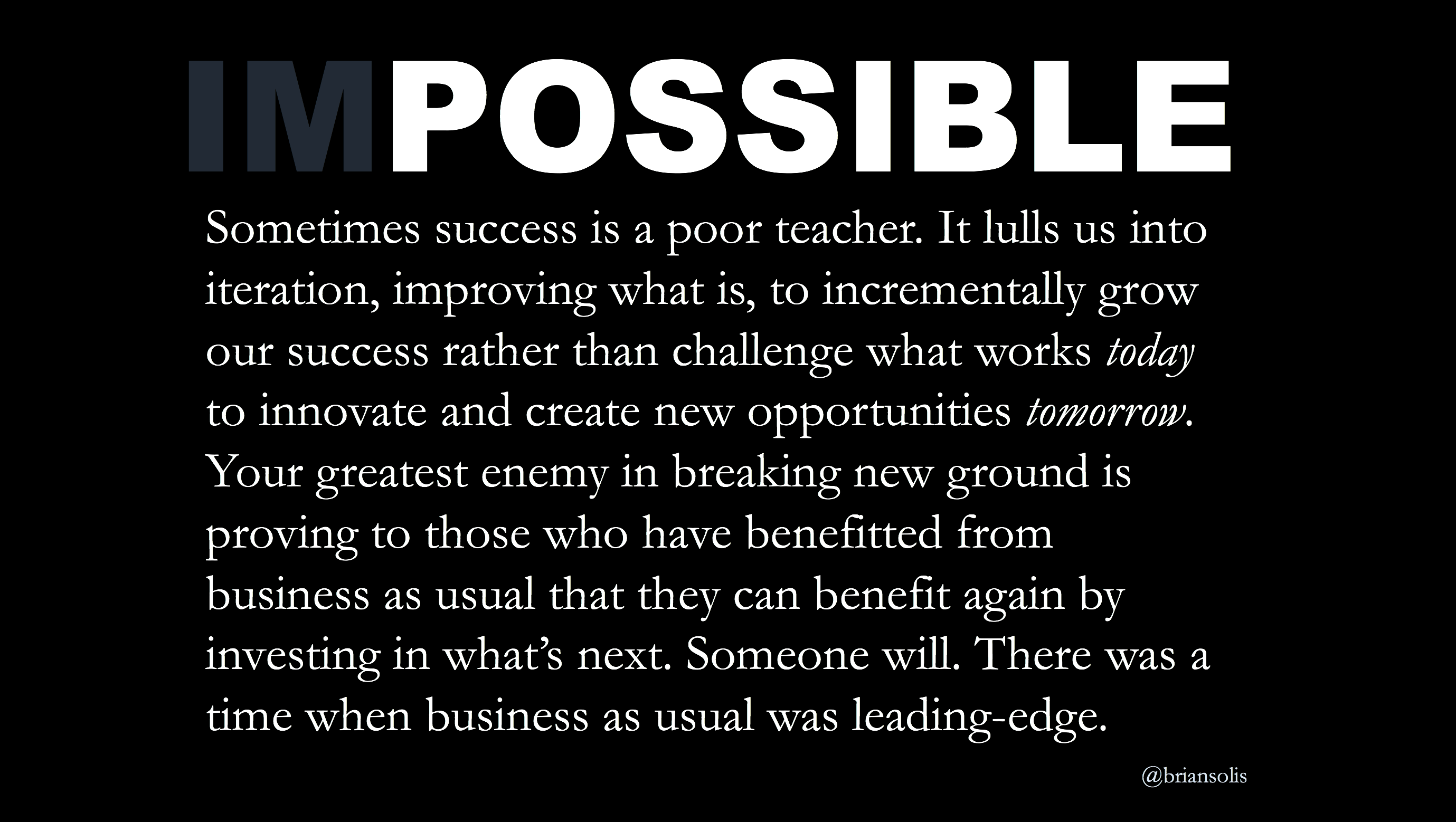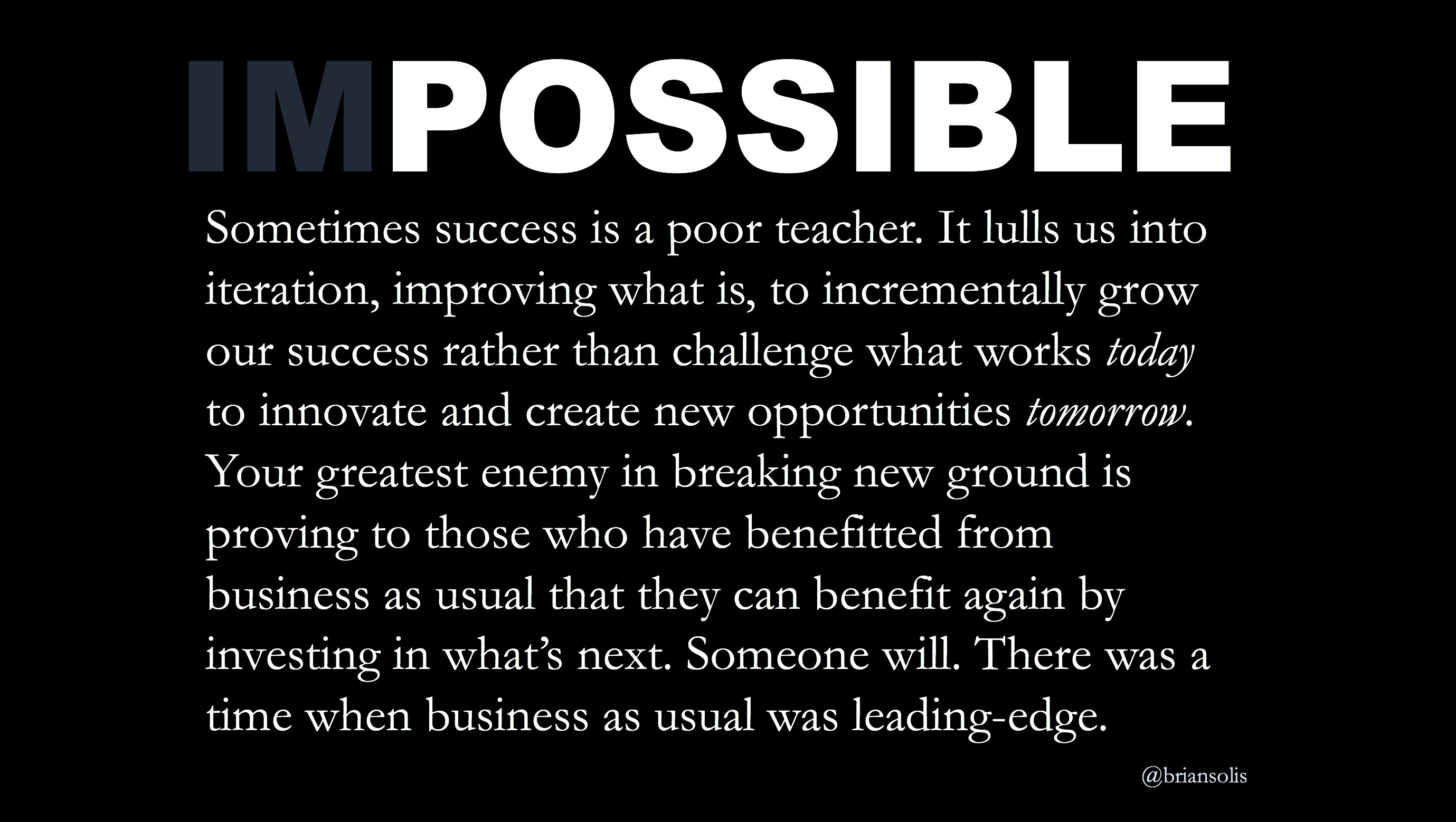 Sometimes success is a poor teacher. It lulls us into contentment and complacency.  Instead of always striving for greatness and relevance, we're instead focused on iteration and incrementalism, improving what is, to progressively  grow our success rather than concurrently challenging what works today to innovate and create new opportunities for tomorrow.
Your greatest enemies in breaking new ground are those who have have already benefitted from previous success. They want more and their experience validates their path. But that was then. Tomorrow's a different story.
The opportunity for you, and them, is to demonstrate how taking risks, challenging the status quo and investing in what's next can yield unforeseen and net additional  benefits. Truth is that someone, every day, is opening new doors and profiting from doing so. After all, there was a time when business as usual wasn't conventional. Time has come again for self-disruption in the name of progress and prosperity.
About Brian
Brian Solis is principal analyst and futurist at Altimeter, the digital analyst group at Prophet, Brian is world renowned keynote speaker and 7x best-selling author. His latest book, X: Where Business Meets Design, explores the future of brand and customer engagement through experience design. Invite him to speak at your event or bring him in to inspire and change executive mindsets.
Connect with Brian!
Twitter: @briansolis
Facebook: TheBrianSolis
LinkedIn: BrianSolis
Instagram: BrianSolis
Youtube: BrianSolisTV
Snapchat: BrianSolis