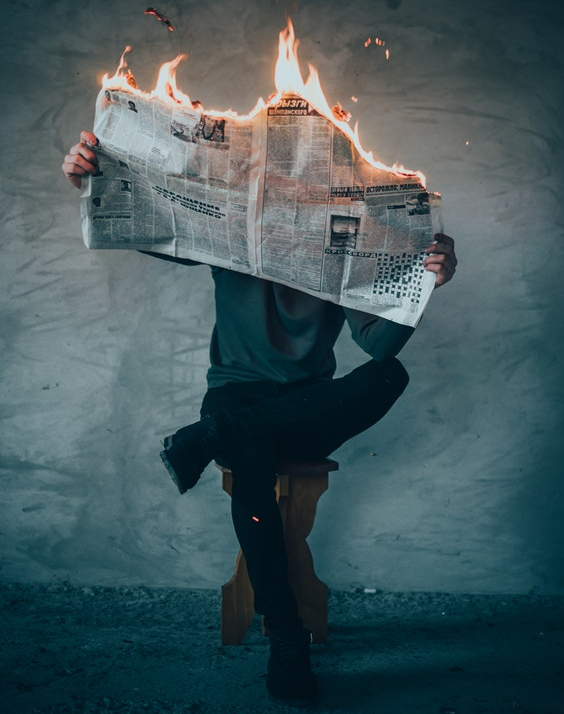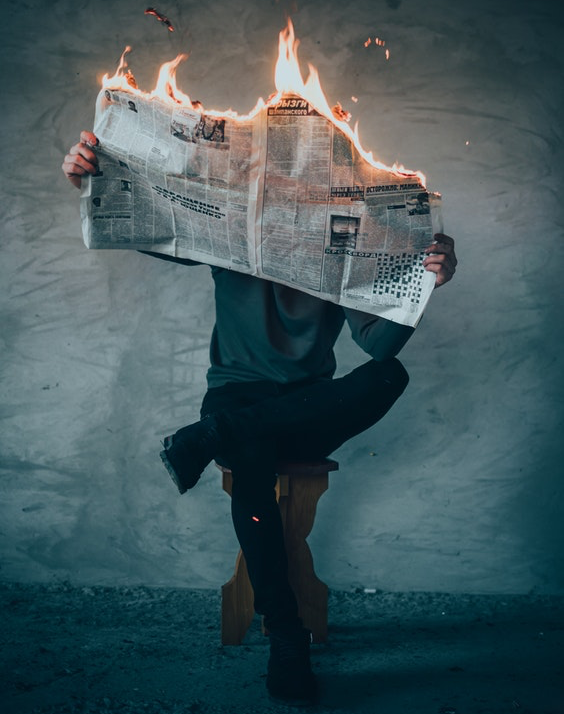 It was 2017 when I failed to deliver what would have been my eighth book. At the time, I was approaching the two year anniversary of the release of my previous work, X: The Experience When Business Meets Design. I was feeling the pressure to deliver. At the same time, my goal was to amplify my reach as an author, speaker and also as an authentic voice in a sea rife with other brilliant minds and more so, exceptional marketers. But, 2017 came and went without a new manuscript. I never made it past the proposal stage.
Somewhere between What's the Future of Business (book 6)  and X, my ability to achieve previous depths of focus and creativity was not only waning, they had completely transformed into something more real-time, dynamic and shallow. While I was convinced that I was still able to achieve flow, I couldn't. Everything was different. I didn't realize it though until I experienced failure.
I was frustrated.
I was disappointed.
I was unsure.
I was lost.
I was…distracted and blind to it.
The challenge I faced was that I was still able to deliver research reports, I was still writing two-to-three articles per week, I was still maintaining a decent presence on social media, I was still developing presentations and speaking around the world. Even though I was still "shipping," I had confused the acts of delivery with artistry. I was checking the boxes but not giving myself the time, space or permission to leave behind everything else and embrace one thing, and become part of it in the moment.
Between the Fall of 2017 and early 2018, I found myself soul-searching, exploring what happened, how I got there and so much more.  I was resolved to understand what happened and what was happening. I learned so much during this time, that I was, for the first time in a while, mono-tasking, and the results were uplifting, thorough and profound.
I would come to learn that so much of what I was facing was the result of living a distracted and always-on life…like many of us. I just didn't realize it because I was living life as I knew it. I was living a normal life. But what I, and many of us don't realize is that, this is a "new normal" and it comes at a cost. The cost for me, was the loss of depth, comprised creativity and a false sense of ability that was incredibly weakened. It was also so much more than that. I would come to realize that even my everyday work and communication, my relationships, my powers of observation and critical thinking and my empathy, and so much more, were also affected by living this non-stop  digital life.
I wasn't alone.
While I was learning, I became increasingly vocal. After all, it was more than ironic that, for someone who was so active in advising many of the companies that would change the world, I would eventually become victim to their tricks of the trade.
It turns out that I was only partially to blame. My incessant relationship with tech, and more so, my feeds, networks and interactions, were the byproduct of what's referred to in developer and design circles, as "persuasive design." This is the practice of engineers to manipulate behavior and make apps, networks or other systems indispensable and even a quintessential mechanism for entertainment and engagement, being and ultimately, self-worth.
In February of 2018 at SMMW and again in March at SXSW, I was invited to share my discoveries of the impacts of social media, mobile devices and digital distractions, on not just my life, but also society at large.
For those who have been following along, this is before I knew there would be a Lifescale on my horizon. Instead, these presentations served as the stepping stone to my path to recovery and advancement. If this presentation was about the "how," "to what extent" and "why" of technology's effects on our lives, Lifescale manifested into a book that reveal the solution for "what to do about it all."
For the first time outside of SMMW, I'd like to share the findings of my journey and my research efforts that defined the "Past, Present and Future of Social Media."
Thank you to my friend (and someone whom I greatly admire) Chris Brogan, who kicked off the session with a heartfelt trip down memory lane, Michael Stelzner for the invitation and to everyone who supported me on the long and winding road to Lifescale.
Presentation Highlights
Photo Credit: Elijah O'Donnell @elijahsad, Unsplash
Follow Brian Solis!
Twitter: @briansolis
Facebook: TheBrianSolis
LinkedIn: BrianSolis
Instagram: BrianSolis
Youtube: BrianSolisTV
Newsletter: Please Subscribe
Speaking Inquiries: Contact Him Directly Here 
____________________________
Follow Lifescale!
Main Newsletter: Please Subscribe
Coaches Newsletter: Please Subscribe
Twitter: @LifescaleU
Instagram: @LifescaleU
Facebook: Lifescale University