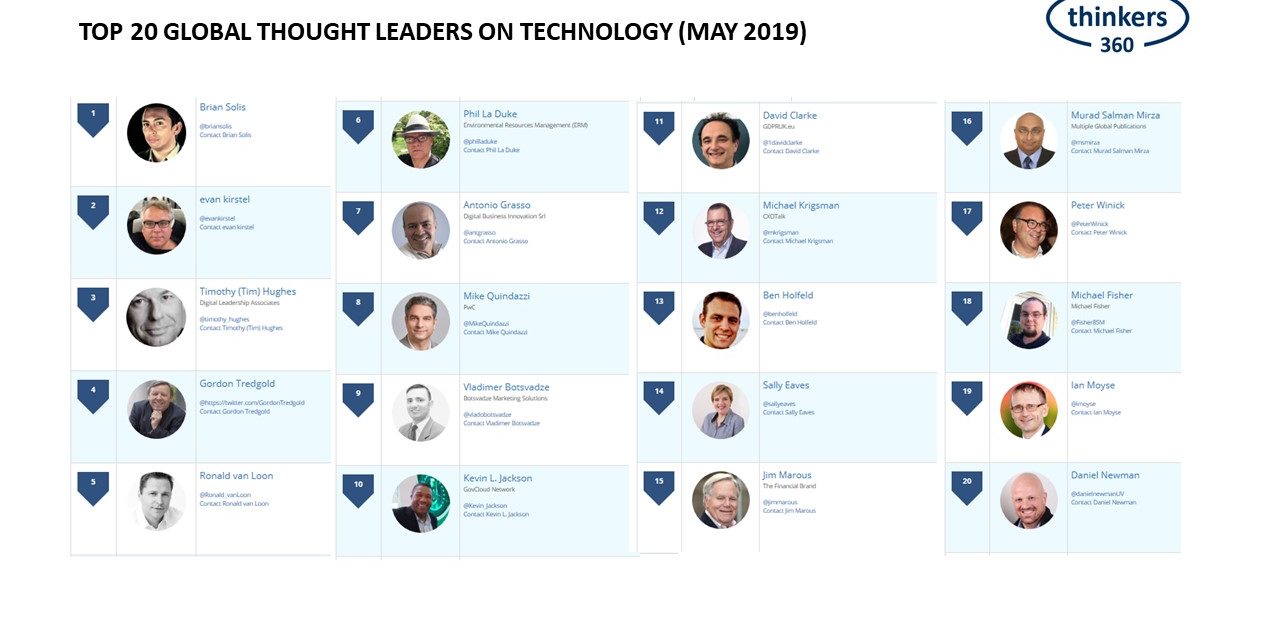 With a perfect score of 100, Solis tops the Thinkers360 leaderboard for the top 20 global though leaders and influencers on technology for May 2019.
The listing includes authors, influencers and speakers who are members of Thinkers360 and who have curated and shared their thought leadership content – including articles, blogs, books, keynotes, media interviews, panels, podcasts, social media, speaking events, videos, webinars and whitepapers – via the platform.
Thinkers360 differentiates itself from the various influencer leaderboards on social media by taking a holistic view of thought leaders and experts, beyond their social media activity, looking across all the hats they may wear – such as academic, author, entrepreneur, influencer and speaker – and all the types of thought leadership content they produce.
Thinkers360 is the world's first open platform for thought leaders to discover opportunities, promote and advance their expertise.
Read the entire article here: https://www.thinkers360.com/top-20-global-thought-leaders-on-technology-may-2019/