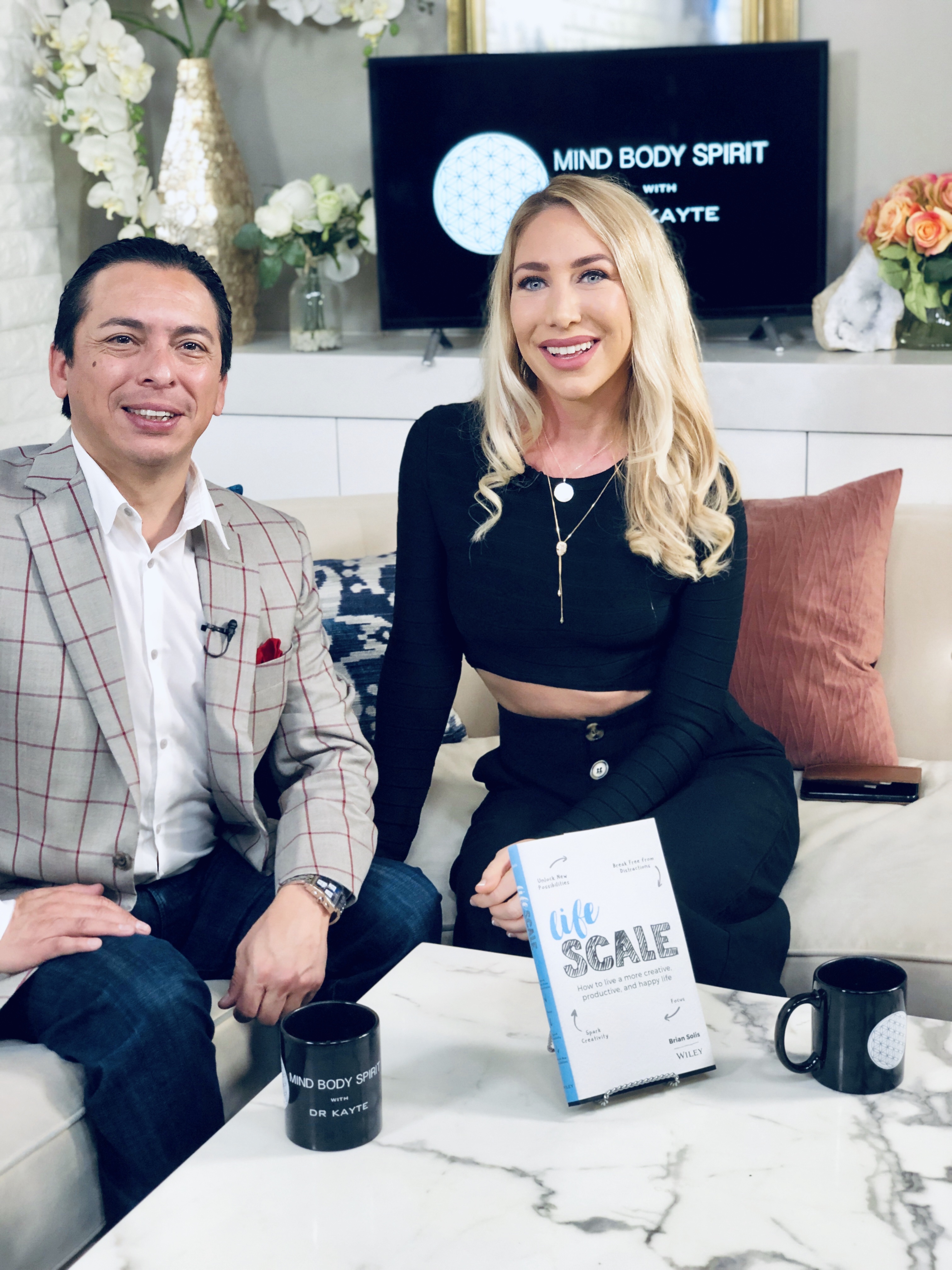 One of the things I love most about the Lifescale experience, is the entirely new adventures on which I'm whisked away. One such experience was the result of attending "The Rising Glen Collective" in Hollywood recently. I was asked to present on the story behind the book to a curated group of artists, entrepreneurs, athletes, experts and executives in an intimate setting–in a beautiful Hollywood Hills home over looking Los Angeles. Boy, was I nervous.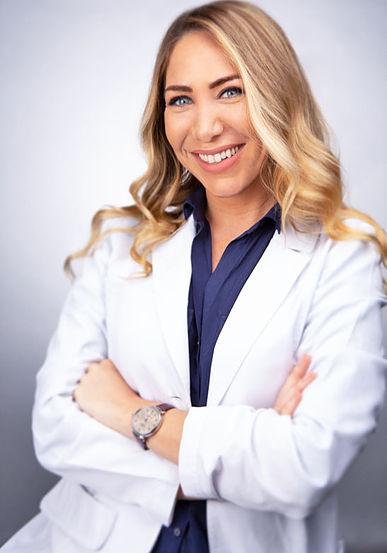 Following the event, I met Dr. Kayte Susse D.C., a functional and preventative health expert who works with patients to proactively optimize their health. We immediately fell into an enthusiastic exchange as if we were two long-lost friends. She invited me to visit her studio the next time I was visiting LA.
Sure enough, I flew to Los Angeles just a few weeks later to record the audio book for Lifescale. I was invited to the very chic Evermedia TV Studios in Beverly Hills. I felt so LA! Dr. Kayte is the best! I felt right at home (although I was a little timid at first) and we picked right up where our last conversation ended.
I wanted to share our conversation with you here…
Mind, Body, Spirit with Dr. Kayte
About Dr. Kayte Susse D.C.: Dr. Susse's primary focus centers on supporting hormonal imbalance, anti-aging medicine, autoimmune disease, vitamin and mineral imbalances, thyroid health, fertility, and detoxification, as well as pre and post-operative surgery wellness.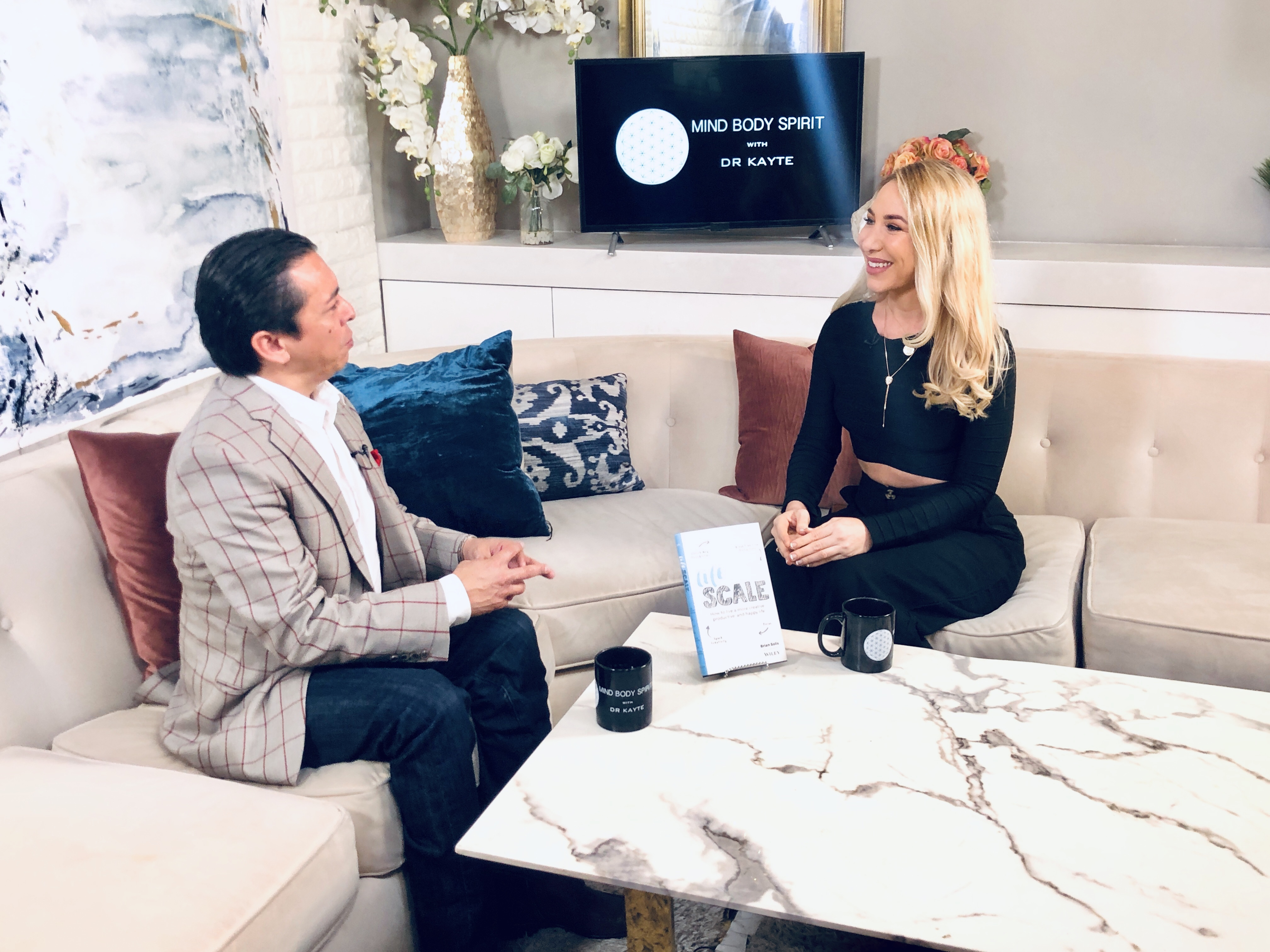 Brian Solis, Author, Speaker, Futurist
Brian Solis is principal analyst and futurist at Altimeter, the digital analyst group at Prophet, Brian is a world renowned keynote speakerand 8x best-selling author. In his new book, Lifescale: How to live a more creative, productive and happy life, Brian tackles the struggles of living in a world rife with constant digital distractions. His model for "Lifescaling" helps readers overcome the unforeseen consequences of living a digital life to break away from diversions, focus on what's important, spark newfound creativity and unlock new possibilities. His previous book, X: The Experience When Business Meets Design, explores the future of brand and customer engagement through experience design.
Please, invite him to speak at your next event or bring him in to your organization to inspire colleagues, executives and boards of directors.
Follow Brian Solis!
Twitter: @briansolis
Facebook: TheBrianSolis
LinkedIn: BrianSolis
Instagram: BrianSolis
Pinterest: BrianSolis
Youtube: BrianSolisTV
Newsletter: Please Subscribe
Speaking Inquiries: Contact
____________________________
Follow Lifescale!
Main Newsletter: Please Subscribe
Coaches Newsletter: Please Subscribe
Twitter: @LifescaleU
Instagram: @LifescaleU
Facebook: Lifescale University