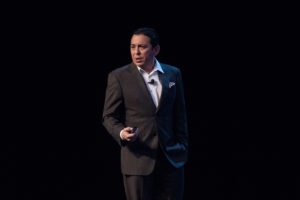 A Businesswire article on a recent study by location-centric mobile commerce platform Rakuten Ready includes an insightful quote from Solis on changing customer behaviors and expectations.
The study enlisted secret shoppers to evaluate the Order for Pickup customer experience and wait times at 25 top quick-service restaurant, retail and grocery brands across the U.S.
Chipotle, Panera, and Starbucks came out on top for fastest in-store pickup times overall, with retailers Best Buy and Nordstrom clocking in as best retail experiences. Among grocery experiences, H-E-B and Whole Foods made it into the top rankings.
The Rakuten Ready 2019 Time Study unveiled deep gaps in customer experience across categories for both in-store and curbside pickup, including orders not being ready, no dedicated pickup area, or exclusive pickup line.
Solis, identified as a "leading digital analyst, CX expert and author Brian Solis, who contributed to the report," is quoted in the section of the article called "The 'NOW' Economy." He says, "Smartphones and apps like Uber, DoorDash, GrubHub and Postmates have rewired customer behaviors and expectations and changed the game for retailers, quick-service restaurants and grocery. Brands must now rethink business and operational models to not only keep up with evolving customer demands but also grow new markets. Those that do win. Those that don't will lose."
Read the entire article here: https://www.businesswire.com/news/home/20191029005353/en/Rakuten-Ready-Study-Sets-Restaurant-Retail-Grocery