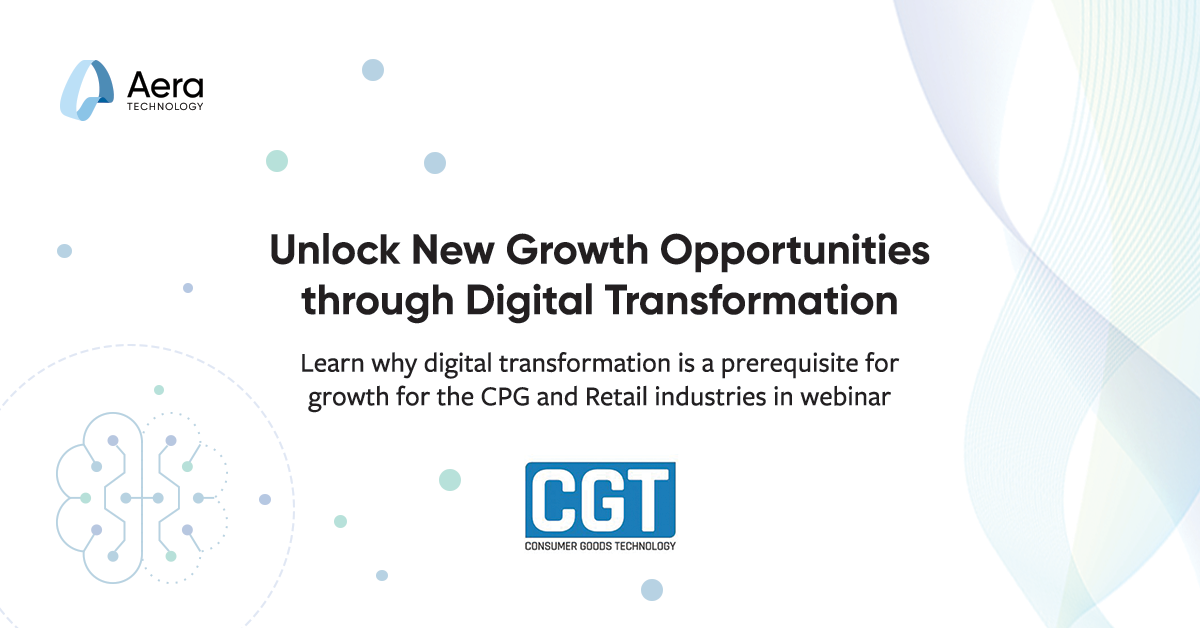 Webcast: Unlock New Growth Opportunities through Digital Transformation
March 12, 2020, 2:00 pm EDT (11:00 am PDT)
Over the last 20 years, digital-native companies — like Amazon, Netflix, Stitch Fix and Carvana, have transformed how people consume — from movies and television shows delivered digitally, to physical products at your doorstep in a matter of hours. While these companies have clearly set a new bar for convenience and consumer experience, they have also opened the door to new types of growth opportunities and business models. For Consumer Packaged Goods (CPG) and Retail companies looking to capitalize on these opportunities, digital transformation is no longer optional; it is a prerequisite.
That is why award-winning author and global keynote speaker, digital analyst, anthropologist and futurist Brian Solis, is joining CGT and Aera Technology in an upcoming webinar, to explore the growth opportunities and business models CPG and retail companies are unlocking through digital transformation.
During the session, attendees will learn:
How shopper demands are changing CPG and retail business models.
Why digital transformation is now a prerequisite for both industries.
How technologies like cognitive automation are enabling companies to make faster, more informed decisions.
Solis will join Aera Technology Client Partner and former McKinsey Digital Transformation leader Fred Fontes, to discuss the imperative for change and potential of cognitive automation. Join the live conversation and learn how your company can leverage the opportunity to capitalize on digital growth.
Please register here for the webcast, "Unlock New Growth Opportunities through Digital Transformation."
Thank you!