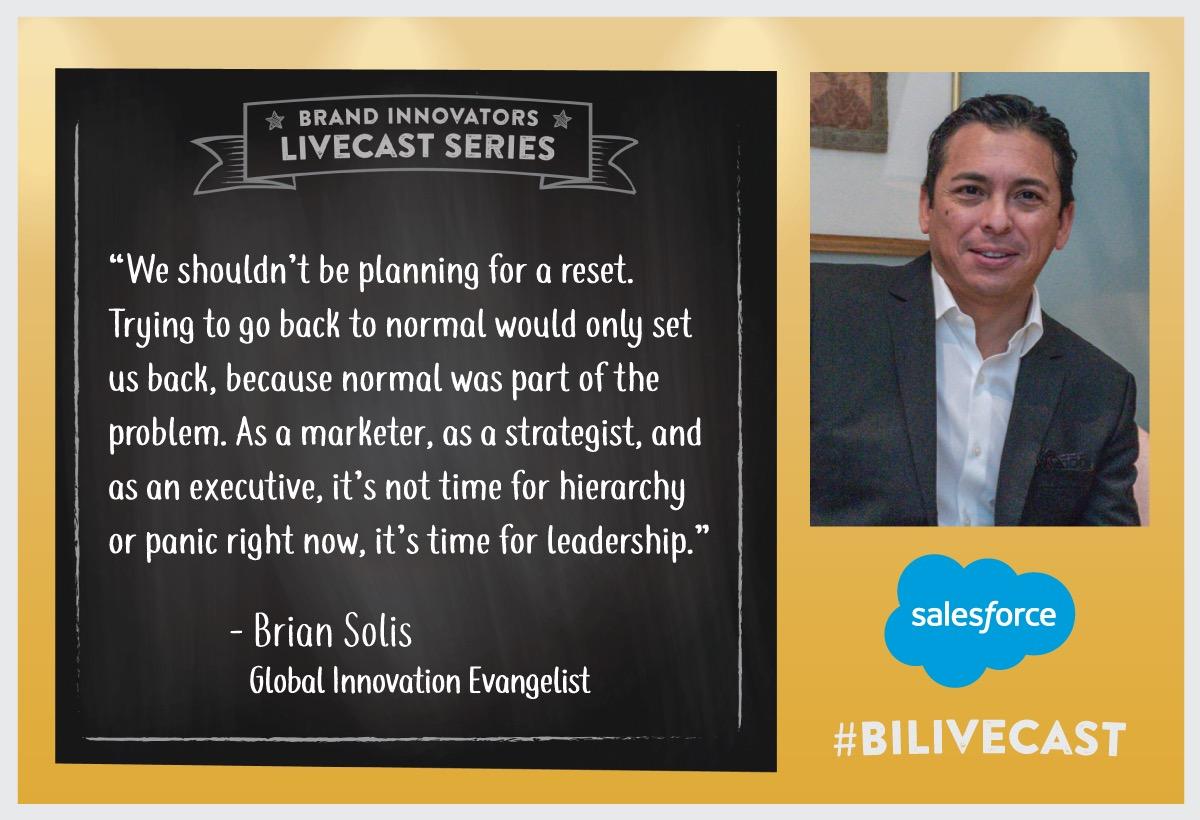 On April 30th, Brian Solis, Global Innovation Evangelist at Salesforce, gave a virtual keynote at the Brand Innovators Innovation Summit to introduce the "Novel Economy."
Brian believes that these times need a name beyond the "new normal." They need a lens not only of study, but also of leadership. In this presentation, he shared his vision for what's happening now and over the next 36 months and how businesses need to respond and lead.
Watch here.
Ctrl-alt-del?
We shouldn't plan for a reset. Going back to normal would only set us back, because normal was part of the problem. As a marketer, as a strategist, as a technologist, as an executive, it's not time for hierarchy or panic, it's time for leadership.