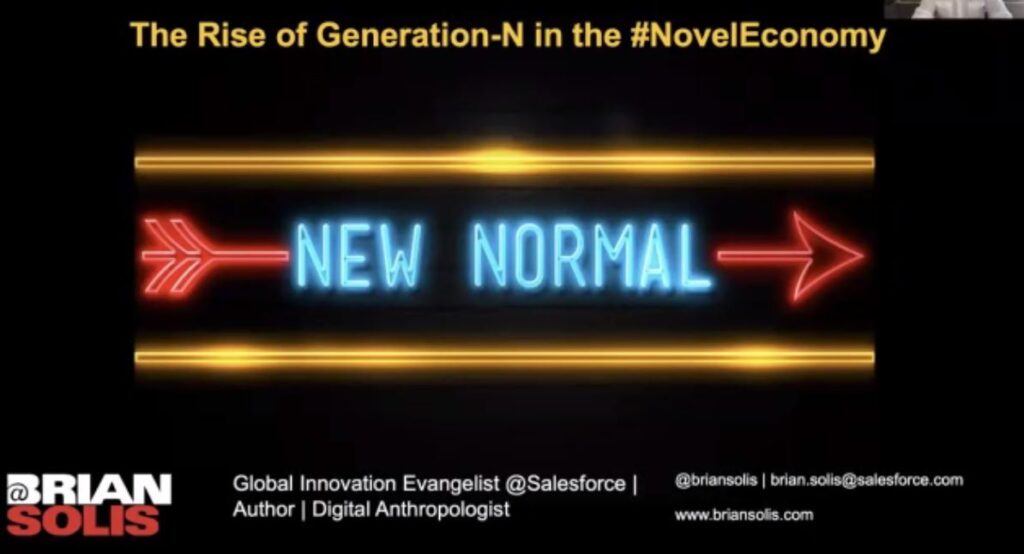 Brian Solis' global keynote at Hotwire's Bootcamp in July 2020 was a big hit. Hotwire U.S. president Barbara Bates shared the following with Brian following the event…
Thank you so much for providing the Tech Keynote at Hotwire's Bootcamp. It was an absolute hit!

Many of us are still talking about the perspective you gave on the novel economy and how refreshing your insights  are. We've already seen our team start to integrate your language and terminology into their own vocabulary, including Generation N and C, the interim normal, BC: Before Covid-19, AD: After Disruption, among many others.

Your foresight about how we should think about these times differently and how we move forward has given us a lot to think about. Your challenge to change behaviors and rewrite the playbook on moving forward have also provided much needed inspiration in these unusual times!
To book Brian as a speaker, please email him directly or visit his speaking page.