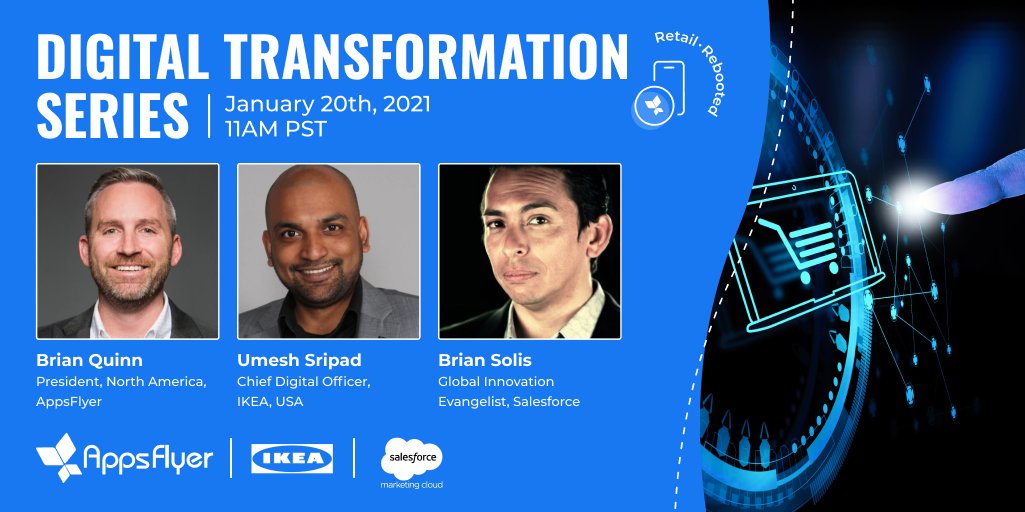 AppsFlyer is hosting a special conversation that highlights digital transformation from the perspective of innovators. Brian Quinn, President, Norther America, AppsFlyer, will lead a conversation with Umesh Sripad, Chief Digital Officer of IKEA, USA, and Brian Solis, Global Innovation Evangelist, Salesforce.
You can view the conversation here.
Digital Transformation Series: Retail Rebooted
With e-commerce the shining star of an uncertain period in retail, receive a deep dive into how mobile leapt to the challenge of meeting consumer demand. From the deployment of Click & Collect to using AR and AI to better understand the customer, IKEA's Chief Digital Officer shares how the pandemic rebooted retail for shoppers.