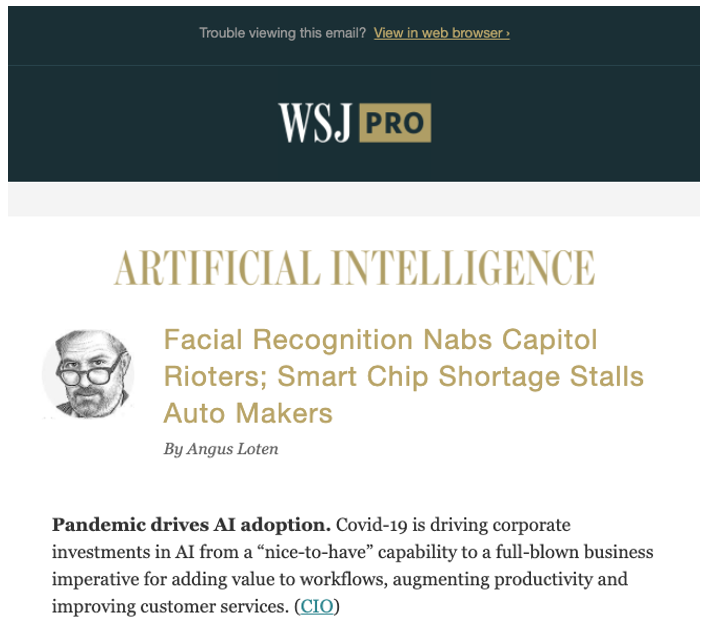 CIO recently published an article by Salesforce Global Innovation Evangelist and digital anthropologist Brian Solis on the acceleration of AI and automation adoption. The article was also picked-up by WSJ's "Artificial Intelligence" newsletter.
Please read the full article at CIO
Pandemic drives AI adoption. Covid-19 is driving corporate investments in AI from a "nice-to-have" capability to a full-blown business imperative for adding value to workflows, augmenting productivity and improving customer services.