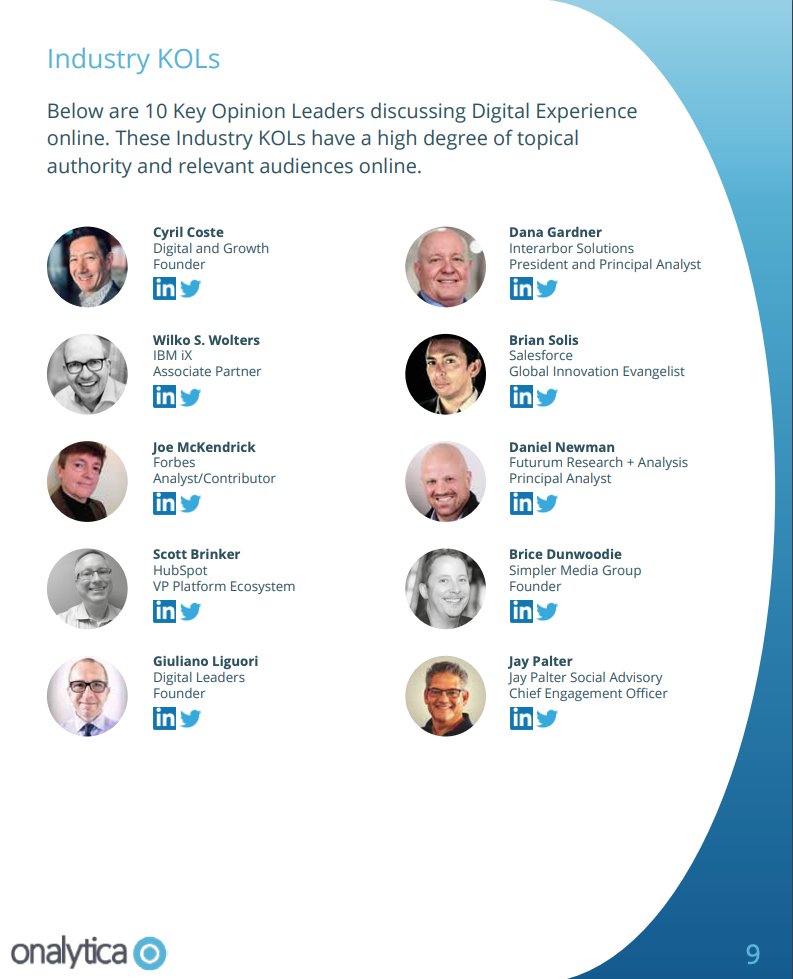 Who's Who in Digital Experience?
by Neringa Mikutyte
Digital Experience is, simply put, a multi touchpoint interaction between an organisation and a user that has been made possible with the constant evolution of digital technologies. Digital Experience acts as a bridge for companies, helping them move from the physical to the digital world.
For a great Digital Experience, you need accessibility and, most importantly, personalisation. There's never a one-size-fits-all solution for businesses; the key is in identifying tactics and strategies that meet your business goals. When utilised correctly and on a regular basis, Digital Experience can boost brand awareness, convert more leads and connect businesses with their audiences.
This Who's Who report brings a varied list of Digital Experience influencers ranging from Social Amplifiers, Analysts, Industry KOLs, Event Speakers to experts in User Experience (UX), Customer Experience (CX) and Artificial Intelligence (AI) providing a broad overview of the most influential voices within the topic.
Get the report here.
For the definitive book on the subject of designing digital experiences, please read, "X: The Experience When Business Meets Design" by Brian Solis.