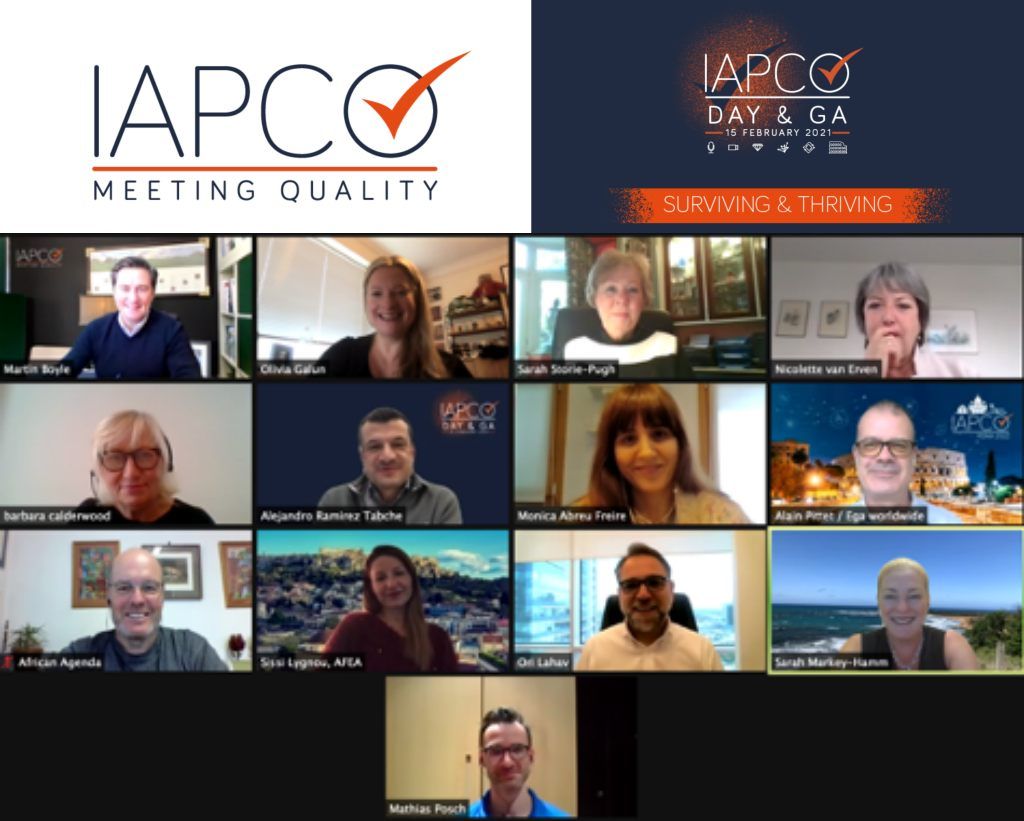 Surviving and Thriving!', the theme of the IAPCO Day was reflected in the highest audience figure for an IAPCO General Assembly, to date.
The virtual event took place on Monday 15 February 2021 and was joined by IAPCO members and partners from over 42 different countries.
'At this time, more than ever, we felt the importance of bringing our IAPCO family together, to share the association's updates, acheivements, our strategic developments and provide educational content in the form of high-quality keynote speakers Brian Solis and Baroness Valerie Amos.' said Martin Boyle, CEO.
Solis presented on the future of events and conferences in a post-pandemic economy. It earned accolades from the audience of congress organizers all around the world.