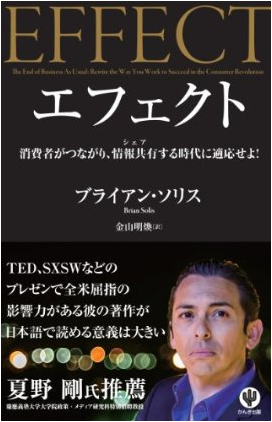 Japanese-American business leaders Hide Hashizume and Eiko Hashizume have successfully brought Brian Solis' The End of Business as Usual to Japan. The book is localized but it is also a new book in many ways. First, Solis' book has earned a new title and cover design – エフェクト (EFFECT.) Second, Solis wrote new chapters specific to the Japanese economy and how to rethink the future of business based on Japanese case studies. Lastly, Mr. Natsuno, a board member of Nico Video and professor at Keio University, contributed a special message at the beginning of the book.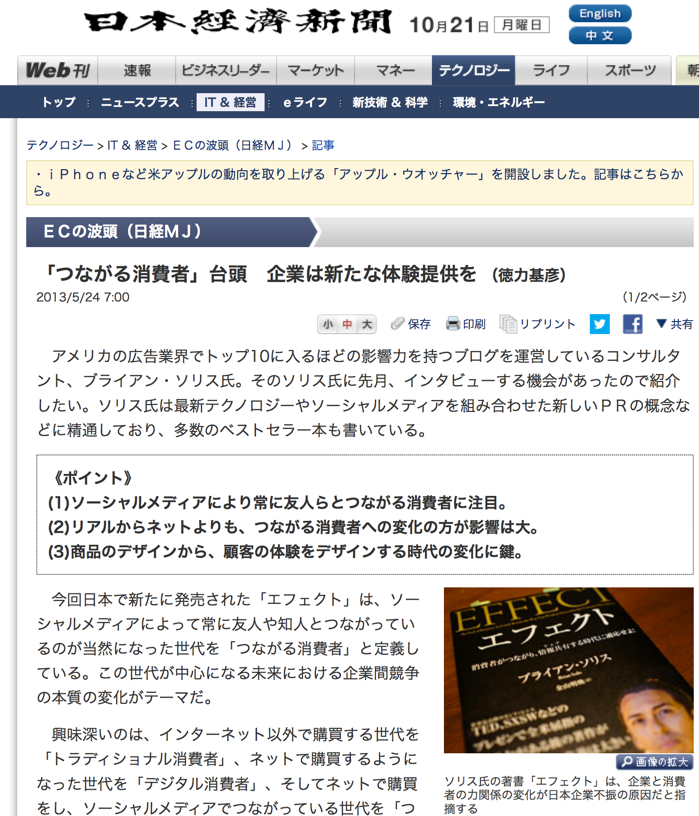 Brian also traveled to Tokyo to participate in a special launch event for the book. Business leaders, academics, entrepreneurs and press joined together for an evening of dialogue and celebration. Nikkei Business also covered the release of the book. You can read more here. Pictures from the event are available here.
EFFECT is now available on Amazon.