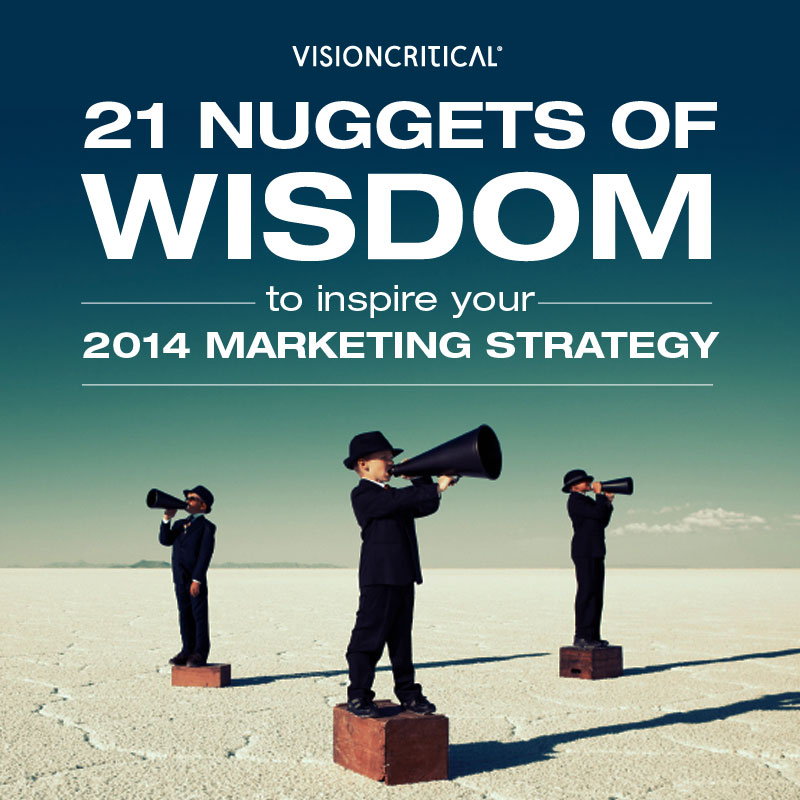 VisionCritical collected 21 insights from respected business leaders to inspire your 2014 marketing strategy. The quotes were artistically arranged and assembled as a free Slideshare download.
The list includes thoughts by Marc Benioff, Jeff Bezos, Meg Whitman, Steve Jobs, Howard Schultz, Larry Page, Marissa Mayer, Sheryl Sandberg, Mark Zuckerberg, among 12 other noted business leaders. Brian Solis author of What's the Future of Business and Principal Analyst at Altimeter Group is also featured. His quote is sourced from an inspiration from a very personal piece he wrote in 2013 challenging marketers to rethink their approach to change the course of marketing.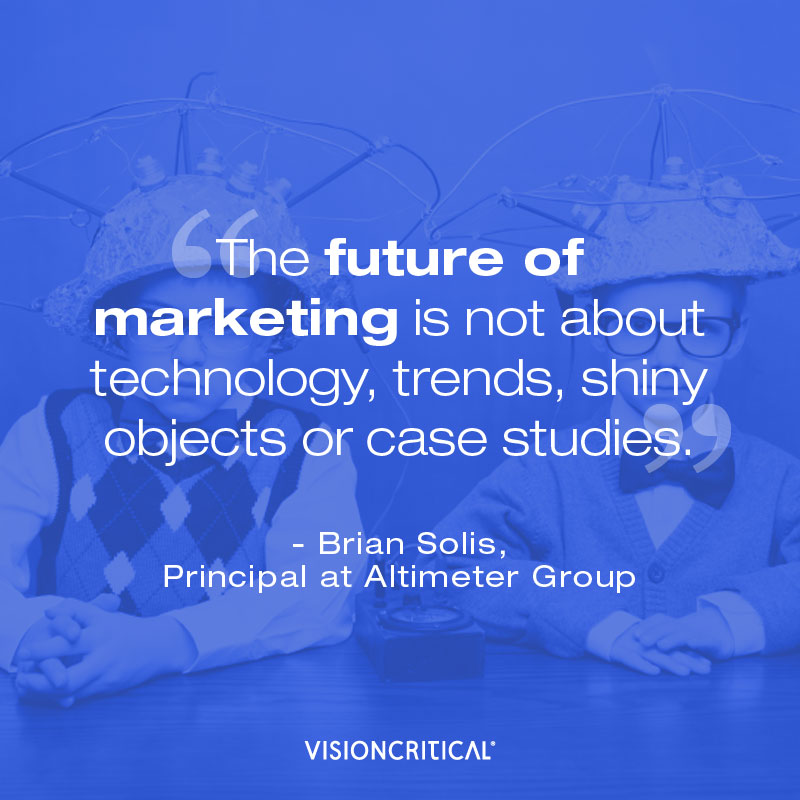 According to VisionCritical's Kelvin Claveria, "When you work in marketing, it's easy to be distracted by shiny objects. A new social network! A new app! A meme! Brian Solis makes a solid case on why marketing professionals should '#leanforward' and re-evaluate what they think they know about their profession.
Here's Solis' quote…
"The future of marketing is not about technology, trends, shiny objects or case studies." It continues, "The future of marketing is not about marketing. It's about you."
The entire Slideshare follows below…