It's a toss up. Coverage on Valleywag can be either extremely beneficial or detrimental to one's business and/or reputation.
I've had the good fortune of making the cut on a couple of really great posts by Megan McCarthy recently, so I am thankful just to be included!
First, there was Wag's coverage from the CommunityNext Event, which I also talked about over at bub.blicio.us.
The latest was their party report from SFBeta.
Valleywag photographer, Lane Hartwell – also of fetching – snapped this very cool shot, which was included in the story.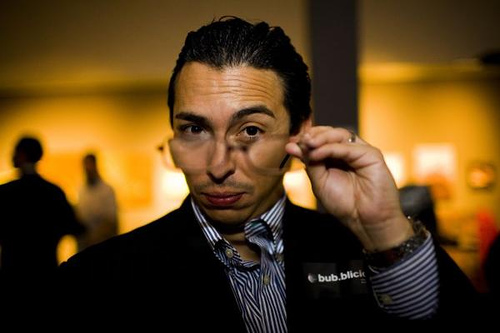 Nice work Lane!
I also shot the event (post coming soon on bub.blicio.us). The photoset is on flickr.
valleywag lane+hartwell fetching fetching.net megan+mccarthy web2.0 sfbeta communitynext brian+solis bub.blicio.us bubblicious