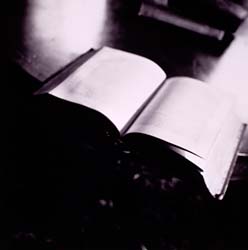 Understanding the New Influencers
Paul Dyer takes a passionate look at why PR people give PR a bad name.
Social Media Power Secret- Listening
In social media, everything starts with listening. Chris Brogan shows you how…
Social Media Release Announcing Gooruze, a New Social Network for Online Marketers
Gooruze is a NEW professional community where members inspire, share advice and learn. Gooruze provides a one stop source for ranked news and advice for online marketing. Created and rated by the members.
When Does a Social Network Become a "Publicity Network"?
Allen Stern takes a look at whether or not Twitter and other social networks are just forums for spamming news
Thought Leaders I – Pricing Innovations
The early adopters of Apple's iPhone paid $599 for the privilege of being the first to have the hot new consumer product when it was launched in June of 2007. But by September, Apple announced that it was slashing prices on its most expensive iPhone by at & t.
The Golden Rule of Twitter Marketing
Aaron Brazell explores the art of marketing through Twitter.
1,200 Marketers Can't Be Wrong: The Future Is in Consumer Behavior
The ability of new media to monitor what consumers are doing — like keeping track of which Web sites they visit — is fueling the interest in behavioral targeting.
MC Milker of Notquitecrunchyparent.blogspot.com shares a guide for PR pros to follow when reaching out to bloggers
Top Business Blogs – Mediablitz 2.0
Angela Penny ranks her favorite business blog complete with unique visits supporting her ranking
I Invented Facebook launches to find the "real" story behind the popular social network. Go tell your side of the story!
Good News, Bad News about Facebook Application Market: Long Tail Rules
O'Reilly Research has been crunching the numbers on the rise of Facebook as application platform, and they've released a new report, entitled simply The Facebook Application Platform.
Tim O'Reilly Interview from Graphing Social Patterns Conference
Chris Heuer interviewed Tim O'Reilly at Graphing Social Patterns, where he discusses the future of the Facebook economy