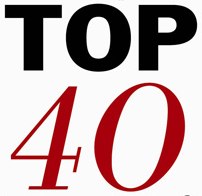 It's easy to lose sight of the beacons and milestones that resonate, influence and guide us as we navigate through these evolutionary times. After all, we're deluged with education, lessons, and insight from so many brilliant leaders and inspirational voices, that it's practically impossible to retain and reference all that moved us when we're moved on a minute-by-minute basis. Our attention and relationships are more precious than ever.
As 2008 comes to a close, I wanted to share with you some of my favorite posts on PR 2.0 over the last the year. I hope they help you as you explore the new opportunities that will define your future in 2009 and beyond.
PR 2.0 2008 Top 40:
Free ebook: The Art and Science of Blogger Relations
Free ebook: PR Tips for Startups
The Value of Online Conversations
Transforming Customers into Evangelists: The Art of Listening and Engagement
The Definitive Guide to Social Media Releases
Social Media is Not The Final Frontier of Marketing
Gary Vaynerchuk Puts the Social in Social Media
Cultural Voyeurism and Social Media
PR 2.0 = The Evolution of PR, Nothing Less, Nothing More
Ladies and Gentlemen, The Conversation Has Left The Building
The Evolution of the News Business
Will The Real Social Media Expert Please Stand Up?
Distributed Conversations and Fragmented Attention
In Blogger and Media Relations, You Earn the Relationships You Deserve
PR 2.0: Putting the Public Back in Public Relations
Making Mistakes and Amends in Blogger and Media Relations
The Evolution of Press Releases
The Escalator Pitch, Going Up?
PR Tips for Startups – The Director's Cut
The Art of Conversation – It's About Listening Not Marketing
The Social Revolution is Our Industrial Revolution
Comcast Cares and Why Your Business Should Too – The Socialization of Service
SEC To Recognize Corporate Blogs as Public Disclosure, What This Means for Wires and Press Releases
New Communication Theory and the New Roles for the New World of Marketing
Introducing The Conversation Prism
PR is Not Dead
The Socialization of Your Personal Brand – Part I – III
Launching Your Company at an Event? You need PR
The State of Social Media 2008
Redefining the Echo Chamber to Excel in an Economic Crisis
Twitter Tools for Community and Communications Professionals
In the Social Web, We Are All Brand Managers
Reinventing Crisis Communicatio
ns for the Social Web
Al Gore on the Social Revolution for Change
Barack Obama, The Social Web, and the Future of User-Generated Governance
Introducing MicroPR, A PR Resource for Journalists, Analysts and Bloggers on Twitter
Saying More with Less: A Directory of Short URL Services
TechCrunch Kills The Embargo, But PR Holds the Smoking Gun
Fear Kills Businesses, Dead
Introducing Social Syndication and Aggregation: Social Media Predictions for 2009
For a full table of contents of posts related to Social Media, New PR/Marketing, and Business, please click here.