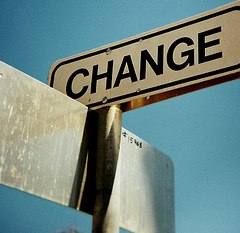 My good friend Joe Pulizzi, founder of the Junta42 content and custom publishing network, has compiled an impressive list of 47 social media and content marketing experts to share their advice and predictions for 2009.
The list includes insight from renown pundits and visionaries including:
Paul Bradshaw
David Meerman Scott
Scott Monty
Sally Falkow
Jason Falls
Toby Bloomberg
Marc Meyer
Ann Handley
Paul Gillin
Valeria Maltoni
Here's my prediction:
Brand marketers will continue to experiment with existing and emerging forms of social media, concentrating their efforts on substance and distribution and not frequency (maybe that's a wish and less of a prediction).
Social Syndication and Aggregation will be the new content syndication and participation. It is powered by the ability to publish "and" receive, process and respond to related signals when and where they transpire – from one place. It will envelope and rewire the social Web and your corresponding relationships to more effectively work for you as well as reciprocally.
Social Syndication and Aggregation will be key for rising above the noise and connecting with the very people who can benefit from your words, thoughts, ideas, and passion. It will also enable aggregated monitoring of all activity in order to not only "push" content at people, but also provide a hub for viewing, analyzing, and responding to their feedback, where those individual conversations transpire.
We will see integrated dashboards such as PeopleBrowsr and 8hands (and those not yet introduced) tightly intertwine the distributed web to enable true participation and cultivation of genuine relationships across diverse communities. The social web will expand and contract in 2009, but we will also gain access to the very solutions that will make the real and online world a much smaller place.