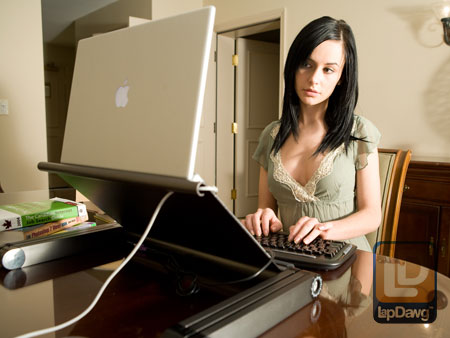 Source: PBCentral
It is not only an interesting question for those who run rampant in the streams of the social web, it's an intellectual voyage that unravels answers that just may hit home.
According to a Stanford study, multitaskers are "suckers for irrelevancy" according to communication Professor Clifford Nass, one of the researchers whose findings are published in the Aug. 24 edition of the Proceedings of the National Academy of Sciences. "Everything distracts them."
A group of Stanford researches found, "People who are regularly bombarded with several streams of electronic information do not pay attention, control their memory or switch from one job to another as well as those who prefer to complete one task at a time,"
Fascinating.
Irrelevance?
Maybe…
A new method for learning?
Maybe…
At the very least, we are becoming an increasingly social society. Perhaps with this evolution and transformation we're concurrently witnessing a greater set of distractions.
I believe many of us are sidetracked by choice.
It's our willingness and readiness to be distracted, which I think points to something deeper than this particular study is researching.
Part of us longs for distraction. It serves as temporary releave or an opportunity to recharge. The question is, can we snap back with vigor, diligence, and focus to regain and continue momentum?
I can point to countless individuals on Twitter and FriendFeed alone who are defining the infrastructure and associated culture and psychology of the Social Web and are learning as much as they're consuming and producing.
Perhaps it's less about multiasking and more about feeling connected, drawn to a sense of community over individual experiences.
Researchers continue to study whether chronic media multitaskers are born with an inability to focus or are damaging their cognitive control by willingly biting off more than they can mentally chew and process.
They're convinced however, that the minds of these media multitaskers are operating ineffeciently and possibly experiencing intellectual erosion.
"When they're in situations where there are multiple sources of information coming from the external world or emerging out of memory, they're not able to filter out what's not relevant to their current goal," said Anthony Wagner, an associate professor of psychology. "That failure to filter means they're slowed down by that irrelevant information."
Update: Please read Stowe Boyd's post, "The War On Flow, 2009: Why Studies About Multitasking Are Missing The Point"
Connect with Brian Solis on:
Twitter, FriendFeed, LinkedIn, Tumblr, Plaxo, Plurk, Identi.ca, BackType, Posterous, or Facebook
—
Kindle users, subscribe to PR 2.0 here.
—
New book and Conversation Prism poster now available (click below to purchase):
—
pr pr+2.0 pr2.0 public+relations marketing advertising interactive social+media socialmedia brian+solis social media media2.0 media+2.0 2.0 smo social+media+optimization marcom communication publicity advertising expert interactive spin brand branding guru social+architect