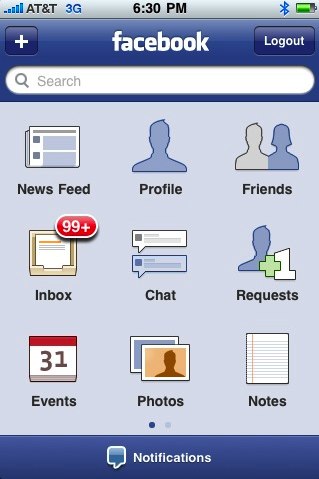 Two weeks ago, Facebook submitted its completely redesigned iPhone application to Apple. Today it was released live in the App Store.
As you may or may not already know, mobile Facebook users, as well as those using geo-location networks such as FourSquare and Loopt, are paving the way for the future of Social Networking.
According to Facebook statistics:
– There are more than 30 million active users currently accessing Facebook through their mobile devices.
– People that use Facebook on their mobile devices are almost 50% more active on Facebook than non-mobile users.
Those numbers are profound indeed.
However, Facebook 3.0 doesn't represent just another iteration of its already popular mobile app. 3.0 represents the evolution of mobile social networking and a tangible glimpse of the future of personal and professional communications and also the distribution and consumption of media.
Dave Winer eloquently surmised the impact and potential for the release of the new mobile Facebook app, "Believe it or not I actually had lunch yesterday with Joe Hewitt, the developer of this app. I said that if Facebook wanted to compete with Twitter they needed a vastly simpler version of Facebook. Little did I know that 24 hours later I'd be looking at it."
The interaction and collaboration inherent in the iPhone app is much richer and rewarding than any mobile OR desktop application available for Twitter, and even Facebook.com, today. Perhaps its simply representative of the DNA that defines interaction within each network.
And so it continues…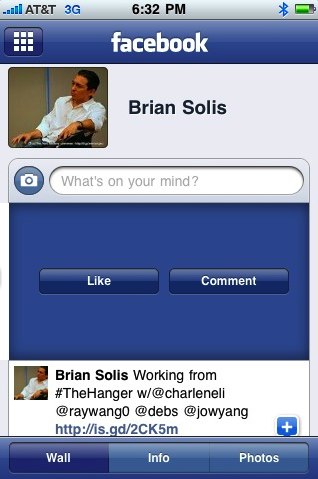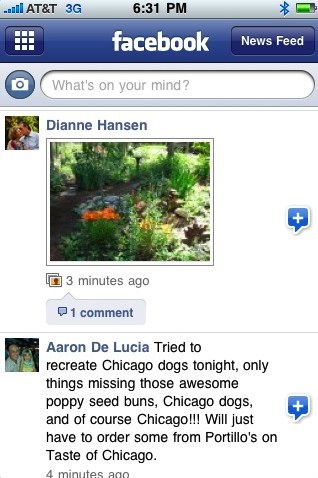 Connect with Brian Solis on:
Twitter, FriendFeed, LinkedIn, Tumblr, Plaxo, Plurk, Identi.ca, BackType, Posterous, or Facebook
—
Kindle users, subscribe to PR 2.0 here.
—
New book and Conversation Prism poster now available (click below to purchase):
—
pr pr+2.0 pr2.0 public+relations marketing advertising interactive social+media socialmedia brian+solis social media media2.0 media+2.0 2.0 smo social+media+optimization marcom communication publicity advertising expert interactive spin brand branding guru social+architect