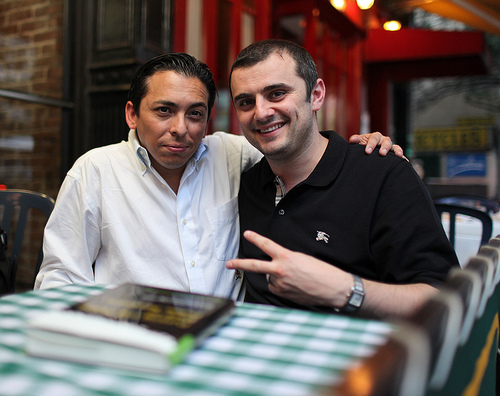 I've long promised to start shooting and publishing interviews with those whom inspire me. While this isn't the official debut of this imminent series, it is a representation of what's possible. In fact, once I complete the writing for the next book, I will place the video series on an accelerated path to production.
Nonetheless, Gary Vaynerchuk of WineLibraryTV has written a new book, Crush It, which will hit the market in mid October. While I was in New York recently, Gary and I met up to discuss his new book as well as "Putting the Public Back in Public Relations," my new book with Deirdre Breakenridge.
It's always wonderful catching up with Gary and I look forward to doing so again soon.
Thank you Gary!
Gary signed a copy of my book and once his new book is released, we'll have him sign and send a copy over so that we can create a contest of sorts to give both away to one lucky contestant.
Stay tuned…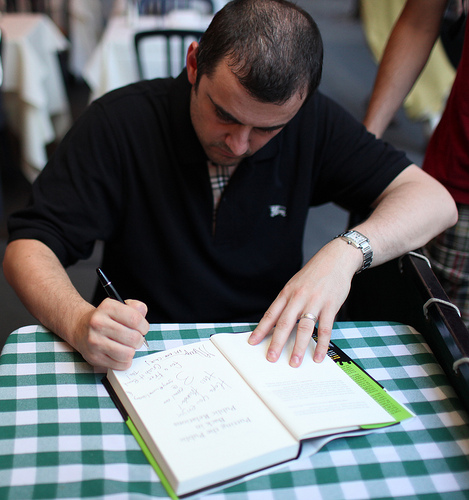 For more on Gary, please read my post from 2008.
Special thanks to Leora Israel (@LeoraIsrael) for shooting and editing the video.
Connect with Brian Solis on:
Twitter, FriendFeed, LinkedIn, Tumblr, Plaxo, Plurk, Identi.ca, BackType, Posterous, or Facebook
—
Kindle users, subscribe to PR 2.0 here.
—
Now available (click to purchase):
—
pr pr+2.0 pr2.0 public+relations marketing advertising interactive social+media socialmedia brian+solis social media media2.0 media+2.0 2.0 smo social+media+optimization marcom communication publicity advertising expert interactive spin brand branding guru social+architect