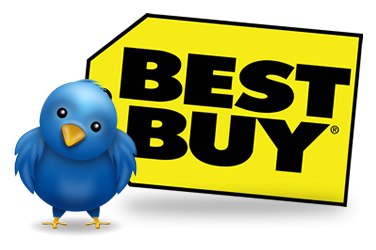 Source
Employers are seeking candidates with established relationships in social networks, complete with a portfolio of individual and career defining social content – in the form of blog posts, videos, comments, and thoughtful updates.
In some cases, size matters.
Electronics retailer Best Buy recently posted a job opening for Senior Manager-Emerging Media Marketing. The role was described as, "the primary lead for the Best Buy's mobile, social, and video marketing & media efforts to drive in-store and online sales, create sustainable word of mouth evangelists, and brand loyalists."
Job qualifications required for consideration include a Bachelors degree, two years of mobile or social media marketing experience, four years of people or resource leadership experience and one year of active blogging experience.
In addition, the applicant was required to have at least 250 followers on Twitter.
Although this particular job was eventually filled, the published criteria, the ensuing public discussions, and the corresponding interviews set a precedent for other organizations to follow and also push forward.
We are in fact defined by the size of our social graph. Size isn't the only thing that matters however. Always an interesting statement to make of course, but in all seriousness, our experiences and resulting circumstances, possibilities, and options are defined by how we uniquely engage and participate throughout the social Web. Yes, it's all in how we us it. To put it another way, our interactions and contributions earn keys that unlock the doors to future opportunities.
Update:
Thought I share this list with you from CNN that also shows how Social Media can also help you lose your job.
Paul Wilson, a freelance/corporate Web marketer and blogger, uncovered several examples of Tweets that contributed to the firing of individuals who didn't think before publishing their thoughts on Twitter.
Top 10 Tweets to Get You Fired:

1. "hate my job!! i want to tell my bosses how dumb they are and how meaningless this job is, then quit, and be happy!"

2. "So my job was to test all the food at the new resturant, can I just say, ughew. I'm going to taco bell then twistee treat."

3. "Workin… This job sucks worse then the economy!"

4. "I'm going to work! Walmart! Must find better job! I hate it when chicks there have a deeper voice than me and refer to me as foo!"

5. "Also I'm really bummed that I'm working today, i asked off so i could study but my boss is a ******* **** ***** ***** who can't read."

6. "Coworker smuggled out a chair for me. Currently being paid to SIT around and listen to John Barrowman on my iPod. I don't hate my job today!"

7. "having sex dreams of people you work with makes for an awkward day."

8. "smoking weed at work is so [EDITED] great :)"

9. "It's bad when you overhear the n00b programmer say "I used to work at McDonalds with him" and you wonder if he is talking about the CEO…"

10. "Huh, with my boss on twitter, maaaybe I should take down that sexy picture of her… but her reaction will be priceless!"
Sometimes in social media we forget that we that we need to employ restraint and invoke our  inner monologue skills as much of what we think may not be safe, suitable, or strategic for public consumption.
Connect with Brian Solis on:
Twitter, FriendFeed, LinkedIn, Tumblr, Plaxo, Plurk, Identi.ca, BackType, Posterous, or Facebook
—
Kindle users, subscribe to PR 2.0 here.
—
New book and Conversation Prism poster now available (click below to purchase):