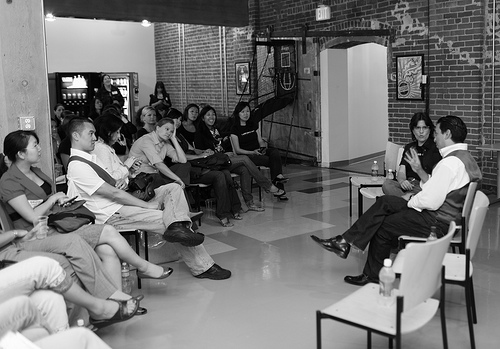 This week, I was invited to speak at the Girls in Tech event in San Francisco as part of its evening discussing and exploring the nuances and opportunities defining and fueling Journalism 2.0.  I've supported GIT founder Adriana Gascoigne since the beginning and will always help the chapters that now exist around the world. It's an important organization.
The evening was hosted at the San Francisco HQ of MySpace in the city's South Beach district, which prior to their arrival, served as the early offices for the Social Media Club as it was forming.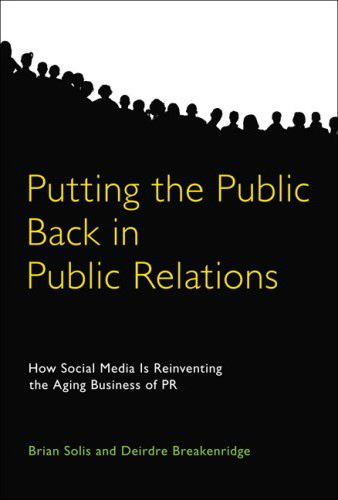 To open the GIT New Journalism event, I was interviewed by my hero, and razor sharp witted Kara Swisher of The Wall Street Journal and All Things Digital. We discussed my new book "Putting the Public Back in Public Relations"  co-authored with Dierdrre Breakenridge as well as the state of PR and social media marketing. Her questions were riveting and ensured that all guests stayed at the edge of their seats, including me, as we shared our honest and blunt assessments, predictions and solutions for an industry on the brink of either collapse or renaissance or both.
I think the audience would agree, the discussion begged for more time than we could possibly fit into the schedule. I'll try to organize part two in the near future…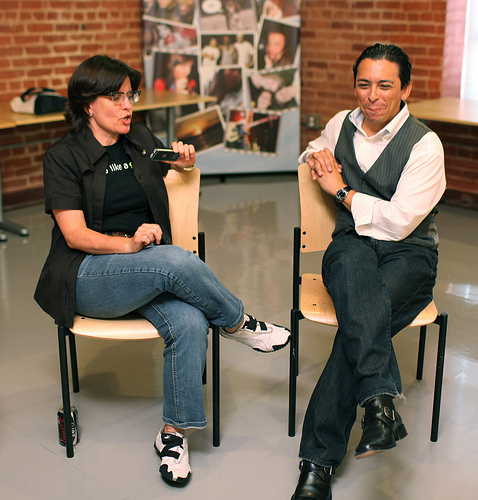 Shortly before our discussion, Kara shot one of her famous Flipcam interviews, which she shared in her recounting of the evening's event and the discussions that defined it as well as in the Wall Street Journal Digital Network.
Thank you Kara!
I've included the video below…

Thanks to Ken Yeung (@TheKenYeung) for shooting pictures with my camera while snapping shots with his gear simultaneously.
Connect with Brian Solis on:
Twitter, FriendFeed, LinkedIn, Tumblr, Plaxo, Plurk, Identi.ca, BackType, Posterous, or Facebook
—
Kindle users, subscribe to PR 2.0 here.
—
Now available (click to purchase):
—
pr pr+2.0 pr2.0 public+relations marketing advertising interactive social+media socialmedia brian+solis social media media2.0 media+2.0 2.0 smo social+media+optimization marcom communication publicity advertising expert interactive spin brand branding guru social+architect