Guest Post by Dr. Mark Drapeau – read his blog, follow him on Twitter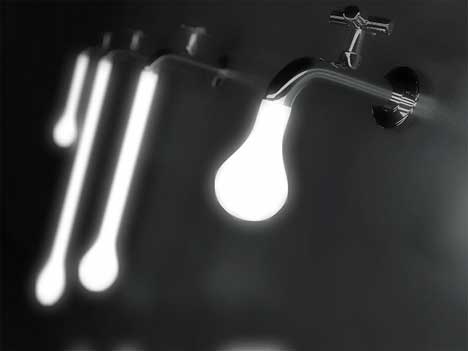 Source
I recently gave a talk titled Free the People! at the Potomac Forum's Government 2.0 Leadership, Collaboration, and Public Engagement Symposium in Washington, DC that generated enough interest for me to post my slide deck and write a summary for a wider audience. These thoughts constitute some of my early ideas about "offensive social media" for organizations (this talk was particularly geared towards a government audience, but the fundamentals apply to the private and public sectors more broadly).
Anti-social vs. social government communications: Typically, there are a number of layers between a government employee communicating with a citizen – bosses, committees, lawyers, public affairs, and so forth. This is an anti-social approach to citizen relations. There are good reasons for the current system, but the problem is that new social technologies allow this system to be easily bypassed, even accidentally, by "government socialites." Admiral Allen, the commandant of the Coast Guard, commented that we want to honor the past, but not operate in it. So how can we slay some sacred cows and modernize government-citizen interactions?
Social media is about being social – Sharing is caring: Social media is about being social both online and in real life. Its mastery is primarily not about technology but about people sharing information through social networks. Technical savvy is needed far less than leadership. If you understand collaboration and communication, you can understand social media. How many government leaders understand how the inside of a phone works? Social media is a very powerful force, because anyone with a phone or a computer can create, comment on, and spread content. And increasingly, this is done in people's personal lives – and the lines between work and play have blurred considerably.
Remember that citizens are your 'end user' – change the public's expectations of you: Craig Newmark, the founder of Craigslist, once said that customer service is public service. But how many public servants consider themselves in the customer service business? How many citizens interested in the environment can name someone working for the EPA? How many schoolteachers can name a senior official at the Department of Education? How often does the average government employee meaningfully interact with a citizen who cares about what they do? The government is not "usable" to the average citizen. It can be, and it should be, though. You can play a role in making that happen. Interact with your agency's biggest fans online and in real life; listen to them and let them help you achieve your mission. The Bloggers Roundtable from the Department of Defense is a good example of this.
Saying "It's not in my job description" is not in your job description: Often people resist change because they fear the unknown, are afraid of losing control, or have some other interest in the status quo. Unfortunately, social tools are empowering collaboration behind their backs, and they're going to get stepped on or over, directly or indirectly. Do you know how I met ADM Allen from the Coast Guard? Facebook. The lines between work and play are blurring, particularly when it comes to things like networking and participation. Is checking someone's GovLoop blog "work"? Who knows. What I do know is that the people doing it are better off than the ones ignorant of it.
Tactics are nothing, Strategy is everything: No talk would be complete without quoting Sun Tzu: "Strategy without tactics is the slowest route to victory. Tactics without strategy are the noise before the defeat." You need to start off with a strategy for yourself, for your office, or for your agency. What do I want to accomplish? What could we be doing better? Make a list of goals and stick to it. Social media is not a generic toolbox. It's not a jumble of names of companies. It's a set of functionality that if used right can provide innovative solutions to specific problems you're facing.
The best offense is a good offense – Being only defensive is offensive: I think that being only reactive can be a radioactive strategy. Yes, of course you should monitor what people are saying about where you work and the topics you work on. But the really powerful behavior is anticipating what's coming and seeing it before others do. A broader strategy is playing offense and defense with social media. It's being proactive and reactive. You either put out information on your own terms, or someone will fill the vacuum for you. I term this "offensive social media" and I think that this is the behavior which truly generates word of mouth about your organization and its activities.
Content is king, but marketing is the queen (and we know who rules the castle): [That's a Gary Vaynerchuk line from a keynote I heard him give.] The most important thing you can do with social media is share quality information that contributes to the knowledge base, and adds value to people's lives. Ask yourself, will citizens be better off for having seen this content? But beyond that, don't forget to market your content. In the future, you won't find the content, the content will find you. Talk about your content at events, link to it off other people's websites, use social bookmarking, Facebook Wall posts, Twitter, and other mechanisms to publicize what you content is. Furthermore, be where your audience is. Don't use Plurk if you know most of your audience is on Twitter, don't use MySpace if you know your fans are on Facebook, and so forth. And where applicable, use multiple formats to provide the same information.
Sometimes the message is the message – dominate the information spectrum: That said, sometimes the message is itself the message. What I mean by that is merely having a presence, sharing any kind of information, showing citizens that you care about them, can actually be in some sense more powerful than the actual information that you're sharing. Borrowing from the military, I call this the full-spectrum dominance strategy. You don't necessarily have to use every tool, but when people are looking for information about defense, or education, or environment, do they find information that you shared? That's the real question you need to answer.
Discover your internal ambassadors and set them free within your microniche: Charlene Li has said that for large organizations, social engagement with stakeholders cannot remain only in the hands of a few social media experts – it must be embraced culturally by entire organizations and used tactically by many people in many places at many times. Everyone to some degree is a communicator, as the Air Force has said. Give up the idea of message control. People inside your organization are already using these tools at work and at home. And they're already talking about their work while they're golfing with their friends or cooking dinner with their spouse. So instead of cracking down on these government socialites, reward them – they're the most likely all-star public ambassadors you already have. Unlock their hidden potential. Education and training is required, though. Train against stupidity and embarrassment, don't micromanage, and trust your employees. You already trust them to fly fighter jets and manage hundreds of millions of public dollars, but you don't trust them to tweet from a Blackberry? That notion is quickly becoming antiquated.
Choose the right tools for the job. Ignore the hype. Experiment. Fail safely: Once you have your strategy, have mapped out some goals, and have identified some leaders who can help you achieve this, choose the right tools for the job. Some tools are better than others for achieving different missions. In some cases, writing will be better, in others photos, and in others video. Maybe you want to offer interactive video chat. I can't answer these questions about your organization. But I can say that you should largely ignore the hype. MySpace isn't dead, Twitter isn't the answer to every question, and WordPress might be more complicated than what you need. Read about the technology, attend events that prolific users actually go to (hint: not government conferences), and conduct small experiments. Fail safely. Or fail small. Don't use new tools in ways that if they don't work they'll be very embarrassing for people or groups. Look at others' best practices, start small, and learn a little bit as you go along. Don't take big risks.
Metrics are answers looking for problems. Ask: Is what I'm doing adding value to the community? People get very obsessed with measuring things. Critics especially will ask, what's the return on investment from a blog, or what's the ROI on tweeting 10 times a day. I say, what's the ROI on a meeting that runs too long, or the ROI on a lunch break? I'd also like to know the ROI on actually collecting, analyzing, and discussing the metrics in the first place. How does 10 people sitting in a room for two hours discussing the relative benefits of 450 vs. 750 Twitter followers help people? I like to say, "I count thank you's, not click through's." I count the number of times someone says "I know you from Twitter" or "I read your Federal Computer Week article." So ask yourself, is what I'm doing helping my community of interest?
Don't just feel the pulse. Be the pulse: This was said by someone from one of the most successful crowdsourcing companies out there….Jeffrey Kalmikoff of Threadless. [show of hands: no one in the room had heard of it] When people think of the environment, or national security, or education, do they think of your blog, your Twitter feed, your YouTube video channel? Probably not yet – but they could. And that has huge indirect positive effects for you, your boss, and your organization. This goes back to using social media in proactive vs. reactive ways. When you're proactive and incredibly giving of time, energy, and information, you're what Shel Israel calls "lethally generous." http://redcouch.typepad.com/weblog/2008/10/using-lethal-ge.html You become a very trusted member of a community. And therefore information starts flowing back to you, and you can anticipate rather than merely react. Don't just talk about your office and your agency – Intelligently curate information about your sector, your industry.
Influence = Brand x Experience x Trust. So, what's your brand? Who are your experts? Does anyone trust you? [This slide title borrowed from @micah's talk from Gnomedex] – Distrust of the government and its messages have never been higher. http://people-press.org/report/95/ So how can government social media help combat this attitude in the country? One, think about your brand. Yes, the government has brands even though we're not selling breakfast cereal like on Mad Men. But we are in some sense selling ideas and information and giving products like Social Security to people. And we do have brands – think about photos of the Capitol, or a Marine in full dress uniform, or a dollar bill. Second, who are the ambassadors that are presenting your brand to the public? What are they saying? How can they help your office or agency better achieve its missions? Third, does anyone trust your content? Provide great content, make it accessible, pervasively interact with the community, and build trust over time.
Indecision is not a decision. Plans are nothing without action. I want to conclude by saying that you can think about this and plan all you want, but none of it means anything without taking some sort of action. There's no ROI in planning your social media strategy for a year – by the time you have one, it'll be outdated. Make connections, read about emerging technology, start learning and experimenting, and begin moving forward on your offensive social media strategy that provides incredible value to citizens and fills the information space with great content from your organization.