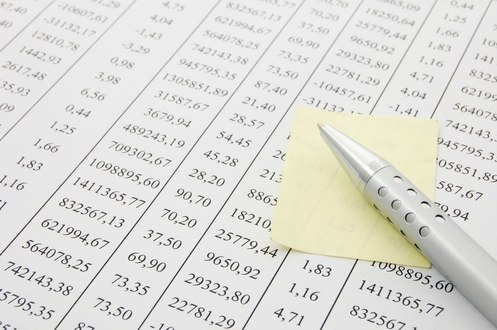 Source: Shutterstock
For the last year, I've served as a strategic advisor to PeopleBrowsr. While many of you may know PeopleBrowsr as a Web-based client for Twitter and other social networks, the real story is that over the past several months, we've quietly built a comprehensive foundation and supporting infrastructure for capturing, organizing, and analyzing data, sentiment, and corresponding activity to reveal the indicators, hotspots, opportunities and trends that define the Twitterverse and ultimately, business. As such, I've spent a great deal of time researching activity as it relates to many of the industries that I serve in order to help brands cultivate meaningful relationships while also evolving business services and practices based on actual intelligence.
In addition to other endeavors and roles, I now also serve as lead data analyst and strategist. Each month, we will provide data specific to industries of interest and will also offer these services to brands and organizations seeking custom research, analysis, and strategic assessment and planning.
Perhaps most compelling however, is the supporting sCRM backend that now exists at PeopleBrowsr. We've recently run full engagement programs and trend studies for many leading brands including a recent project for E! in support of the recent Daytime Emmy Awards. For E!, we created the first widget that merged and featured conversations related to the Emmy's from Facebook and Twitter in a public stream. For other organizations,  we've orchestrated activities designed to increase interaction around and awareness of new television programs, products, events, and brands in general.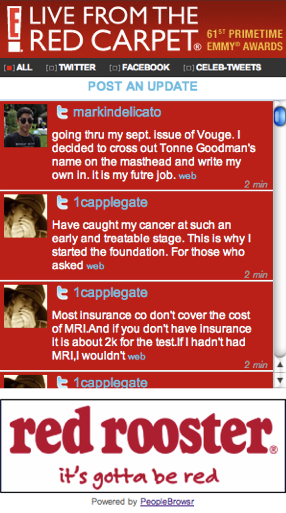 As of October 2009, we will publish monthly summaries of our findings within particular industries of focus and also offer deeper data sets and analysis through reports made available for purchase. If you're interested in custom studies or scalable engagement and awareness programs, please contact us here.
First report due momentarily…
Connect with Brian Solis on:
Twitter, FriendFeed, LinkedIn, Tumblr, Plaxo, Plurk, Identi.ca, BackType, Posterous, or Facebook
—
Kindle users, subscribe to PR 2.0 here.
—
New book and Conversation Prism poster now available (click below to purchase):
—
pr pr+2.0 pr2.0 public+relations marketing advertising interactive social+media socialmedia brian+solis social media media2.0 media+2.0 2.0 smo social+media+optimization marcom communication publicity advertising expert interactive spin brand branding guru social+architect