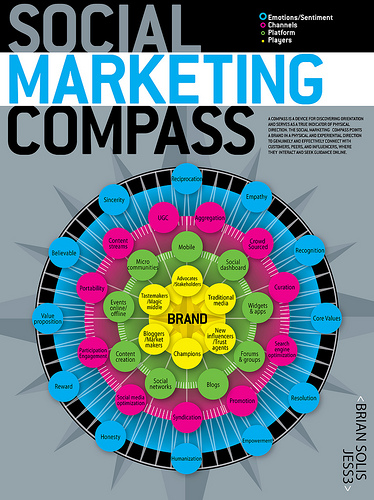 An excerpt from my next book…
A compass is a device for discovering orientation and serves as a true indicator of physical direction.
Inspired by a moral compass, The Social Compass serves as our value system when defining our program activities. It points a brand in a physical and experiential direction to genuinely and effectively connect with customers, peers, and influencers, where they interact and seek guidance online.
The Compass features the artistic talents of Jesse Thomas and JESS3 the team that helped me bring The Conversation Prism to life.
For a larger version, please click here.
Connect with Brian Solis on:
Twitter, FriendFeed, LinkedIn, Tumblr, or Facebook
—