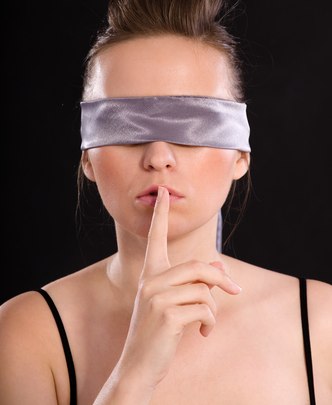 Source: Shutterstock
In Social Media, we indeed cast digital shadows. We are what we tweet and in the era of equalized influence and democratized digital content distribution, our reputation does in fact precede us. The very tools we use to satisfy our quiet flirtations with vanity as we channel our inner micro celebrity are in actuality the same platforms that can also unravel the fabric of our stature.
Why does Social Media seem to lower our guard? Why do we feel insulated in our very public activities as if we're merely conversing in a trusted group forum? Yet we're shocked and angered when the words we intentionally share are used against us. We are frustrated and disappointed when access to these systems that facilitate self-empowerment are regulated.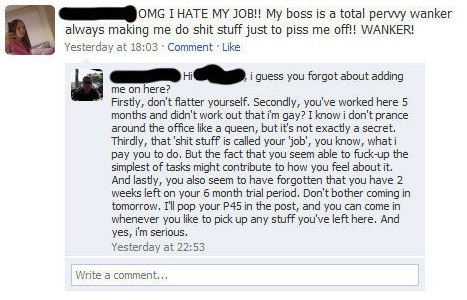 Source: Mashable
Social Media is among the most pervasive and prominent technologies to enter the workplace from the outside-in, whereas innovation and modernization typically transpires from the top-down.
While the champions debate internally as to who owns social media, ask yourself who owns email within your organization today – the most prominent social network of them all. Is it marketing, service, advertising, or PR?  The truth is, the IT department owns email. And now it appears that IT is also attempting to own Social Media.
A new survey that was just released by Robert Half Technology reveals that 54% of CIOs (Chief Information Officers) block employees from visiting or updating social networking sites for any reason while at work. The study polled 1,400 CIOs from companies across the United States with 100 or more employees.
CIOs were asked a direct question, "Which of the following most closely describes your company's policy on visiting social networking sites, such as Facebook, MySpace and Twitter, while at work?"
The responses:
Prohibited completely – 54%
Permitted for business purposes only – 19%
Permitted for limited personal use – 16%
Permitted for any type of personal use – 10%
The arguments against blocking social media seem to rekindle discussions about how the desktop telephone and email were once banned at the employee level for fear of losing control of the workflow process and resulting productivity.
Eventually, CIOs and ultimately employers will recognize social networks as new mediums for communicating with not only friends but customers, influencers, advocates, and prospects. The true change agents and champions for any organization however, carry the burden of demonstrating a deep-rooted understanding of maintaining productive social interaction to the decision makers to whom we report. in other words, we contribute to the perception, potential, and value of new media.
There's a reason why recruiters, admissions officials, and corporate management are eliminating candidates based on the information they find in public social networks. It's the same insular onlie behavior that justifies the firing of current employees based on their misuse of social media on and off the clock.
This is why establishing and implementing guidelines, policies, and training programs are so important across the entire organization, not just for those employees who engage in social networks on behalf of the company.
Robert Half Technology offers the following tips for protecting your professional reputation when using social networking sites:
– Know what's allowed. Make sure you understand and adhere to your company's social networking policy.
– Use caution. Be familiar with each site's privacy settings to ensure personal details or photos you post can be viewed only by people you choose.

– Keep it professional. Use social networking sites while at work to make connections with others in your field or follow industry news — not to catch up with family or friends.
– Stay positive. Avoid complaining about your manager and coworkers. Once you've hit submit or send, you can't always take back your words — and there's a chance they could be read by the very people you're criticizing.
– Polish your image. Tweet or blog about a topic related to your profession. You'll build a reputation as a subject matter expert, which could help you advance in your career.
– Monitor yourself. Even if your employer has a liberal policy about social networking, limit the time you spend checking your Facebook page or reading other people's tweets to avoid a productivity drain.
Perhaps the best advice is to not rely on common sense at all. You, and only you, are responsible for creating and defining your destiny. Instead of giving companies reasons why they should block important social networks and ultimately new opportunities, show them what they're missing through your actions, research, and words.
More examples here.
Connect with Brian Solis on:
Twitter, FriendFeed, LinkedIn, Tumblr, Plaxo, Plurk, Identi.ca, BackType, Posterous, or Facebook
—
Have you bought the book or the poster yet? (click below to purchase):
—
pr pr+2.0 pr2.0 public+relations marketing advertising interactive social+media socialmedia brian+solis social media media2.0 media+2.0 2.0 smo social+media+optimization marcom communication publicity advertising expert interactive spin brand branding guru social+architect