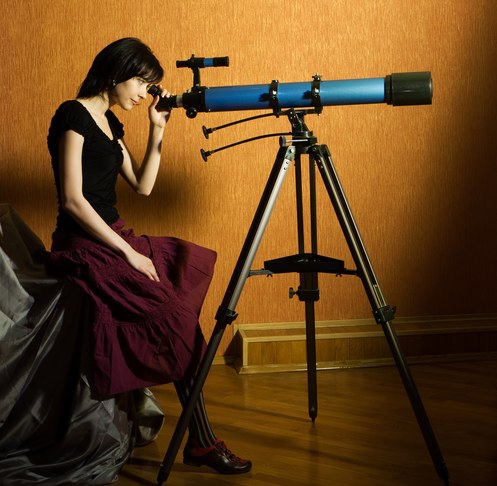 Source: ShutterStock
What follows is my opening address to the Social Media World Forum…
As we look ahead to 2010 in the world of social media, we should first stop to appreciate how far we've come in this journey to new found relevance and presence.
Social media served as a great equalizer. The technology and the corresponding networks that freely connected us, democratized the ability to publish and share content, weave more meaningful relationships, as well reset the ecosystem for establishing and wielding influence.
Perhaps most notably, Social networks made the world a much smaller place. As such, it also set the stage for the emergence of a new caliber and genre of influencers and communities that support their mission and purpose. On any given subject, these authoritative networks can incite change and galvanize action to govern, change, and direct market behavior.
The power lies in the ability for anyone to find and forge connections with those who share passions, interests, beliefs, and aspirations. Our ability to form new ties online expands beyond friends, family, and associates. We now weave contextual networks, bonds that are adjoined through our ideas and representations.
But just because we have access to the tools doesn't necessarily entitle us to reach out to customers, influencers, and stakeholders. Simply because we believe we have something to say doesn't guarantee that anyone is ready or willing to listen. Nor does it mean what we have to say automatically entitles us to a ready audience.
Social Media aside, the act of communicating with someone is shaped by its intentions and interpreted by its purpose and design. In other words, the opportunity to participate and engage is a privilege. And, this privilege is rewarded with connections and community for those who realize that the minimum ante to engage is value.
At the very minimum, Social Media revealed the people who define our audiences, giving us a glimpse of not only who defines are marketplace and landscape of influence, but also what they think, what they need to know, and what they're seeking. It allowed us to truly establish bridges between people and information in ways that elicited more favorable responses while investing and cultivating, engagement, loyalty and trust.
The fear of losing control of our message and brand transformed into the realization that we never had the level of control we assumed.
Social Media didn't invent conversations, it only surfaced them – giving us the ability to identify opportunities to steer and change perception – and learn, adapt, and improve in the process. The power of perception has never been more prominent.
The art of listening and monitoring serves as the passage for identifying relevant voices and the communities that host interaction. More importantly, the powers of observation grant us perspective. If we are truly taking heed of this activity, we can't help but feel the sentiment and emotions that govern and impact our online ecosystems and societies. In the process, we learn everything necessary to contribute value to the dialogue and to the greater community overall.
We now feel, hear, and see the world through the eyes of those we wish to reach and inspire. We've not only earned the right to participate, but also earned a genuine sense of empathy along the way. This is the only way we can truly contribute and steer the direction of our markets. We must take an active role in its definition as a leader and also through the democratized leadership that stems from collaboration and community empowerment.
This isn't only a two-way street, it's a road paved with mutually beneficial interaction to ensure that these roads attract meaningful traffic.
Individually and collectively, we are forever students of new media and our work is only just beginning.
Connect with Brian Solis on:
Twitter, FriendFeed, LinkedIn, Tumblr, Plaxo, Posterous, or Facebook
—
Click the image below to buy:
—
pr pr+2.0 pr2.0 public+relations marketing advertising interactive social+media socialmedia brian+solis social media media2.0 media+2.0 2.0 smo social+media+optimization marcom communication publicity advertising expert interactive spin brand branding guru social+architect