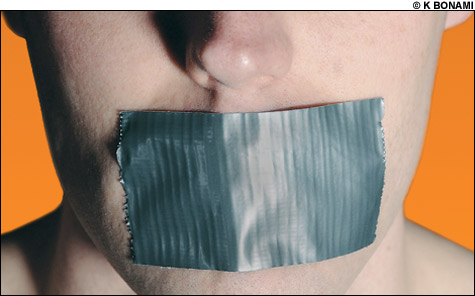 Source
I carefully considered this topic before sharing my views. In doing so, my perception might have altered since the news of Hollywood studios banning film stars from using Twitter initially broke.
It's not a secret that Hollywood has a long history of controlling what is said in the media. Like in almost every industry it touches, Twitter has completely disrupted the chain of command, democratizing influence and shifting the power of publicity, control and reach of information from executives to communities – for better or for worse.
Twitter has indeed upset the balance and it isn't only affecting studios, it's also sending publicists into a panic as actors are sending updates without counsel and strategy, only to find their words used in industry publications, blogs and other forms of Social Media.
As THR, Esq. so astutely observed, "getting an ill-advised word out to the wider public required a TV camera or a gossip columnist; social media eliminates the middleman and enables an actor to broadcast to millions in an instant."
There's a reason why publicists exist and why studios have held a tight grip on publicity over the decades. Sometimes, it's in the best interest of the actors and the studios if the process is actively governed. Perhaps, if anything, these are the times when studios should consider empowering their advocates. And, publicists and managers should also proactively advise their clients how to leverage Twitter to fortify their brand personality and the mystique that surrounds it.
Evidence, however, suggests that studios may view Twitter as a threat in the hands of its stars and as such, this miscalculation in perception is fueling a less opportune reaction…
The Hollywood Reporter recently published a story citing proof that movie studios were banning stars from using Twitter. According to the entertainment news source, a Disney contract now includes a new clause forbidding confidentiality breaches via Social Media including, "Facebook, Twitter, or any other interactive social network or personal blog."
In addition, DreamWorks studios reportedly included an amended section in its contracts that cautions writers not to supercede studio press releases via Social Media. One can assume that this social gag order applies to Cameron Diaz and Mike Myers for the upcoming Shrek movie due out next year.
As the Telegraph reported, Ryan Seacrest was criticized after he broke the news of NBC's former co-chairman Ben Silverman's resignation from the company on, you guessed it, Twitter. Paula Abdul reportedly surprised Fox executives by tweeting the news of her departure. And, Heroes actor Greg Grunberg, also sparked controversy about the future of the show when he tweeted during filming for the last episode of season three.
But the truth is that without viewing the contracts, I can not speculate as to the nature of the Twitter ban. I can however comment on what I know. Hollywood is asking its "talent" to not divulge production, trade, or contractual secrets via social media as an extension to the clauses that already include traditional media. Studios are NOT saying that actors cannot tweet, blog, or update their social profiles in the statusphere.
It appears that while these studio directives channel the recent fumbles made by the NFL's endeavor to ban live tweets from players, coaches, and participating media, they are not as insular.  The NFL is attempting to control the production of all media that emanates from events, which is unrealistic and the attempt itself, screams ignorance. However, Hollywood is also not necessarily communicating that it understands the bigger picture either.
Twitter is a very public communications channel, creating a direct bridge from person to person and thus building an incredibly influential and vibrant one-to-many broadcast medium that inspires responses, sharing, and action with every meaningful update.
The sooner studios realize that Twitter and social media do not represent the relinquishment of control, the sooner they can actually possess some sense of it. I would argue that the possession of genuine control before social media was merely an illusion. If anything, we contributed to the loss of control by broadcasting messages without acknowledging their impressions upon those we wished to reach and inspire. The true opportunity is that through value-added participation and engagement, we can actually shape and steer perception and behavior based on our contributions, actions, and responses.
Everything starts with first opening our eyes and minds to evaluate the prospect of what's new in order to ensure relevance now and in the future.
Connect with Brian Solis on:
Twitter, FriendFeed, LinkedIn, Tumblr, Plaxo, Posterous, or Facebook
—
Click the image below to buy:
pr pr+2.0 pr2.0 public+relations marketing advertising interactive social+media socialmedia brian+solis social media media2.0 media+2.0 2.0 smo social+media+optimization marcom communication publicity advertising expert interactive spin brand branding guru social+architect