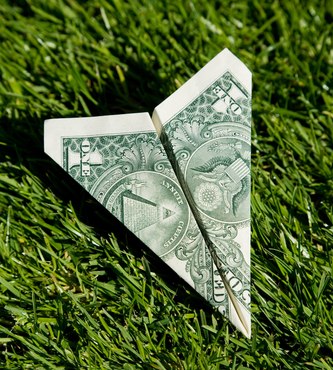 Source: Shutterstock
A recent study revealed 20 percent of tweets published are actually invitations for product information, answers or responses from peers or directly by brand representatives. Now we learn that Twitter users are actively paying attention to brands on the popular information network.
According to research conducted by Performics and ROI Research, about half of Twitter users who were introduced to a brand on Twitter were compelled to search for additional information.
The companies studied the activity of 3,000 users of social networks in the U.S. Of those polled, 70% use Facebook, 40% use YouTube, and 22% use Twitter.
Participants were presented with roughly 100 questions that explored how they discover products in social networks and also their thresholds for advertising and marketing.
The survey found that 48% of those who came into contact with a brand name on Twitter went on to search for additional information on search engines compared to 34% on other social networks, which to be clear, is also an impressive number.
The inspiration, it seems, was tied to a desire to surface additional information about a product, service, or brand with 30% claiming they wished to learn more. Just under one-third (27%), reported that they were receptive to receiving invitations for events, special offers or promotions. 25% stated that they visited a site after learning about a product on their social network of preference.
Perhaps most astounding, was the number of people who readily share brand-related information with others. 44% admitted that they have recommended products in Social Media and 39% stated that they have discussed a product specifically on Twitter. However, Facebook users seemed to edge out Twitter, with 46% of respondents talking about or recommending products on the 225 million strong social network.
The economy seems to have galvanized a new channel for businesses to benefit from cost-effective "un" marketing campaigns, mostly driven by the community seeking and sharing information about interesting and favorite brands and products.  Direct engagement on social networks in support of this new found awareness will either foster interaction and collaboration or wind up decreasing the signal to noise ratio and polluting the stream of interactivity and resulting actions around brands.
Encouraging data such as that produced by this report, will motivate businesses to engage or amplify their existing programs. Nothing beats value however – for both sides of the equation. With Social Media comes great responsibility and accountability. We either introduce resolution, hope, excitement, empathy, and opportunity or we take away from the experience and diminish our prospects.
Everything indeed begins with search and this is why inbound marketing and social media optimization are so critical in this day and age. The act of marketing through participatory programs is only part of the answer. The other side relates to understanding where, when, and how people are interacting around your business, your competitors, and other parallel products and services. Placing content and social objects in these networks, fully optimized for discovery, places strategic messages and information in places where it can and will be found. It's not unlike hiding Easter eggs. You can either make them difficult to find or you can employ tactics to make sure those seeking them will find them easily.
The social web is much greater than your ability to converse and interact within it directly. Outside of empowering the community to help extend your tenets, story and value proposition, social objects can serve as your brand beacons.
Search and you will find. Strategically place and you will be discovered.
Connect with Brian Solis on:
Twitter, FriendFeed, LinkedIn, Tumblr, Plaxo, Posterous, or Facebook
—
Click the image below to buy:
pr pr+2.0 pr2.0 public+relations marketing advertising interactive social+media socialmedia brian+solis social media media2.0 media+2.0 2.0 smo social+media+optimization marcom communication publicity advertising expert interactive spin brand branding guru social+architect