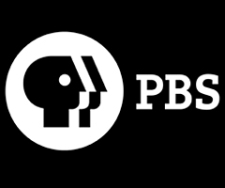 Mark Glaser (@mediatwit) is the executive editor of PBS MediaShift and also the host of 5Across. MediaShift serves as the guide to the future of the digital media revolution.
Over the years, I've followed Glaser's work closely. His astute observation and poignant sense of distillation and direction help his readers and viewers understand change and evolution to make more informed decisions. Recently, we discussed the landscape, market, opportunity and pitfalls, and psychology associated with sponsored tweets, paid posts, disclosure and the new guidelines proposed by the FTC.
I was both flattered and humbled when Mark invited me to join a panel of expert voices that included Cheryl Contee of Fission Strategy, Jeff Pester of Text Capital and curator of @socialmedia411, Laura Pexton of PeachPit Press, and Caleb Zigas of La Cocina on an episode of 5Across discussing Social Media Marketing.
As Mark wrote for PBS:
There's a new series of demands being made in company meetings everywhere: "What is our social media strategy? What are we doing on Facebook and Twitter? I want followers and fans, and I want them now!"

But before companies large and small — as well as non-profits and charities — jump into social media, they need to take a deep breath and think about it. What are their goals? What kind of return on investment will they get? Even though it's free to set up fan pages and feeds, there's a time investment that may or may not pay off.

On this episode of 5Across, I convened a group of social media marketers and publicists who've had success (and mishaps) in creating campaigns on these platforms. They've worked with non-profits, helped street food vendors, gotten authors on Twitter, and spread viral videos on YouTube. Hear their advice on doing social media marketing right, learn how to avoid common pitfalls, and find out how to manage the expectations of clients who want popular social media channels, but don't know why.
It's important to remember, that the proverbial conversation defining Social Media is much bigger than any one network or any one voice. It's the distribution of dialogue and the democratization of content creation and publishing that has equalized influence.
The resulting conversation, both on and off camera, was refreshing, informative and inspirational.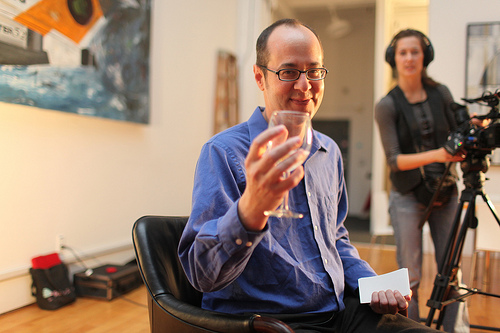 Mark Glaser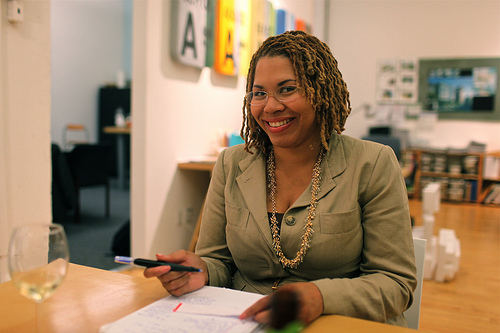 Cheryl Contee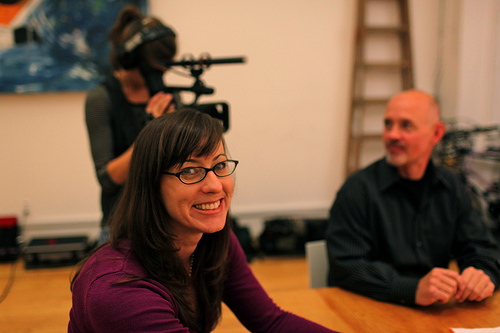 Laura Pexton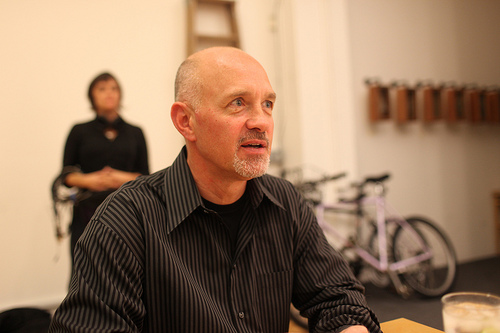 Jeff Pester
Connect with Brian Solis on:
Twitter, FriendFeed, LinkedIn, Tumblr, Plaxo, Posterous, or Facebook
—
Click the image below to buy the book/poster:
pr pr+2.0 pr2.0 public+relations marketing advertising interactive social+media socialmedia brian+solis social media media2.0 media+2.0 2.0 smo social+media+optimization marcom communication publicity advertising expert interactive spin brand branding guru social+architect