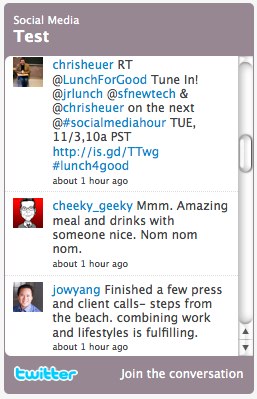 Twitter recently expanded its new Lists service to users network-wide and in doing so, injected a sense of excitement, confusion, and also utility. Lists represent a significant milestone for Twitter as it transcends asynchronous conversations and and broadcast messages into a form of intelligence gathering, education, entertainment, and news.
Twitter Lists are also stirring controversy as many believe that it sets the foundation for a new level of establishing a metric for influence. Whereas prominence was measured by the number of followers as well as the friends-to-follower ratio, now the amount of Lists that include any given entity factors into an equation for establishing authority.  At a minimum, the power of Lists is in the gesture in of itself. The act of including someone is a more significant validation and token of respect and friendship than a simple "follow" and in some cases more symbolic and meaningful than a RT (retweet).  We take cognizance of intellectual, isolated, and emotional substance.
Additionally, Twitter Lists signify an important art form of curation. Individually, we are empowered to create valuable lists, by theme and voice, in order to provide a service to ourselves and those who share the same passions, interests, and beliefs as us.
Twitter rolled out an important new feature that untethers Lists to journey across Websites and blogs as a fully contained, customizable widget, ergo a channeled, live experience. Now curated feeds can channel into the outside Web to share insights with others who may or may not use Twitter, including those who may or may not follow these individuals online or in the real world.
Most notably, List widgets are updated in real time, a capability not yet included in streams viewed on Twitter.com. If a Tweet is worthy of reply or RT, a "reply" button appears as you hover over the Tweet of interest.
Be mindful of these small, but important updates. Essentially, Lists are a new form of information aggregation and syndication. Lists and List Widgets serve as a new genre of a very personal RSS feedreaders. And now, these curated contextual streams are portable and embeddable as well.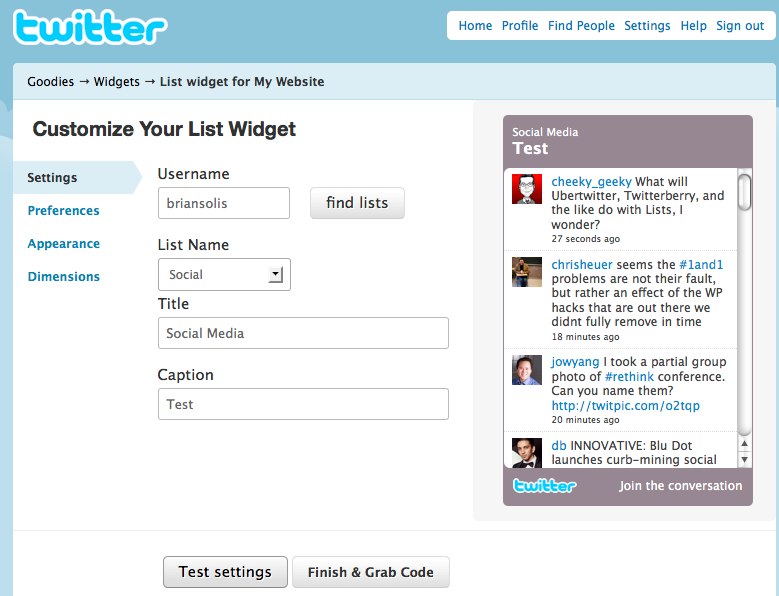 Connect with Brian Solis on:
Twitter, FriendFeed, LinkedIn, Tumblr, Plaxo, Posterous, or Facebook
—
Click the image below to buy:
pr pr+2.0 pr2.0 public+relations marketing advertising interactive social+media socialmedia brian+solis social media media2.0 media+2.0 2.0 smo social+media+optimization marcom communication publicity advertising expert interactive spin brand branding guru social+architect