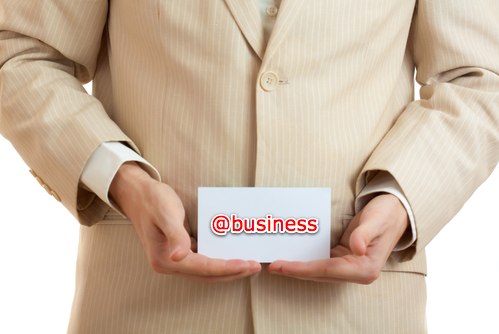 Source: Shutterstock
Twitter continues to explore and appraise long-term revenue models. For the time being, Twitter's primary focus is to build and nurture a thriving and indispensable community.  Equally critical is the company's ability to steer engineering and marketing efforts towards developers to empower them to extend, evolve, and enhance the overall Twitter experience for the vast landscape of discerning users as well as those new members who have yet to realize its potential.
In July 2009, we were introduced to Twitter's new monetization strategy. The company veered its attention and resources towards businesses, initially releasing a series of documents and use cases to help companies, large and small, embrace the capacity and techniques for connecting with customers, prospects, and peers directly in Twitter. Then in August, Twitter Co-Founder Biz Stone revealed that the company's initial revenue would funnel from businesses seeking a more meaningful return tied to performance metrics. Its developers would soon follow, creating dashboards and sCRM (or SRM) systems to scale engagement and monitor key performance indicators.
Now, we are starting to see the plan and the development come into focus. On December 14th, Twitter announced that it was testing features designed for businesses, starting with a service designed to humanize brands and organize team-driven conversations. The company also rededicated its commitment towards building features as well as new APIs and frameworks specifically for business engagement and metrics.
"Contributors" is indeed a step in the right direction. For example, my good friends running the @GMBlogs account can now save precious characters by removing their IDs directly from the tweets – focusing on valuable content instead. The same is true for any number of brands in virtually any industry. Contributors connects people to the people behind brands, facilitating human connections and setting the foundation for invaluable relations and relationships.
According to the Twitter post announcing the project:
The feature we are beta testing is called 'Contributors' – it enables users to engage in more authentic conversations with businesses by allowing those organizations to manage multiple contributors to their account. The feature appends the contributor's username to the tweet byline, making the business to consumer communication more personal; e.g. if @Twitter invites @Biz to tweet on its behalf, then a tweet from @Twitter would include @Biz in the byline so that users know more about the real people behind organizations.

The functionality of contributors will be fully supported by the API and is designed to enhance Twitter business apps, such as CoTweet and HootSuite. It is expected to roll out on a limited basis in BETA to targeted partners and business users to "kick the tires" and provide feedback to improve the service and expedite a formal release. This feature is one of several in development according to the company.
Connect with Brian Solis: Twitter, LinkedIn, Tumblr, Plaxo, or Facebook
—

Get the new iPhone app!
—
Click the image below to buy the book/poster:
pr pr+2.0 pr2.0 public+relations marketing advertising interactive social+media socialmedia brian+solis social media media2.0 media+2.0 2.0 smo social+media+optimization marcom communication publicity advertising expert interactive spin brand branding guru social+architect