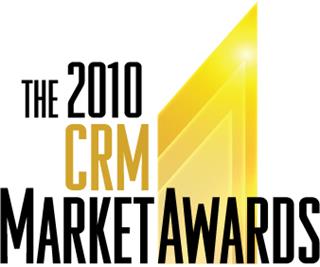 As part of its CRM Evolution '10 conference, CRM Magazine announced the winners of its 2010 CRM Market Awards. Brian Solis was listed as one of eight CRM "Influential Leaders" by the magazine.
The list of 2010 Influential Leaders:
Marc Benioff, cofounder, chairman, and chief executive officer at Salesforce.com (see CRM's November 2009 issue for our cover-to-cover special report on Benioff and Salesforce.com)
Bill McDermott, co-chief executive officer at SAP
Doc Searls, fellow at the Berkman Center for Internet and Society, head of the individual-empowerment initiative ProjectVRM, and one of the co-authors of the landmark Cluetrain Manifesto
Brian Solis, principal at FutureWorks, cofounder of the Social Media Club, and author of Engage! (see this month's Required Reading for an interview about the new book)
Ray Wang, partner at Altimeter Group, a new and noteworthy analyst firm
Brad Wilson, general manager of Microsoft Dynamics CRM, a unit of Microsoft Business Solutions at Microsoft
Michael Wu, principal scientist of analytics at social CRM innovator Lithium Technologies
Mark Zuckerberg, cofounder and chief executive officer of social networking behemoth Facebook
The magazine also inducted Paul Greenberg to the CRM Hall of Fame. Paul is the president and founder of consultancy The 56 Group LLC, author of industry bible CRM at the Speed of Light, and prolific industry consultant, blogger, and columnist.
CRM Magazine named eight Rising Stars this year:
Wunderkind analyst firm Altimeter Group
Small-business CRM specialist BatchBlue Software
Email marketing provider (and CoTweet acquirer) ExactTarget
Location-based social gaming site Foursquare
Content conductor Open Text
Listening platform Radian6
A pair of companies providing human resources software, SuccessFactors and Workday, that may help expand the parameters of CRM itself.
Congratulations to all of the winners!