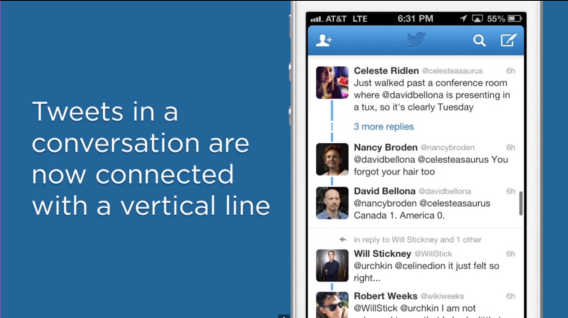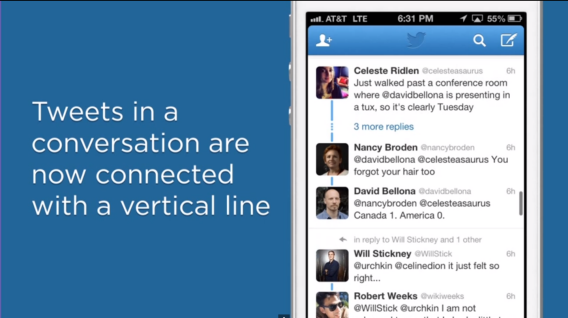 Twitter recently announced "Conversations," a new feature that connects conversations via a blue vertical line. This new feature believe it or not has sparked a red line between love and hate. Ironically, this impassioned back-and-forth demonstrates the value of Conversations.
For years, Tweets appeared in a reverse chronological order. Now, you can see connected conversations in chronological order within your normal stream to follow real-time dialogue. To follow deeper threads, Twitter includes a clickable link to instantly  "view replies."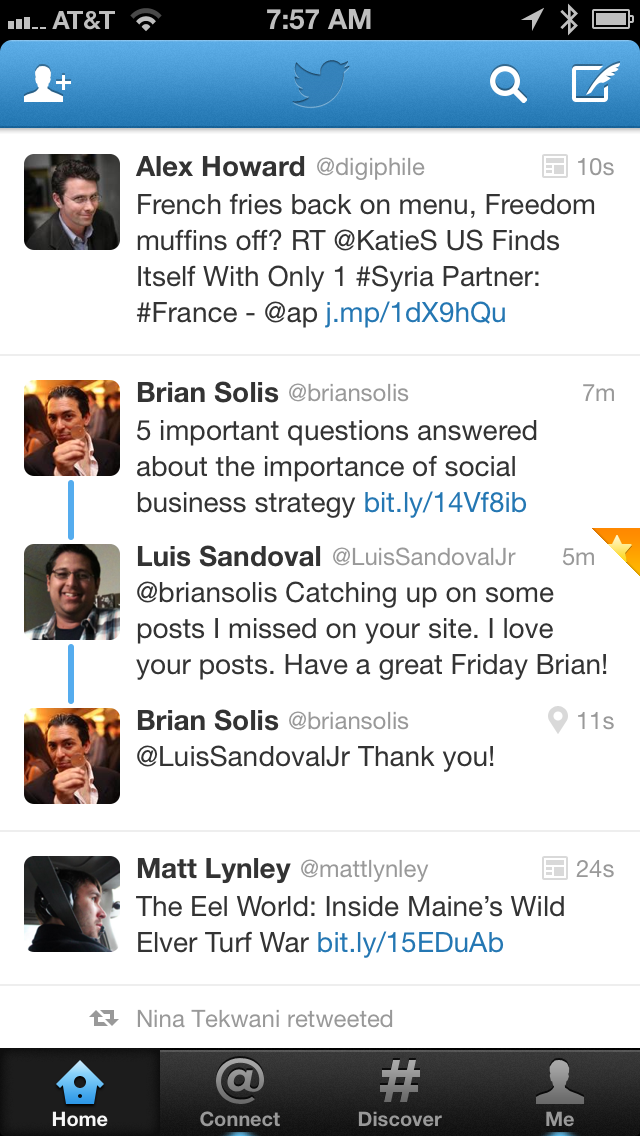 ABC News' Technology Editor Joanna Stern reached out to talk about the controversial update. While some of my thoughts made the cut, I wanted to share the entire conversation with you here.
For years, one of the most common search phrases in Google for Twitter is, "What is Twitter." To this day, mainstream has yet to truly understand what Twitter is and where it fits in the world of social networks. Is it a social network? Is it an information network? Is it a public IM stream? The answer is yes to all of the above. Conversations are as important to Twitter as #hashtags. This new feature allows you to not miss out on important dialogue. And, when you think about it, Conversations extend the 140 character limit allowing people to share their thoughts while tethering them in a coherent and sequential flow.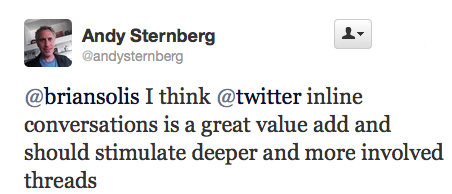 There's more to the story as well. Twitter is setting the stage to take the company public. Investors expect a return. Employees expect earn out. To do so, Twitter will need to make engagement more intuitive for the masses. Tweets have been asynchronous to date. Adding a conversation feature does just that, promote conversations beyond one-off tweets. If the lifespan of a Tweet meme is minutes, conversations theoretically would introduce longevity into the mix thus keeping people engaged in micro conversations within the greater real-time conversation.


As for pushback, we'll have to get used to it. Twitter is headed from Main St. to Wall St. sooner than later.
My new book…#WTF
Connect with me: Twitter | LinkedIn | Facebook | Google+ |Youtube | Instagram