Brian Tarran interviewed Brian Solis for Research, a leading international magazine for the global market research business. The conversation spanned Solis' views on the evolution of social business and his recent book release with Charlene Li, The Seven Success Factors of Social Business Strategy.
Your business is on Facebook. You have a Twitter account set up. You even have a YouTube channel featuring a video of your CEO explaining his vision for the company. You probably think you have this whole 'social business strategy' thing nailed, right?
According to Brian Solis, you don't. "That isn't a strategy – it's a series of tactics masquerading as a masterplan. Having a Facebook page or a Twitter account is like having a telephone or a printer – they're tools that need a purpose."
Marketers have successfully convinced senior executives that social media channels are more than just "hubs for entertainment and distraction". Now they must prove that they have real business value.
"Every aspect of business – from the brand through to functions like HR – can benefit from social media," says Solis. "But people need to take a step back and ask themselves what it is they're trying to achieve. Most businesses get caught up in this cycle of building pages, building communities and introducing content to keep people active and engaged. But the true opportunity here is to do something more meaningful."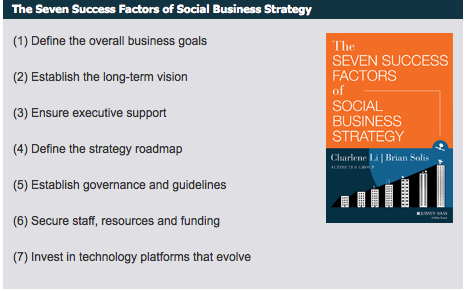 Research delivers sharp analysis, unsurpassed news coverage and illuminating debate to the desks of over 50,000 research buyers and providers every month.