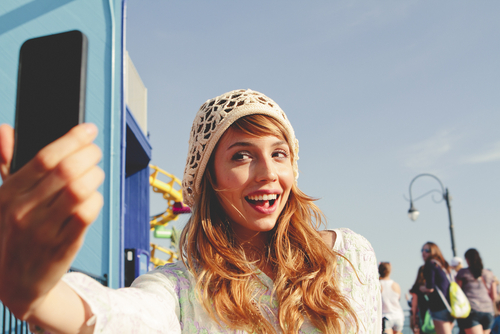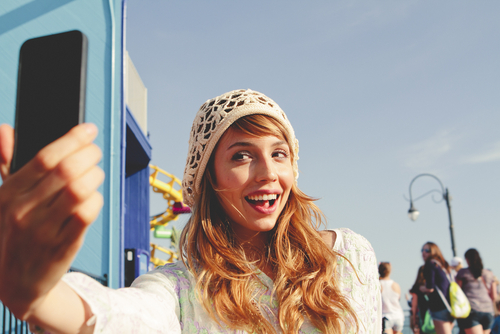 Guest post by Michael Price (@michaelpriceles), millennial and author of "What Next? the Millennial's Guide to Surviving and Thriving in the Real World"
A new generation has emerged and they now make up 36% of the U.S. workforce (source: U.S. Bureau of Labor and Statistics). Many have called them lazy, entitled, and unprepared to take on the challenges of the real world. They can often be seen walking into a hiring manager's office with a gold star on their shirt, an empty resume', and a shiny new MBA. Their mom may also be sitting in the lobby cheering them on and they may even come into an interview dressed in jeans, a hoodie and flip flops. In case you haven't figured it out, the generation I'm referring to is The Millennials. You can discount them or you can hold them in high esteem, but one thing you can't do is deny that they are here and they're taking over. Accepting this reality has been a challenge for both Millennials entering the workforce as well as their Baby Boomer counter-parts looking to hire them.
Both Millennials and Baby Boomers are uneasy about working with each other, confused and concerned about what to expect. But none of that matters because despite the preconceived notions that both of these demographic groups have about one another, they must now work side by side. So it's time to get on board and work together.
For Millennials who are frustrated about the conservative corporate environment, they must first understand the generation gap. Elder generations came up during a time when computers, smart phones and tablets didn't exist. They didn't have technology to allow them to do their jobs easier, faster, or more efficient. They also didn't have the luxury of working remotely. For them, if they didn't "punch in" precisely at 8:00 A.M. Mr. Boss was waiting around the corner to tap their shoulder and wave his finger in disapproval.
What Baby Boomers bring to the table is raw work ethic. They're not afraid to get their hands dirty, roll up their sleeves and get to work. Despite the grumblings you may hear at the water cooler, Millennial's are no different. In fact, Millennial's are often times more likely to put in the hours than their elder counter-parts who may place more emphasis on a work-life balance. Millennials were born into a world where they're "always on" and Corporate America loves this because Millennials embrace connectively after hours, as remote working privileges and company-issued smart phones allow constant access to the office 24/7. This may not be great for work-life balance, but in terms of molding an employee you can always count on, Millennials have you covered.
So how can Baby Boomers and Millennials work together effectively?
It comes down to mutual respect.
As outlined previously, there's a generation gap that both the new school and old school must understand and adapt to. Finding this balance and creating an environment that everyone can appreciate largely rests on the shoulders of Baby Boomers. As long as Baby Boomers remain supreme as the managers and executives of businesses, they must create and re-define the environment and attitudes of their elder employees to embrace the new generation, take them under their wing and be willing to not just have Millennials work for them, but work with them. The generation gap between Baby Boomers and Millennials is unprecedented. Never before have we witnessed such a different perspective of employment from two different generations working alongside each other. It is vital that Corporate America understand this because the companies who refuse to re-define their culture to equally suit Millennials as they do Baby Boomers will turn down and lose incredibly talented people to competing firms that will embrace them.
If Corporate America doesn't get their act together, Millennial's will flee from employment in exchange for entrepreneurship. It's happening all across the world and should we be surprised? Millennials were born into the era of eCommerce where anyone with $100 or less can throw up a website and monetize their passion.
So what are Millennials to do?
I've assembled four tips to help Millennials stop struggling and start thriving in Corporate America.
Let's get to work…
1.) Know Your Role
No matter where you are in life, no matter how old you are, and no matter how much power or status you have, you will always have someone else above you or lateral to you that has the power to check and balance you. "Knowing your role" isn't about being walked on and stepped over. It's about being humble enough to realize that everybody above you once stood in your shoes, and as you climb the ladder, you too will one day gain power, respect, and admiration.
2.) Be Valuable
How can you add value to your position and to your company? This is a question you must ask yourself regularly. Adding value will allow you to rise as an asset. The first thing you can do to immediately begin providing more value is to figure out what you can do to make your manager and coworkers jobs easier. On the job, everybody's overworked and underpaid and nothing brightens someone's day more than having their load lightened. So offer up yourself to do some heavy lifting to lessen the load for others on your team. Striving to be more and more valuable is the best and easiest way to gain job security. The essence of being valuable is simply making yourself indispensable. Become so valuable that your manager just simply can't live without you, and watch as raises, advancements, and lack of termination come your way.
3.) Be a Winner. Not a Whiner:
No one likes a whiner. They're annoying, loud, and they are perceived as being weak individuals. Millennials love to whine because they're used to getting their way and most of the time they're used to getting things they didn't earn. Don't bring that mentality into Corporate America. Check that attitude at the door. Turn that frown upside down and transform yourself from a whiner into a winner. If something is bothering you, learn to separate real problems from exaggerated problems and ask yourself if you really have a bad job or are you just having a bad day. Odds are you're just having a bad day. You may not have gotten the promotion or the credit you deserve, but just remember, you are new in your career and you are the low man on the totem pole. Your advancements, promotions, raises, and credit will come in due time.
4.) Know the Difference Between a Job and a Career:
In life, you will learn that there's a time for everything. This is especially true when it comes to establishing and understanding the difference between a job and a career. Many jobs are undesirable. The hours may not be very flexible and management may not be very fair, but if you're gaining valuable experience you win in the end. Nothing in life is permanent, so realize that some jobs may be temporary placeholders that you may be forced to endure in order to gain experience, build your portfolio, and move on to bigger and better opportunities.
So what is a Millennial to do when they just can't seem to land a job that provides them with the environment that's best suited for their attributes?
Michael Price shares his insight: "If you're unhappy or dissatisfied with your job it's important that you do an internal audit. Evaluate yourself and really be honest with the job/career you have chosen. Does it align with your aptitude, your lifestyle, and your values? If your answer to these questions leads you to seek employment elsewhere, you must first set-aside conventional wisdom in terms of your approach to the job seeking process. If you truly want the job of your dreams you must widen your scope of opportunity across the entire country. Be willing to take a job wherever one is available, even if that means you have to move. You must also look at the entire job hunting process differently. Using online job posting sites are great tools, but they are just tools, not the entire toolbox. If jobs aren't coming to you by way of email via a job posting site, go to them directly. Start by researching every company in your industry across the country. Determine their average salary and employee satisfaction using tools like Glassdoor.com and then contact every single companies HR department on your list. Someone will be bound to hire you, but it requires that you put in the work."
As Baby Boomers move closer towards retirement and Millennials take the reins of the workforce a transition must take place. The success of this hand-off relies upon the actions and attitudes of work performed today. This isn't just about Corporate America. This is about the future of American prosperity, because in order for America to continue to lead the world in innovation we must build and re-build our workforce to better align with one another. We've got a lot of work to do, but it can be done.
Remember that age-old acronym T.E.A.M? Together Everyone Achieves More. That couldn't be any further from the truth.
Photo credit: Shutterstock