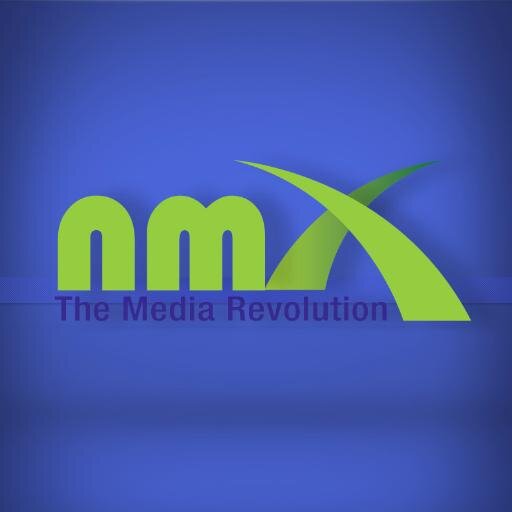 NMX (New Media Expo) interviewed Brian Solis about his latest book, What's the Future of Business: Changing the way companies create experiences.
NMX: "How many books have you written?" Include all formats: e-books / Digital downloads / Kindle and the old fashioned physical books – the ones I love where I can turn the pages and smell the freshly printed book off the shelf.
@BrianSolis: This is something that I still can't believe actually. It all traces back to Now is Gone with Geoff Livingston. Next, I co-authored Putting the Public Back in Public Relations with Deirdre Breakenridge. Both really helped me create a platform where books would become a strategic pillar in all of my work.
After that, I authored three books on my own…
Engage, The End of Business as Usual and What's the Future of Business (WTF).
Shortly after WTF, I co-authored a short e-book with my colleague at Altimeter Group Charlene Li, The 7 Success Factors of Social Business Strategy.
I guess the short answer is 3 with co-authors and 3 solo…for a total of 6.
NMX: "What's the latest book you wrote?"
@BrianSolis: My latest book is WTF, Changing the Way Businesses Create Experiences. WTF explores the landscape of connected consumerism and how business and customer relationships unfold in four distinct moments of truth.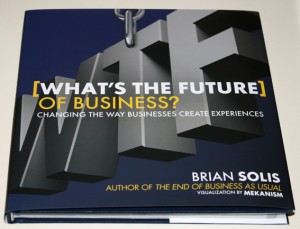 This was an important book for me to write on many levels. With End of Business, I explored business and customer engagement beyond technology. With WTF, I zeroed in on the importance of customer experiences and the need to create them in each moment of truth.
This is more than how to use the latest network, app, or channel to reach people. (ie. "What's my Vine strategy?", "Did you see what that company did on Instagram?", "We need to follow so-and-so's strategy on Pinterest.") This is about creating meaningful and shareable experiences through products and services where technology becomes an enabler to build and cultivate communities.
What's most notable however…and this is a story I haven't really told…is that the book itself is designed to be an experience. At the time, it was my fifth book and I thought, "Here I am telling everyone that customer behavior and expectations are changing and I'm about to publish a book with that message in the same old format, size, shape, etc., as I've always done." After some thought, I set out to redesign the "idea" of a book and what it could and should be in a digital economy. I wanted to make people value print again.
I studied how people read and share on mobile devices and recreated the experience in book form. There's a nav bar, a different shape, thicker paper to brighten each page, and also an interesting balance between story visualization and tighter, New Media friendly narrative. Needless to say, it was a huge hit and started a trend among other authors as you'll see these days.
Moreover, I want to reinvent the book for kids in high school and college. I plan on sharing my work with academics to adapt the book for a new world of learning.
NMX: "What's the next book you're working on now?"
@BrianSolis: I am in fact working on my new book. I've not yet announced it but I don't want to disappoint either. The book flirts with an esoteric terrain but it's designed for the true visionaries and pioneers of our time.
In WTF, I discuss the need to invest in experiences throughout the customer life cycle. With my new book, I dive into the new world of "Experience Architecture" to borrow from design and engineering disciplines to create meaningful and shareable experiences.
We live in an incredible time. We have the ability, and the responsibility, to question and rethink everything. Much I like I did with WTF and the idea of a traditional book, we can innovate on every front in business. This book is written (and designed) to help those courageous individuals who are determined to lead the way.