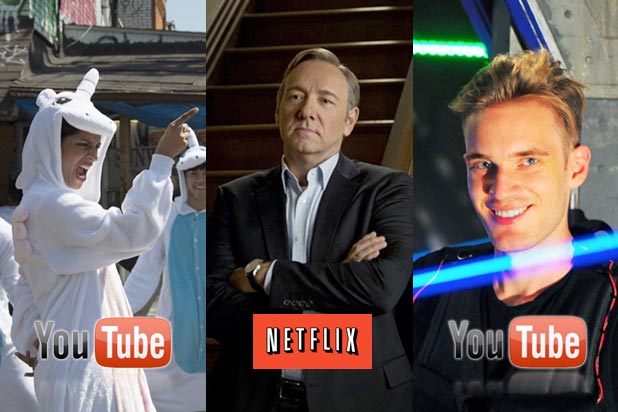 Via Daniel Holloway, The Wrap, Excerpt
he Google-owned video platform on Wednesday unveiled YouTube Red, a venture into subscription video on demand. For $9.99, users will be able to browse videos on YouTube ad free.
The centerpiece of the offering is a slate of original scripted and unscripted projects set to premiere in 2016 and available only to subscribers. The move puts YouTube, long the dominant ad-supported digital video platform, in the same space as Netflix, long the dominant ad-free subscription video platform.
That space is getting crowded. And Netflix is being forced to react to the crowding.
"It's responsive," Brian Solis, principal analyst at Altimeter Group told TheWrap of Netflix's price hike. "I believe that everyone is trying to improve margins for the coming increase in content value."