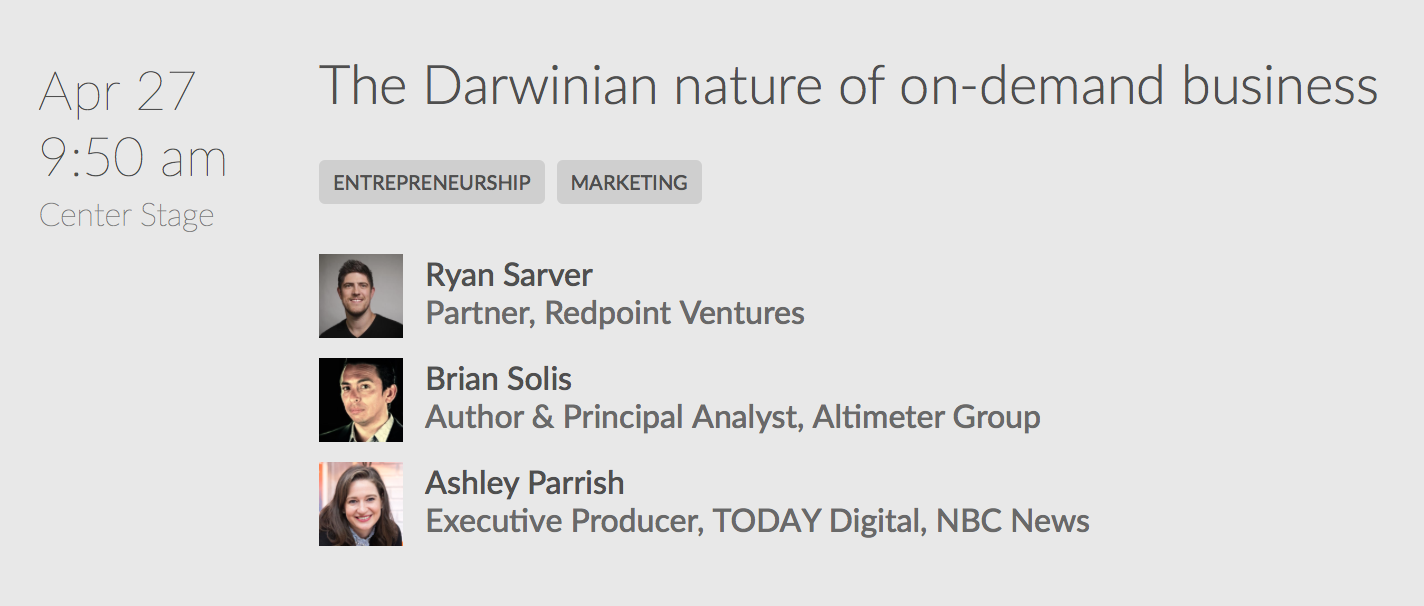 Ryan Sarver, partner at Redpoint Venture, Ashley Parrish, executive producer, TODAY Digital, NBC News and Brian Solis, principal analyst at Altimeter Group, a Prophet company, will take center stage at Collision to discuss, "The Darwinian nature of on-demand businesses.
The session takes place on April 27th at 9:50 a.m.
Ashley Parrish, Executive Producer, TODAY Digital – NBC News
Ashley Parrish is an award winning digital strategist, educator, and the Executive Producer for digital operations at NBC News' TODAY show.
Ryan Sarver, Partner, Redpoint Ventures
Ryan joined Redpoint in 2013 to focus on early stage consumer startups.
Brian Solis, Principal Analyst, Altimeter Group, a Prophet company
Brian Solis is globally recognized as one of the most prominent thought leaders, speakers, and published authors in new technology, digital marketing and culture shifts.